Bhutanese Female Athlete Aces In Athletics And Boxing While Juggling Studies
Tandin was selected to compete at the 18th Asian Games in Indonesia last month.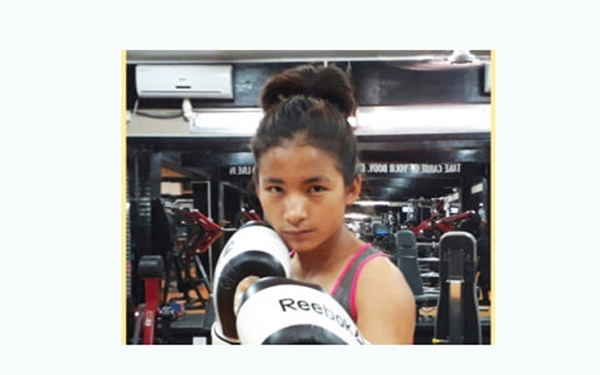 (Source: Bhutan Today)
By Younten Tshedup | Kuensel
She bagged a gold medal in the women's 300-metre event during the recent national athletics meet in Thimphu. A popular face at middle-long distance events, she has also secured top positions at the Thunder Dragon Marathon editions several times.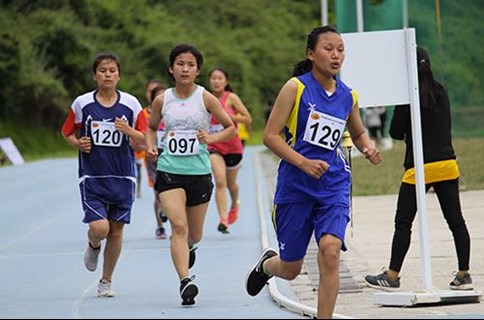 Source: Kuensel Online
Besides her running abilities, Tandin Lhamo is also a familiar name at the popular Dragon Fury cycling event held in the country. She won the first and second positions at the competition in 2016 and 2017.
Tandin's foray into competitive boxing
However, in a bid to take her athletic abilities to the next level, the 21-year-old student from Nima high school in Thimphu became the only female boxer to have competed in three international competitions.
After winning two consecutive national level boxing competitions, Tandin was selected to compete at the 18th Asian Games in Indonesia last month.
Like most Bhutanese athletes, Tandin also finished her Asaid (Asian Games) campaign without winning a single bout. However, the class XII student displayed one of the most competitive fights for the Bhutanese boxers despite the evident physical and technical difference against her Chinese opponent.
Lean and petite, Tandin took her opponent by surprise when she started with an aggressive approach in the second preliminary round of the women's fly (48kg-51kg) category on August 26.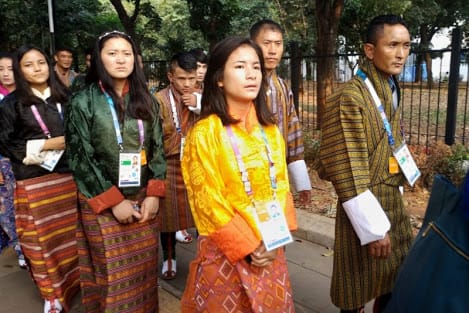 Source: Facebook/tandin.lhamo
"I was not scared at all. I wanted to win and I wanted it bad," she said. "I wanted to put up a good fight for my team but it did not go as per my plan. I was disappointed."
With a bleeding nose, the referee stopped the fight with 1:31 seconds left in the second round of the bout. "If it wasn't for the nose bleed, I was confident of going into the fight."
Tandin's interest in boxing starting at a young age
Regarding the Irish mixed martial artist, Conor McGregor as her idol, Tandin started boxing in 2015. However, she said that she was actually interested in the sport from a young age.
"There are not many female boxers in our country today," she said. "I was fortunate enough to have gotten the opportunity and support from my parents as well as the Bhutan Olympic Committee for allowing me to pursue what I always wanted to."
She said that her interest in marathon running and cycling compliments her passion for boxing. If given an opportunity, she would also like to pursue boxing in future without undermining her studies.
Tandin's challenge in juggling both studies and sports
But managing time for her passion and education is difficult. "I'm most of the time worn out with trainings and don't get much time to study. But my parents and teachers are supportive. It keeps me going."
She said that with each competition she is growing and improving.
"Asian Games was a big opportunity for me and at the same time an important lesson that will help me improve further," she said, adding that she would now have to work on sharpening her techniques and physical strength.
"The next plan is to prepare for the South Asian Games. At the same time I need to study for my board exams," she said. "It would be intense but I think I can manage."
This article first appeared in Kuensel and has been edited for the Daily Bhutan.
---