Celebrating Bhutan's Entrepreneurs: Tharchen And Sonam Rinchen Of iBest Studios
This story is part of an exclusive feature by Yeewong Magazine in Dec 2018 on celebrating entrepreneurship in Bhutan.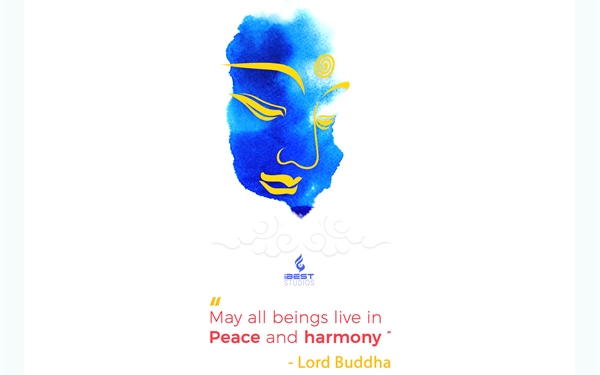 (Source: Facebook/iBEST STUDIOS)
By Staff Reporter | Yeewong Magazine
Two college friends with vastly different backgrounds work together at iBest Studios which is a multi-media and animation firm.
The company is a partnership venture between CEOs Tharchen and Sonam Rinchen.
It is an institute that trains animators and has recently also become a film-making studio specialising in producing animated films.
Source: Facebook/iBEST Studios
Their most well-known product to date is the film – The legend of Pemi Tshewang Tashi.
Purpose of establishing iBest Studios
To be able to tell a story in the form of animation has always been a dream for Tharchen and this became a reality when the studio was established.
The company was started with the purpose of disseminating values through story-telling using animation as a medium.
iBest is also committed to providing employment opportunities for Bhutanese youth and to popularise animation in the film industry.
How iBest Studios has evolved over the years
Initially, he founded the company as a consultancy firm in 2014 and went on to train around 25 individuals in animation.
As the scope of his venture grew, he realised that he needed a partner. Sonam Rinchen who has a background in Financial Management was the person he needed.
The company then established iBest Studios in 2016 for the development of multi-media related work, with a focus on animation. The company has around 90 animators and 30 editors.
Source: Facebook/iBEST Studios
To cope with the changes in their company, they applied and received funding from the government for capacity development – everything else in the company was built with their own savings.
Challenges faced in their entrepreneurial pursuit
The biggest challenge that the duo faced was changing people's notion that animation is basically cartoons meant only for children.
This thought drove them to start their first project – a 2 dimensional animated feature length film based on the tale of the hero, Pemi Tshewang Tashi. It was completed in 2019 and screened at the Lugar Theatre in Thimphu last fall.
Currently, the duo are still working on carving out a market for animation in Bhutan. Work-wise, Sonam Rinchen manages the institute while Tharchen handles the studio and the production unit.
Setting sight on a common goal
What makes iBest Studios work is the combination of two different talents working towards the same goal.
"Though we have different expertise and key interests, our goal is the same so that matters a lot. Our way of doing things is different but our target is the same," said Sonam Rinchen.
He left his job at a government corporation because he believed that together with his partner, Tharchen, they could do something new.
The duo believes that collaborating as a team can actually work for any business as long as the goal is the same.
A good partner can help to minimise the workload on one individual and carry the business forward.
They also added that one must be ready to make sacrifices, work extra hours and keep motivating oneself to succeed as entrepreneurs.
"You have to come forward and take up challenges. Where there is a weakness, there is also an opportunity, so grab that opportunity, said Sonam Rinchen.
This article first appeared in Yeewong Magazine and has been edited for Daily Bhutan.
---