How Bhutan Has Changed Me: Julie Chapman
Julie Chapman, who is from the California, speaks about how life was like for her while living in Bhutan.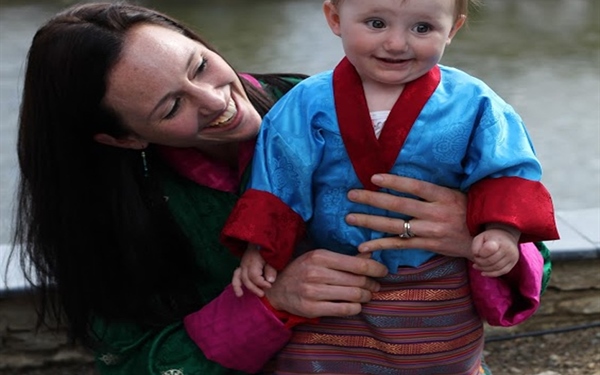 (Source: Julie Chapman)
By Passang Lhamo | Daily Bhutan
Julie Chapman is a passionate English teacher who initially came to Bhutan for only a year. But by this July, it will be her seventh year living and teaching here. She tells us how Bhutan has changed her life.
Hailing all the way from California in the United States, 32-year-old Julie Chapman arrived in Bhutan in 2012 to teach English. Ms Chapman and her husband, who are both passionate about teaching, had always wanted to live and work aboard, and when the opportunity came to teach in Bhutan, they couldn't miss it. 
The couple visited Bhutan for just four days in the winter of 2012 and during their visit, they made connected with Thimphu Primary School's proprietor and discussed about the possibility of coming to teach in the school. They think of it as an opportunity they couldn't pass up so they so they packed their bags and headed to the Himalayas in summer 2012 and have been teaching at Thimphu Primary school ever since. Her husband is also teaching math there and he is the vice-principal as well.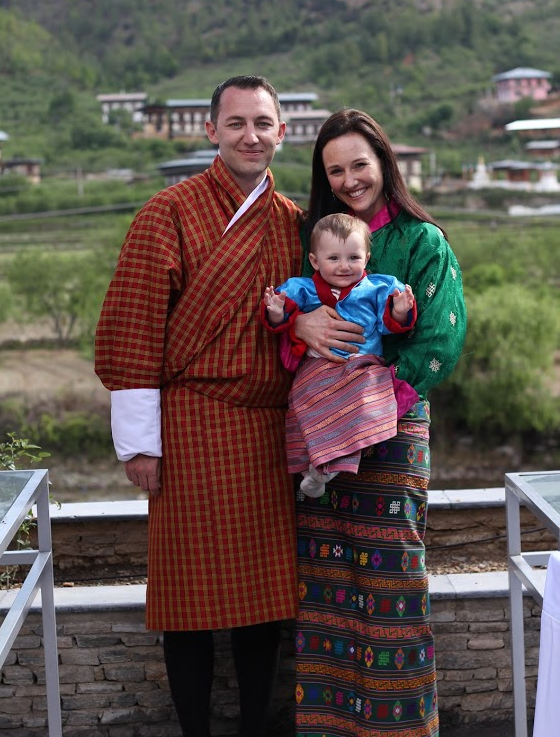 (Source: Julie Chapman)
Seven years in Bhutan
 What was supposed to be a one-year stint has now been almost seven years. In July, Ms Chapman's family will have lived in Bhutan for seven years. She said: "It feels strange to say that. Our initial commitment was just for one year. Time flies when you're doing what you love."
 When asked how long was she planning to stay in Bhutan, she replied: "I have no plans. Every year when we renew our contracts, my husband and I have a 10-second conversation about it: 'Want to stay another year? Me too.'
 "I can imagine staying at least a few more years. Bhutan is a fabulous place to raise a child and I want my daughter to experience the simplicity, safety, and serenity that we enjoy here," said Ms Chapman, who has a two-year-old daughter who was born at JDWNRH.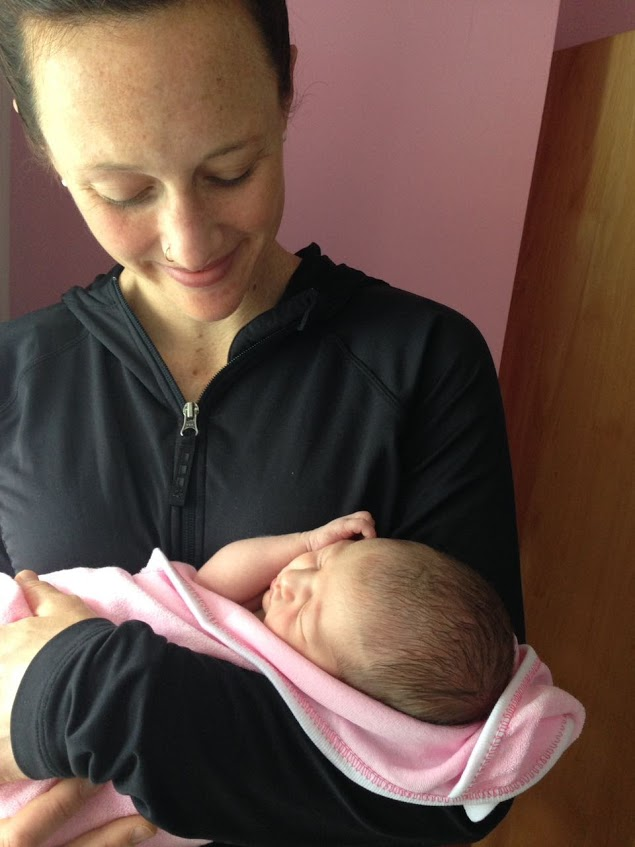 (Source: Julie Chapman)
Her first impression of Bhutan
"My first impression of Bhutan has not changed much. It was and still is a very special place. I still feel a sense of wonder sometimes when I look around or experience something uniquely Bhutanese," recounted Ms Chapman.
"I've always been a mountain girl - I love the feeling of being surrounded by spectacular sights and heights every direction I look. I love the fresh air, places to explore, spicy food, and unbelievably welcoming people in Bhutan" she added.
When asked how it was like for her to be living here, she replied: "My life in Bhutan is very simple. That is one of my favourite things about living here. I don't feel the constant bombardment of consumerism or pressure to keep up with others. I realise that this is a perk of being an expat. I don't feel the obligations or cultural constraints that my friends here or in the States do. I get to choose what my lifestyle and my family's culture looks like."
For Ms Chapman, one of the biggest challenges she faced while living in Bhutan was "letting go of the control I thought I had and needed in my life".
"This was ultimately a blessing in disguise because it drove me to evaluate my motives, expectations, and sense of entitlement," explained Ms Chapman, who added that she took awhile to make real friends in Bhutan and felt quite lonely at first.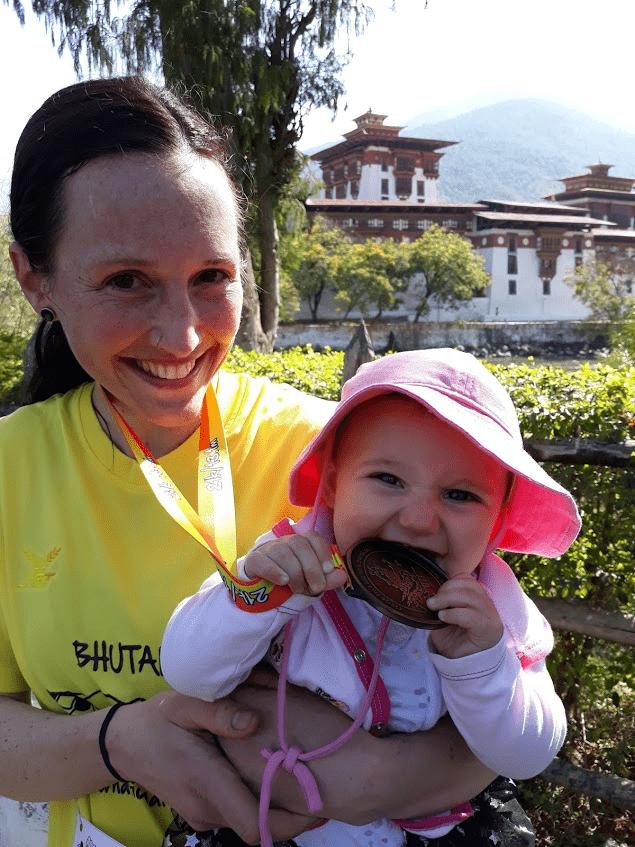 (Source: Julie Chapman)
Much more intentional with how she spends her time now
When Ms Chapman first came here, she said she missed so many aspects of the lifestyle and culture that she was used to: simple things such as feeling understood and being able to understand others, knowing how to emphasise her thoughts and emotions, her hobbies, holidays, and predictability.
She said the shopping is more convenient in the States than in Bhutan. For example, she could drive to one store and buy fresh local produce, medicine, socks, rent a movie, and send a package. "I also have enormous feet and haven't been able to find shoes (even men's shoes!) that fit here. My large family (almost) all live in the same city so I miss how easy it was to see them."
"In America, we are encouraged to stand out and express ourselves which leads to a vibrant spectrum of world views, fashion, preferences, and lifestyles. My home city is very culturally diverse culturally. In one evening, I could easily eat an Ethiopian feast, listen to live mariachi music, and drink a Thai iced tea.
"At first, I missed the variety of activities: the libraries, sprawling public parks, pet stores, live music, tall buildings to climb to the top of and watch the sunset from. Without all those options, I think I feel more content and peaceful. I don't feel the pressure to be constantly trying new things or proving that I am interesting and relevant.
"In Bhutan, I feel that I can be much more intentional with how I spend my time and can live in the moment – I don't have 100 different activities or choices vying for my attention all the time," said Ms Chapman, who says the only thing she misses now are her family and friends.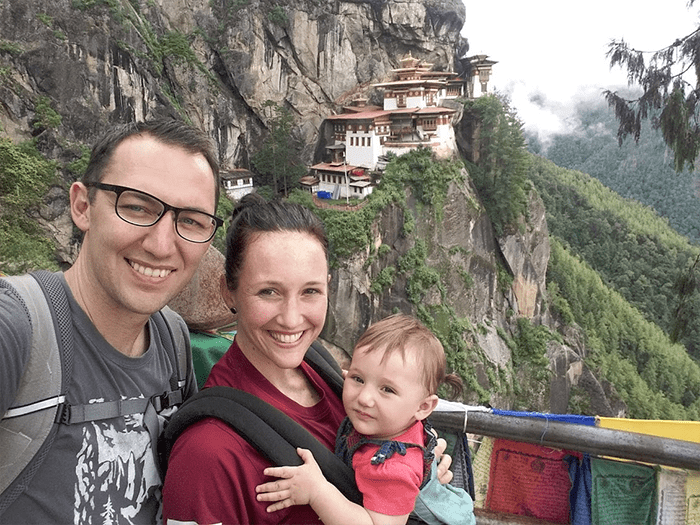 Ms Chapman and her family at Paro Taktsang famously known as Tiger's Nest monastery. (Source: Julie Chapman)
What she loves about Bhutan
"I love my friends and students here! They have brought so much richness and beauty to my life.
"Aspects of the culture really resonate with me. I love how being family oriented, patient, and generous is so important to people. I love the feeling (and reality) that Bhutan is both in the midst and on the cusp of something great.
"In just the last few years, I've felt a churning of ideas and an awareness evolve, especially in the youth. I'm excited to see how my students grow up and the place they take in the world – I am very proud of them! I love seeing how modernity is being woven into the culture while it remains brilliantly Bhutanese. I think that is a testament to excellent leadership and resilient people," said Ms Chapman.
What Bhutan has taught her
She claimed that she learnt many new things while being in Bhutan. She realised that things she used to think as important are not actually, really important.  Ms Chapman explained that as an American, she grew up believing that her individuality had to be expressed in a specific way, and that she was entitled to a certain kind of treatment, and with so many labels and rules. Now, without those constraints, she has felt free to be herself: to be the mother she wants to be, teach, live, love, and express her spirituality the way that is most congruent with whom she really is.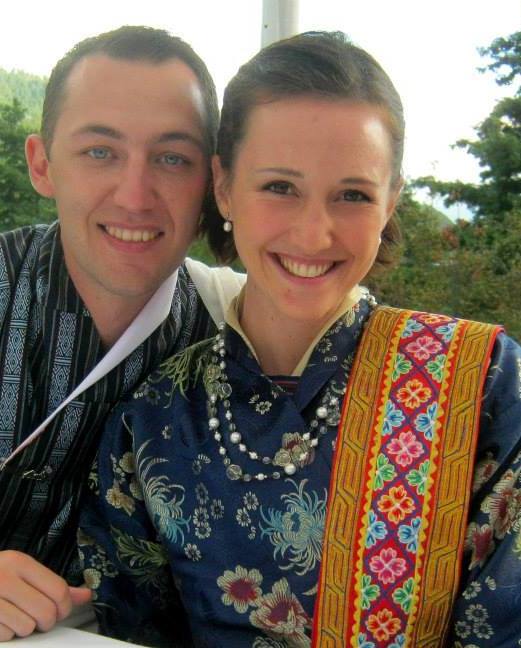 (Source: Julie Chapman)
Happiness
When asked if she was happy living in Bhutan, Ms Chapman replied: "I've never been happier!
"If I was another person looking at my life, I would be jealous of me. I believe happiness is influenced by our beliefs about what we deserve, what we need, what our purpose in life is, and our mental wellbeing.
"Contentment, humility, and gratitude are essential to finding true happiness. I hope I can develop and model these traits for my daughter and my students, and spread joy," she concluded.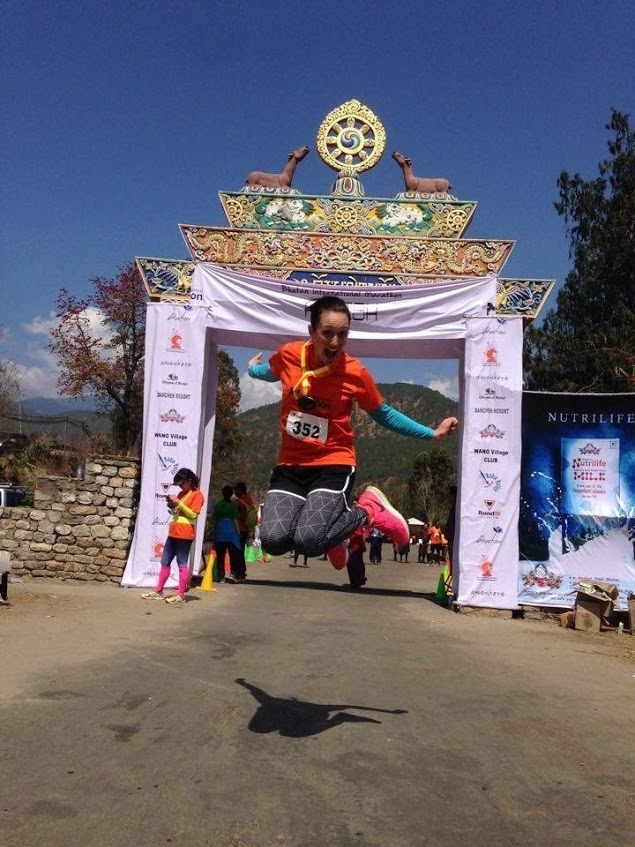 (Source: Julie Chapman)
---
---