Two 'Made In Bhutan' Products To Hit The Market Soon, Also Eyeing Overseas Foray
Druk Peci and Bhutan Green Product were launched on 19 February.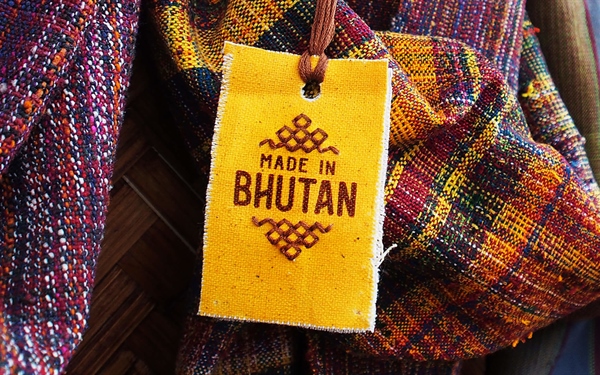 (Source: Future Brand)
By Sangay Chezom | BBS
Two new products with the tag 'Made in Bhutan' will hit the market soon. Druk Peci and Bhutan Green Product were launched on 19 February at the first 'Made in Bhutan' exhibition.
Druk Peci - pencils made from newspaper waste, is expected to substitute pencil imports from India. It will be in the market by March this year. The company is working on producing colour pencils and art files as well.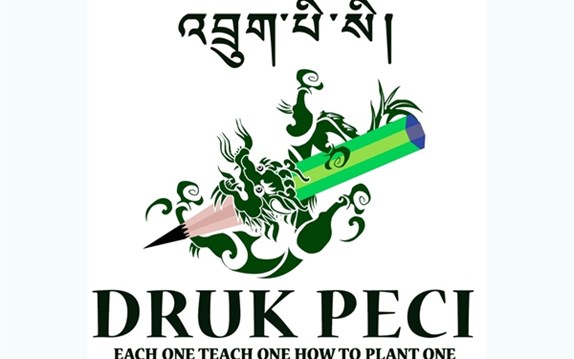 Photo: Facebook/Druk Peci
"My machine can produce around 20,000 pencils in a day and we are expecting to supply at least 60 percent of our products in schools, 20 per cent in institutions like the Zorig Chusum (a institute specialising in Bhutan's 13 traditional arts) and the other 20 per cent in hotels and resorts," said Sonam Tshering, the Founder of Druk Peci.
About Bhutan Green Product
Meanwhile, Bhutan Green Product produces ginger essential oil, ginger powder and dehydrated ginger. These natural products are meant to target the international markets.
"Coming to dehydrated ginger and ginger powder, 20% of the product may be marketed in the domestic market but 80% will definitely go to the International market. Coming to essential oil, we don't see much market in Bhutan. So we are focusing on the international market especially in third countries like the UK and USA. We have already received huge demand from the international Market," said Ugyen Dorji, the Advisor for Bhutan Green product.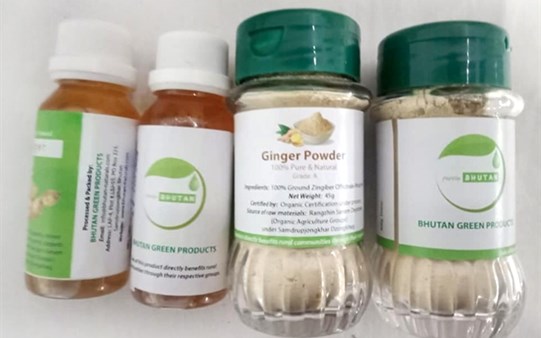 Photo: Facebook/Kenliy Teezin Wengchuk
However, there are issues with getting enough supply in Bhutan as there are only a few commercial ginger growers in the country. Therefore, the company has some difficulty getting gingers for now.
Challenges faced in promoting local products
Moreover, without any proper marketing outlet and exposure, the products from Bhutan are still not popular in the Bhutanese market itself.
"Most of our starts up here at some point get stagnant. That is where we want to come in and give support in terms of finding the market not only in the country but outside the country as well. For us to do that, first of all, we have to promote the products within our country. Once that product gains popularity in our own country, then only are we able to promote outside," said Sangay Dorji, the Secretary-General of Bhutan Chamber for Commerce and Industry (BCCI).
Bhutan Chamber of Commerce and Industry (BCCI) is organising the exhibition at the Multi-Level Car Park near the Zangdopelri Complex in Thimphu.
Forty Cottage and Small Industries from across the country are displaying various varieties of products such as honey, herbal teas, essential oils and handicraft items. The Exhibition will remain open till 21 February.
This article first appeared in BBS and has been edited for Daily Bhutan.
---