"Wine and women are my meditation": Drukpa Kuenley, the divine madman
His phallus was referred to as the "Thunderbolt of Flaming Wisdom". He used it to guide people toward enlightenment.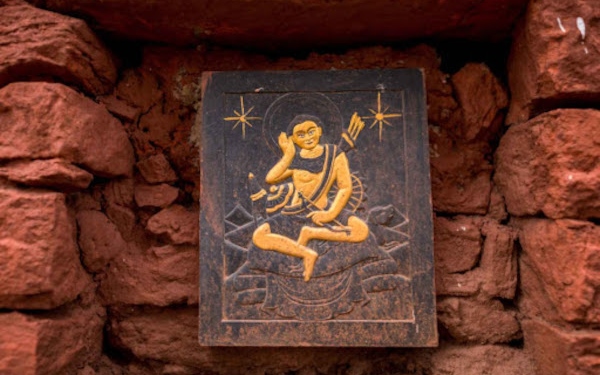 If you've been to Bhutan before, you might have seen murals of phalluses. 
If you've never been to Bhutan before, warning: you will see murals of phalluses everywhere. And there are more than murals. They are also phalluses in the form of souvenirs and wooden sculptures.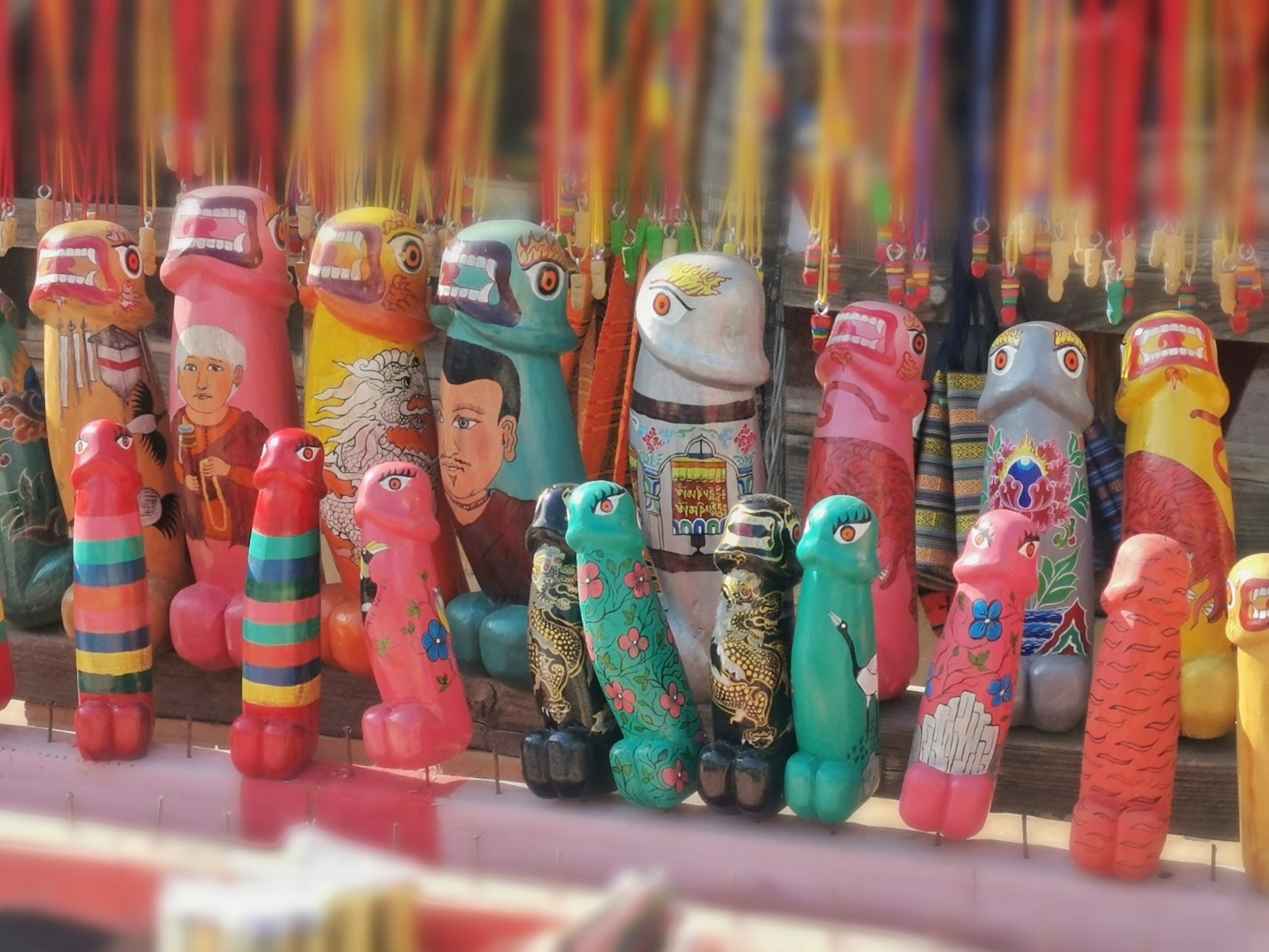 This can be attributed to the Tibetan lama Drukpa Kuenley, also known fondly as the "Divine Madman", thanks to his bizarre behaviour. He is often depicted as roaming naked in the freezing weather of Bhutan, carrying a bow and arrow. Sometimes he has a cup of wine and his dog, Sachi next to him.
Drukpa Kuenley is a popular Buddhist saint of the Drukpa Kagyu lineage. He was known for his unconventional and unorthodox teaching, often relayed with sexual connotations. He questioned the preconceived notions of society, using bizarre means to expose hypocrisies. His target was usually the establishment, including the monastic community. Mostly, he is remembered for using his phallus to enlighten beings and subdue demons. His phallus yielded such power that it was referred to as the "Thunderbolt of Flaming Wisdom".
On the same note, Drukpa Kuenley earned the nickname "The Saint of 5,000 Women" because of his method of guiding women to enlightenment. He would look for good-looking women, have sex with them, and then lead them to ultimate enlightenment with his "thuderbolt". Word is that he refused to bless anyone who did not bring with them a beautiful woman and a bottle of chang (alcohol). He once declared that, "Wine and women are my meditation."
The divine madman's craziness does not end there. Another tale tells of a time when the saint was given a sacred thread to tie around his neck. But instead of doing it the conventional way, he tied the thread around his phallus, in hopes that it would help him with the ladies. As a result of this, you see depictions of the phallus with a ribbon around it.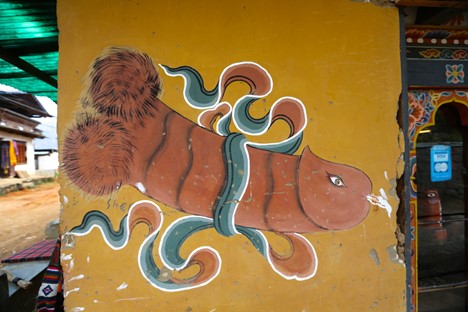 Today, the phallus is a symbol of fertility and good luck, thus painted as murals on walls everywhere in Bhutan, in particular the western side of the country. Furthermore, the phallus murals are believed to be able to ward off evil spirits.
In yet another story, Drukpa Kuenley urinated on a thangkha. The urine later turned to gold. This thangka is currently preserved at Tango Monastery.
Apart from the sexual, Drukpa Kuenley's teachings often included elements of singing, dancing, and poetry.
A poem he wrote when he met Pema Lingpa, the famed treasure revealer, is as follow:
I, the madman from Kyishodruk,
Wander around from place to place
I believe in lamas when it suits me
I practice the Dharma in my own way
I choose any qualities, they are all illusions
Any gods, they are all the Emptiness of the Mind
I use fair and foul words for Mantras, it's all the same
My meditation practice is girls and wine
I do whatever I feel like, strolling around in the Void
Last time I saw you with the Bumthang trulku
With my great karmic background, I could approach
Indeed it was auspicious to meet you on my pilgrim's round!
Chimi Lhakhang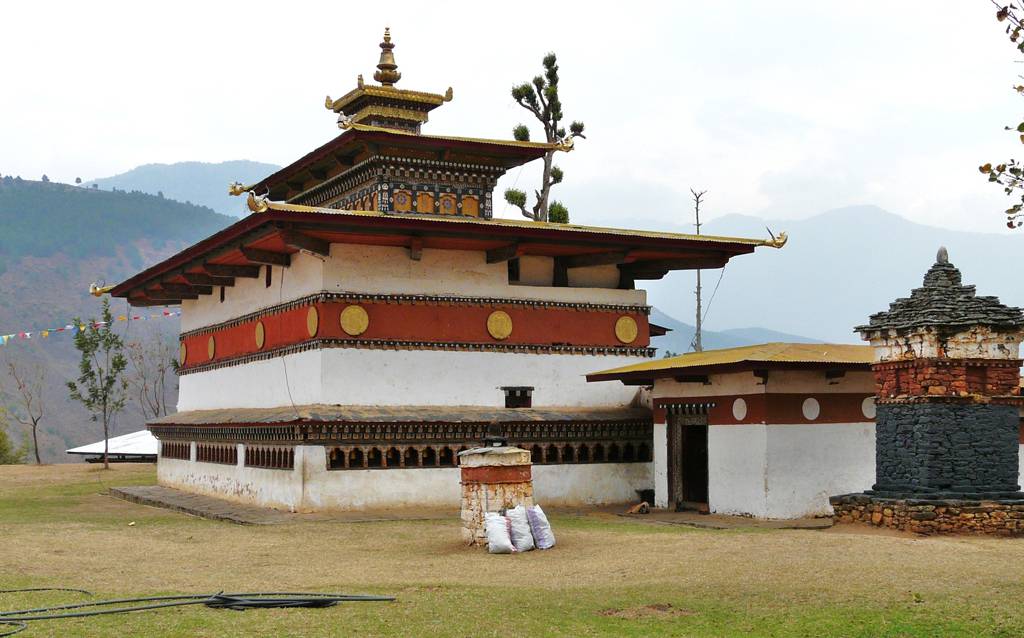 The Chimi Lhakhang monastery, also known as the Fertility Temple, was established in Punakha as a memorial for Drukpa Kuenley. Hence, a 10-inch phallus totem made of wood and ivory can be found in the temple, stored alongside his bow and arrow.
According to folklore, a demoness named Loro Duem lived at Dochula Pass, which is now beloved to visitors for its 108 stupas. Back in the days, the place was in chaos because of the demoness.
When Drukpa Kunley tried to kill the demoness, she turned herself into a dog, but this was no hindrance to the great lama, for he killed her with his mighty phallus. He buried her under a hill and exclaimed, "Chi med!" which meant "No dog!" This spot is where Chimi Lhakhang sits today.
Every year, devotees from all over the world visit the temple to offer prayers, specifically for children. The 10-inch phallus totem, plus the bow and arrow, are used for fertility blessings. Many miracle babies have been born following their parents' visit to the temple for fertility blessings. These miracle babies are sometimes named Chimi or Kinley.
If you are trying to get pregnant, you know what to do!
---
---