Bhutan Has Achieved 100% Electricity Access - Here's How
Afghanistan, Nepal and Bhutan are excellent examples of how renewable energy potential combined with government support can result in successful electricity solutions.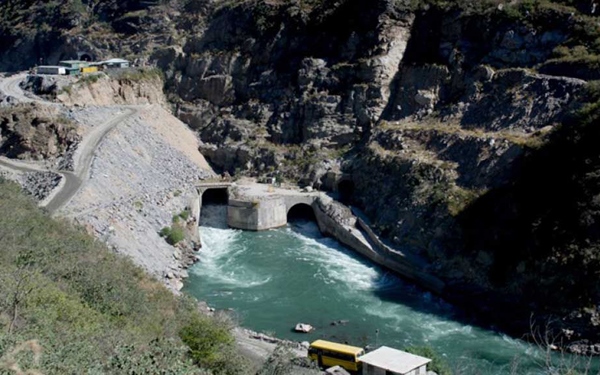 (Source: Asian Development Bank)
By Eric Mackres, Dimitrios Mentis and Anila Qehaja | World Economic Forum
Around 1 billion people worldwide do not have access to electricity, with a majority living in rural areas. Given that electricity is essential for economic development, education, health and poverty alleviation, efforts to expand access around the world are critical. Yet simply extending the electricity grid is not always the most physically or economically viable way to increase access, especially in remote rural areas.
From mountain villages in Afghanistan and Bhutan to settlements perched on steep slopes in Nepal, small-scale solar and hydropower are bringing electricity to more and more communities. These local renewable energy technologies, called "off-grid" systems because they are not connected to a central electricity grid, are particularly successful at reaching remote communities. According to the World Bank, Afghanistan, Nepal and Bhutan are the three countries with the greatest increases in national electricity access rates from 2006 to 2016. While grid-connected renewables have played a major role in increasing access in these three countries, off-grid renewables have been pivotal in electrifying rural remote areas where grid extension is not feasible.
Between 2006 and 2016, the percentage of Afghanistan's population with access to electricity went up from just 28 percent to 84 percent. While the majority of the population now has electricity, only a third of it uses the national electric grid, with the rest relying on off-grid systems. After years of non-existent rural electrification plans and a civil war that split the country into regional grids, the government established the National Solidarity Program (NSP) in 2002, meant to provide access to basic services in Afghan villages. The NSP played a major role in improving remote villages' access to electricity through renewable energy sources, which are abundant in the country. This involved installing more than 5,000 micro hydropower plants that produce up to 100 kilowatts (kW) of electricity and implementing 2,450 solar projects, including rooftop solar panels and solar water heaters and pumps. Part of the NSP's mission was to encourage local community ownership of development projects; as a result, the installed mini-grids are largely community-owned and managed.
However, access to finance is a challenge for developing any new projects in Afghanistan. Specifically, the limited availability of risk guarantees, micro-credit programs and low-cost loans makes it difficult for many households and small businesses to finance renewable energy projects. Those who do not have savings, family funds or other informal sources of finance often have difficulty undertaking such an investment, which can amount to anywhere from $400 to $20,000.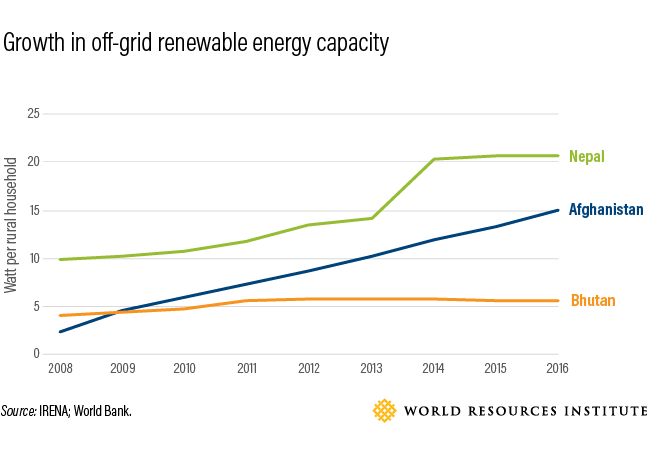 ---