7 Benefits of Cordyceps
Cordyceps have been widely used in traditional chinese medicine (TCM) and some branches of herbalism for centuries. There are many health benefits associated with cordyceps.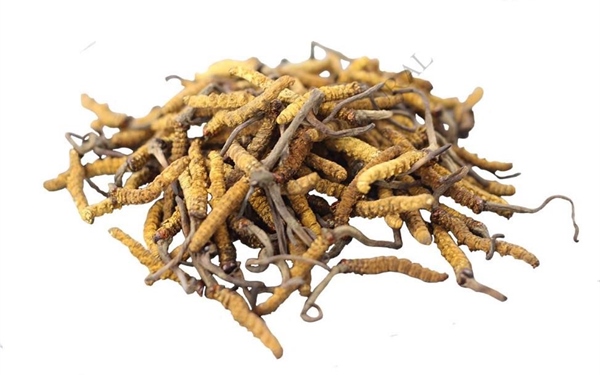 WHAT IS CORDYCEPS?
Cordyceps is a genus of parasitic fungi that attaches itself on insects and other arthropods as hosts. Each species of cordyceps typically infects a very specific bug. The genus has approximately 400 species that can be found worldwide. The most renowned Cordyceps species is cordyceps sinensis (currently officially known as ophiocordyceps sinensis) which infects the caterpillar of Hepialus moth. Cordyceps usually thrive at an altitude above 3800 meters in the mountainous Himalayan Plateau of Bhutan, India, Nepal, Tibet and Chinese provinces. In Tibet, cordyceps are known as Yarsamgumba or yartsa gunbu, in China, it is called 冬虫夏草 (literally winter worm) and in Bhutan, it's known as Yartsa Goenbub.
BENEFITS OF CORDYCEPS
Cordyceps have been widely used in traditional chinese medicine (TCM) and some branches of herbalism for centuries. A lot of research has been conducted to study the powerful benefits of cordyceps. Below are some of the health benefits that have been claimed to be associated with cordyceps.

1. Combating fatigue
Fatigue is the physical or mental exhaustion caused by stresses such as overwork, lack of exercise or lack of sleep. It can also be a symptom resulting from illness, anxiety, medicine, or depression. Cordyceps have been shown to produce antifatigue function and are good to combat tired muscles. Cordyceps are known to help in boosting strength and improving immune system. Studies suggest that cordyceps increase the production of adenosine triphosphate (ATP), a primary source of energy of our cells, particularly muscles. Cordyceps also promote restful sleep and helps to boost energy.
2. Potential anti-tumour effects
Preliminary studies propose that cordyceps may offer protection against cancer and inhibit the growth of certain types of cancer cells including lung, colon, skin and liver cancers. According to a study published in Journal of Microbiology and Biotechnology in 2008, a cordyceps extract was able to trigger apoptosis (cell death) in breast cancer cells in test tube studies. Similar results have been seen with colon cancer cells. The cordycepins in the cordyceps appear to be toxic to leukemia cells. Studies in mice have also shown that cordyceps have anti-tumour effects on lymphoma, melanoma and lung cancer.
3. Managing Type 2 Diabetes
Diabetes is a disease in which the body either does not produce or respond to the hormone insulin, which normally transports the sugar glucose into the cells for energy. Cordyceps can help to keep blood sugar levels within healthy range by imitating the action of insulin. Some studies also suggest that cordyceps may improve liver function, kidney function and protect against kidney disease, a common complication of diabetes.
4. Good for the heart
The effects of cordyceps to improve the heart is becoming increasingly apparent. In fact, cordyceps are approved in China for the treatment of arrhythmia, a condition where the heartbeat is either too slow, too fast or irregular. Researches attributed the benefits to the adenosine content, a naturally occurring compound that has heart-protective effects that is found in cordyceps. Studies have also shown that cordyceps help to lower total cholesterol and triglycerides. Buildup of cholesterol in the arteries and triglycerides, a type of fat found in the blood that can lead to heart diseases.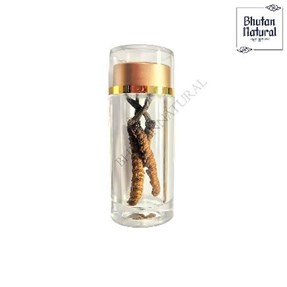 5. Anti-inflammatory properties
Like turmeric, research has shown that cordyceps have anti-oxidant and anti-inflammatory properties. In March 2019, researchers at University of Nottingham's School of Pharmacy showed that the cordycepine in cordyceps possesses anti-inflammatory properties which was proved to be effective in treating osteoarthritis by impeding inflammation. Cordyceps helps to protect the body from infection and fight oxidative stress.
6. Improve fertility and enhance libido
Cordyceps proved to enhance libido and used by various cultures worldwide to treat male impotence, erectile dysfunction, improve stamina and sexual desire in both male and female. It is a great alternative from medication that has no side effects. Cordyceps also serve as a rejuvenator and greatly improve overall sexual health.
7. Anti-aging properties
Cordyceps are filled with antioxidants known to fight free radical damage and help slow the signs of aging. A study conducted in 2000 claimed that cordyceps help to enhance memory, improve brain function and increase antioxidant in blood. Cordyceps contain anti-aging compounds that help rejuvenate the skin, eliminate dead cells, promote skin rejuvenation, and reduce aging symptoms.
Cordyceps from Bhutan
The Royal Government of Bhutan legalized the harvesting of cordyceps in 2004. Since then, cordyceps have been harvested extensively in the alpine meadows of the country at elevations of above 5000 meters above sea level. Environmental conditions play a key determinant in the quality of the cordyceps. When it comes to harvesting, only handpicking is allowed to ensure that there is minimal damage to the environment. The harvesting of cordyceps in Bhutan is highly regulated. Only households belonging from specific region is allowed to harvest and harvesting is only allowed for a month period.
If you would like to purchase good quality cordyceps, check out Bhutan Natural and Cordyceps Sinensis for more information.
---