Art United: A Contemporary Vision' Exhibition Now Open to Public
'Art United: A Contemporary Vision' Exhibition was unveiled by Her Royal Highness Ashi Sonam Dechan Wangchuck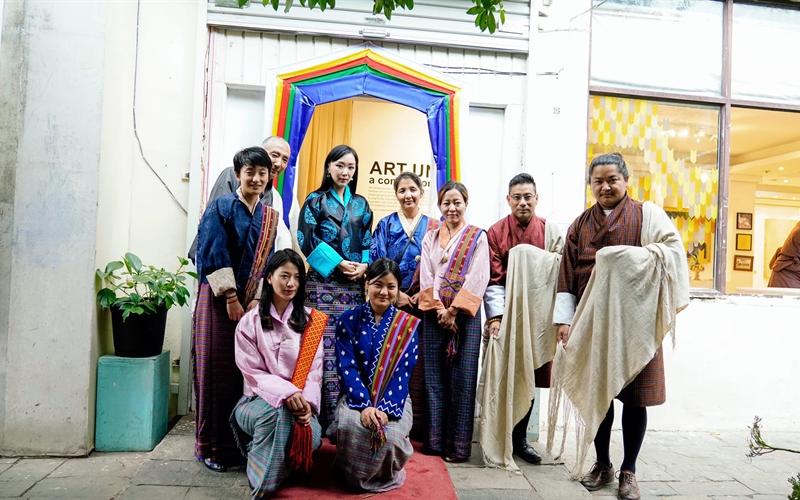 In celebration of VAST Bhutan 25th anniversary, they are currently hosting a special art exhibition in the heart of Thimphu.
Art United: A Contemporary Vision' Exhibition is organised by VAST Bhutan celebrating the vibrant fusion of tradition and modernity within Bhutanese art. Check out the exhibition and explore the captivating works of 16 dynamic artists from Art United displayed at two venues: VAST Bhutan and The Capital Hotel, a space generously provided by the hotel to encourage the growth of arts in the country.
These exceptional creators, rooted in traditional arts, have embarked on a journey of reimagining, infusing their timeless skills with contemporary impressions.
Date: Sept 19 - Oct 18
Venue: VAST Bhutan Centre, The Capital Hotel, Thimphu (Opposite NPPF building)
Time:11 AM - 5 PM | Free Admission | Closed on Mondays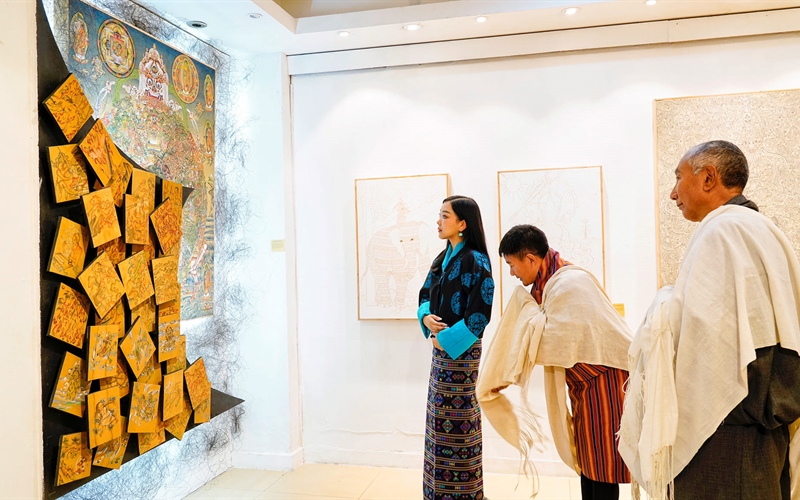 About VAST Bhutan
Voluntary Artists Studio, Thimphu, popularly known as VAST was set up in 1998 by a group of professional artists as a not-for-profit organisation with the primary aim to provide opportunity to the Bhutanese youth to participate and develop their potential artistic talents especially in contemporary art, develop sense of social responsibilities through community services and also to explore art as a vocation.

VAST Bhutan pursues these goals by:

- Providing art classes to the interested youth.
- Organizing art camps for youth to appreciate art and learn values.
- Initiating programmes related to community services to learn the art-of-giving.
- Facilitating the participation of young artist in national and international art exchange programmes, festivals, and exhibitions.
- Providing a place for youths with personal problems to use art as a therapy and help them develop life skills to face the challenges.
During the pandemic, VAST Bhutan also spearheaded the transformation of the Paro Airport, turning it into the largest art gallery and exhibition space in Bhutan. 
---
---