Been to Bhutan before? Stand a chance to win FREE flight tickets to back to Bhutan!
If you've been to Bhutan before, we want to hear your story.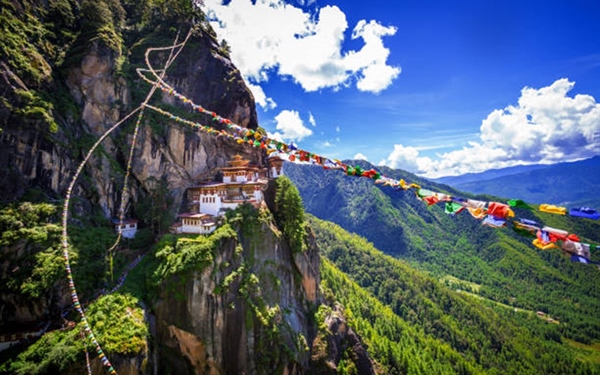 If you've been to Bhutan before, tell me. Do you miss it?
Remember the majestic mountains on your left and right as your plane approaches to land at Paro airport? Think of the black-necked cranes cruising overhead at Phobjikha Valley. Imagine the breathtaking view from Tiger's Nest monastery. Do you dream of the great Himalayas? Do you miss engaging with the interesting locals?
Now, what if I told you that you could go back to the Land of the Thunder Dragon very soon? 
Because you stand a chance to win FREE flight tickets to Bhutan! All you have to do is share your Bhutan story with us.

#MYBHUTANMEMORIES CAMPAIGN
Just follow these easy steps:
Click 

HERE

 to access the form. Write your story in the space available.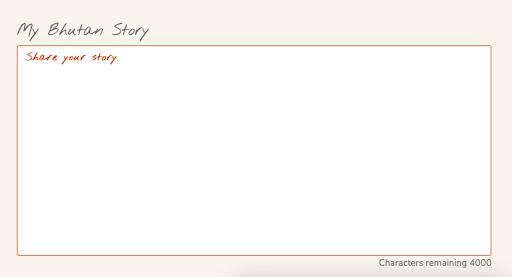 The column for your story looks like this. Unleash your creativity here.
2. Follow Druk Asia on Facebook and Instagram.
3. Your story will be published HERE. Share your story on your social media pages. Remember to include the hashtag #mybhutanmemories. Be sure to tag @drukasia too.
4. Get your friends and family to like your story on social media. The person with the most likes wins a ticket to the Kingdom.
Here are other details to take note of:
The winner will win 

one

 

return flight

 to Bhutan.

You may choose to depart from any of the following destinations: 

Bangkok, 

Singapore, 

Kathmandu, 

Dhaka, 

New Delhi, 

Kolkata, 

Gaya, 

Bagdogra, 

Guwahati

You may write your story in 

any language

.

The campaign ends on 

August 31, 2022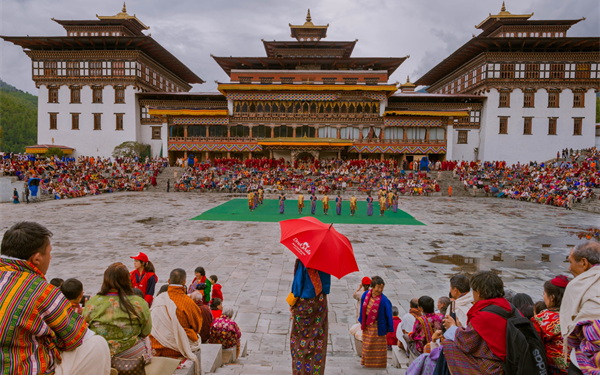 For some Bhutan inspiration
Here are some excerpts by other Bhutan travellers:
"Like many people, Bhutan has been a source of fascination and a desired travel destination for me. In 2018, I was lucky to have the chance to visit this Kingdom for a week. Much has been written about the Kingdom, its beautiful landscapes and inspiring landmarks/monuments. For me, what's striking about Bhutan was its authenticity. The citizens of Bhutan had an aspiration to live their culture while modernising." — Teo Puay Kim, Singapore
"The calm place allowed me to reevaluate my life. The feeling was so unique. The trek was so different from treks in other countries. I would probably say that the Snowman Trek was the best hiking therapy I've experienced. It was a trip of a lifetime."— Chun Ka Fai Andrew, Hong Kong
"Bhutan teaches that living can actually be experienced differently, slowly. In the mornings or late afternoons, you'll notice Bhutanese people walking along the road — to school, to work, and perhaps even on a pilgrimage. Time feels stretchable in Bhutan — everything moves at a slower speed, and nothing is ever predictable.
Yet, its people appear to be at peace and even happy, radiating what seems to be a genuine sense of joy. Children are taught in school to not do harm to others. Killing and hunting are illegal. Bhutanese people are known to think about death daily, and they measure happiness using a different scale." — Kristine Li, Singapore
"The most memorable experience is when (we visited) a local family who built their own hot spring bath at the back of their house and filled it with hot stones from the mountain. We were then treated to a delicious meal after. The Bhutanese people we met along the way were all so friendly and kind." — Angeline Teo, Singapore
"My band TABULA was the 1st Singaporean band to be invited to perform in Bhutan in 2012. The boys and I had a warm welcome from the Bhutanese and had a wonderful time touring around Bhutan. From performing for DrukAir year-end party, to a sold-out gig to Mojo Park in a charity fundraising for Wangde Dzong, to Drukair Golf Tournament. An amazing experience in Bhutan indeed." — Kelvin Y.J Wong, Singapore
To learn more about Bhutan, get a copy of Bhutan: Travelog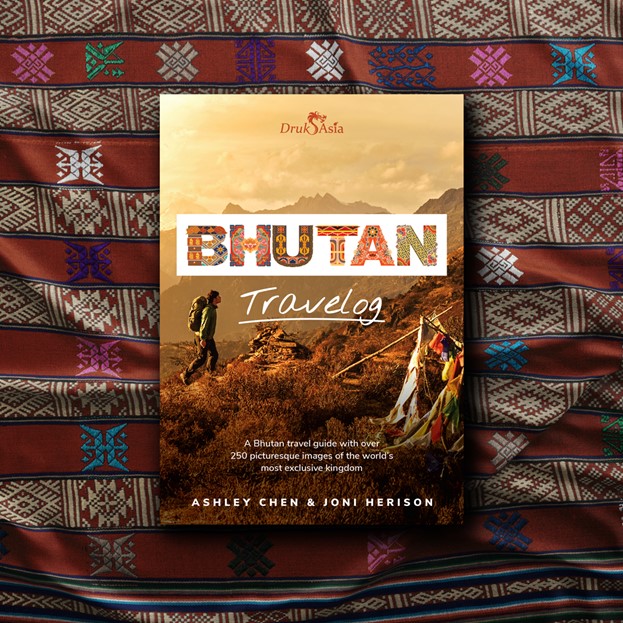 If your last trip to Bhutan left you hungry for more of the fascinating country, or perhaps you've never been to Bhutan before and would like to learn about this enigmatic country, the answer to your prayers is here. Get yourself a copy of Bhutan: Travelog.
In Bhutan: Travelog, you will find:
Beautiful pictures from all across Bhutan

Write-ups about the history of Bhutan

Information about the monarchy

Insight into the enigmatic Bhutanese culture

An introduction to Bhutan's wide range of cuisine

Interesting Bhutanese folklore

Notes on interesting Bhutanese policies like the Gross National Happiness (GNH)

Real-life stories by travellers to Bhutan

Travel tips for your upcoming trip to Bhutan, such as

A detailed guide on planning for your Bhutan trip

Recommendations on the cost and accommodation

Suggestions on when to visit

A long list of places of interest

Guidelines on what to do and 

not

 do in Bhutan

A travel checklist

FAQs

A list of common Dzongkha phrases
Pick up your copy now! Order a copy of Bhutan Travelog from Amazon today!
-------
Is Bhutan open to tourists?
As of April 2022, all tourists entering Bhutan are required to undergo a 5-day quarantine. Find out more about the current travel restrictions to Bhutan.
---
---