Travel to Bhutan: go off the beaten path in eastern Bhutan
You will find settlements on high grounds and isolated valleys. You will see rolling hills, deep gorges, and green pastures.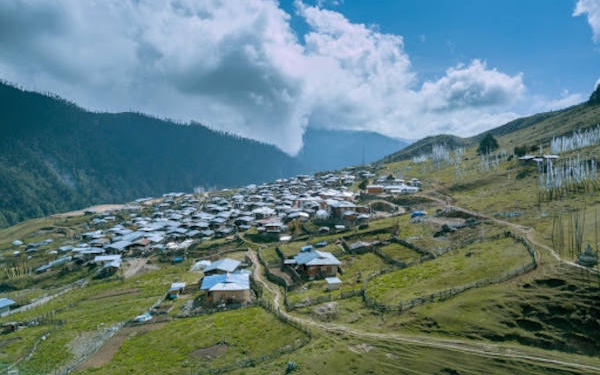 For many of us, when we hear "Bhutan", we think of bustling Thimphu. We think of Tiger's Nest Monastery in Paro. And that is great—there's plenty to glean from western Bhutan. Visitors to the country usually land at Paro International Airport in the west where travellers tend to remain.
But if you're seeking adventure, if you wish to experience an enigma unlike any other, I encourage you to take a chance and venture east, for there is where you'll find authentic Bhutanese lives in their purest form, undisturbed by tourism. You'll see serene dzongs and temples. You'll witness amazing skills and wildlife.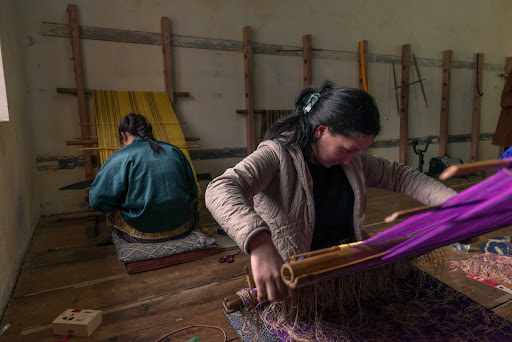 Most of eastern Bhutan consists of small settlements that are situated on high ground or in isolated valleys. Some settlements even have less than 1,000 people. Back in the day, eastern Bhutan was ruled by different kingdoms. An important figure in the region's history was Chhongyel Mingyur Tenpa, who led his army into eastern Bhutan as governor to suppress the rebellions in Bumthang, Lhuentse, Mongar, and Zhemgang. As a result of this monumental event, eastern Bhutan came under the rule of the desi (secular ruler of Bhutan), which eventually led to the unification of the country.
Preservation of authentic Bhutanese culture
Most of eastern Bhutan is home to ethnic minorities. Thanks to the minimal influence from the outside world, they've been able to preserve the sanctity of their culture. 
If you wish to visit eastern Bhutan, it is recommended to enter the country via Samdrup Jongkhar in the east. Instead of arriving at Paro Airport, land at Guwahati Airport in India. Cross the border into Bhutan at Assam in India. Keep in mind that you will need an Indian visa should you opt for this arrangement. It is a 3-hour journey from Guwahati Airport to Samdrup Jongkhar in Bhutan.
And thus begins your adventure in eastern Bhutan!
Eastern Bhutan has six districts, each with its own charm and attractions.
What are the attractions in Eastern Bhutan

1. Samdrup Jongkhar
Samdrup Jongkhar is the oldest town in Bhutan and has the largest urban area in eastern Bhutan. If you enter Bhutan via India, this is where you start.
Exciting places to visit in Samdrup Jongkhar are:
Samdrup Jongkhar Dzong

The Rabdey Dratshang

Zangdopelri Lhakhang

Dewathang

Mithun Breeding Farm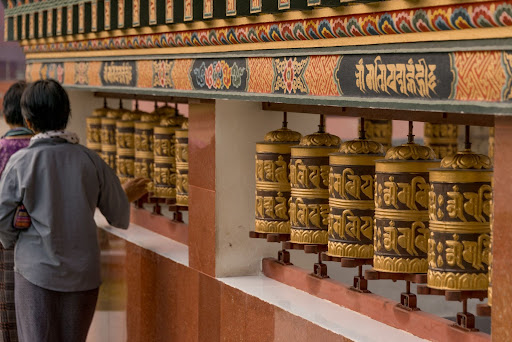 2. Trashigang
Trashigang is known as the "Jewel of the East". The elevation here ranges from 600 to 4,000 metres above sea level. For perspective, Mount Kinabalu in Malaysia is 4,095 metres high.
Trashigang sits at the junction of the East-West Highway between Samdrup Jongkhar and Assam in India, which played a part in the cross-country barter between India and Tibet back in the day. Today, it is one of the principal markets of the Brokpas, a semi-nomadic people from Merak and Sakteng villages who speak their own dialects and practice distinct cultures.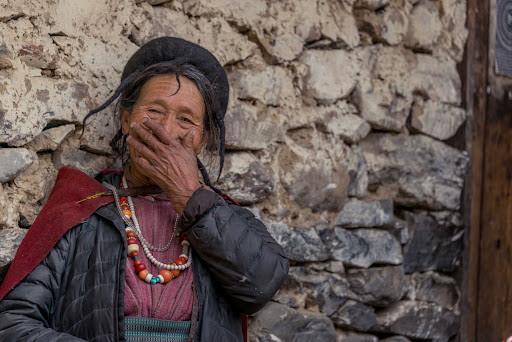 Attractions in Trashigang include:
Khaling National Handloom Centre

Radhi Village

Khardung Anim Dratshang

Rangjung Woesel Choeling Monastery

Gom Kora

Merak Village
You can also do a Merak-Sakteng Trek to explore the charming Eastern Bhutan.
Trashiyangtse consists of stretches of subtropical alpine forests and houses some of the country's most precious protected areas. It is the perfect place for nature lovers. Trashiyangtse is home to Ludlow's Bhutan swallowtail, the national butterfly of Bhutan, which is considered by butterfly enthusiasts to be the holy grail of butterflies. You'll also find other animals here, like the red panda, barking deer, Himalayan black bears, leopards, and tigers. 
More excitingly, you can access Sakteng Wildlife Sanctuary here, where you may hunt for the mystical yetis in Bigfoot Valley!
Places to check out in Trashiyangtse are:
Bumdeling Wildlife Sanctuary

Chorten Kora

Trashiyangtse Institute of Zorig Chusum

Omba Ney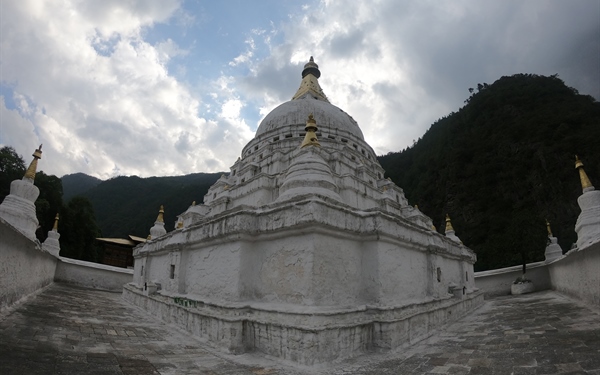 4. Mongar
In Mongar, you'll find deep gorges, thick fir forests, and green pastures. Not to mention steep slopes and rolling hills. Passing travellers will also have the chance to enjoy the pretty bloom of rhododendrons, a woody plant that signals the arrival of spring as it blooms during late winter to early summer. There are more than 1,000 species of rhododendrons in Mongar, collected from all over the world.
Places to visit in Mongar are:
Korila Pass

Drametse Lhakhang

Mongar Dzong

Kilikhar Shedra

Aja Ney
5. Lhuentse
Three hours away from Mongar lies Lhuentse, one of the most isolated areas in Bhutan. Lhuentse has only a few proper roads and one petrol station. It is the ancestral home of the monarchs.
Recently, Lhuentse unveiled a progressive new policy called One Child, Seven Skills, where each child is groomed in seven different skills.
Check out the following places in Lhuentse:
Takila Guru Statue

Pottery Farm at Gangzur Village

Khoma Village

Dungkar Nagtshang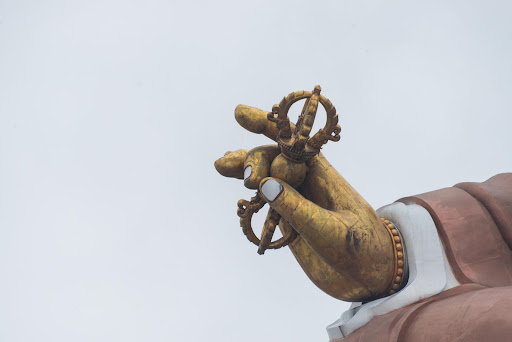 6. Pemagatshel
The name Pemagatshel can be directly translated as "Lotus Garden of Happiness". Pemagatshel is famous for its artists, weavers, and religious traditions. One popular folk song from this district is Ausa, sung on special occasions like the departure of loved ones.
Furthermore, Pemagatshel is famous for tsatsi buram, a local sweet made from the abundant supply of sugarcane in the area. 
Unfortunately, the Pemagatshel district is currently under development for tourism. Hopefully, they will welcome visitors very soon.
Until then, the rest of eastern Bhutan is enough. 
And aren't we all just waiting for the quarantine-free entry announcement so that we can start booking our tours to Bhutan again?
Travel guide to Bhutan
For more information about travelling to Bhutan, you may consider purchasing a copy of Bhutan Travelog on Amazon or Bhutan Natural.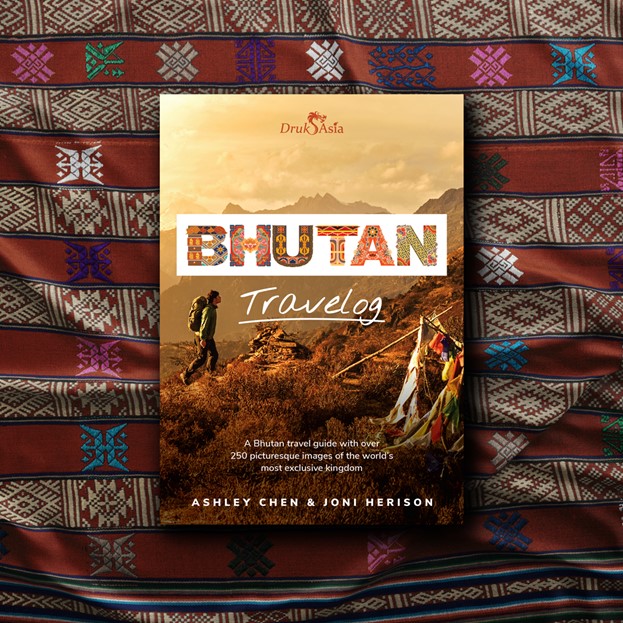 ---
---