Bhutan appoints interim government ahead of national election
King Jigme Khesar Namgyel Wangchuck appointed a nine-member interim government on 1st Nov, Wednesday to oversee the Himalayan nation's parliamentary election, to be held within three months, a palace statement said.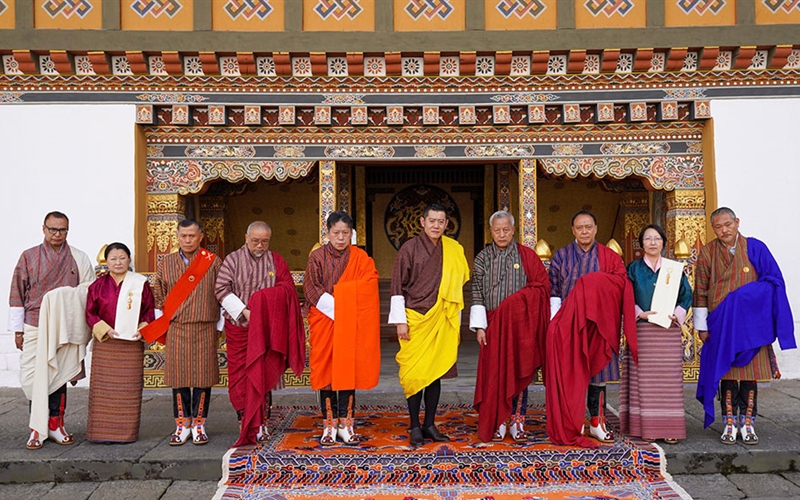 The free vote will be the fourth to be held since democracy was established in 2008 in Bhutan, a country of fewer than 800,000 people nestled between China and India.
The interim government will be headed by Chief Justice Chogyal Dago Rigdzin and "enable the election commission to hold free and fair elections", a statement posted on King Jigme Khesar Namgyel Wangchuck's official Facebook page said.
Earlier in the day, outgoing Prime Minister Lotay Tshering, who heads the governing Druk Nyamrup Tshogpa party, held a final meeting of his cabinet and said his government had completed its five-year term successfully "without any fear or favour".
Bhutan dissolved its 47-member National Assembly - the lower house of parliament - this week at the end of its five-year term.
Analysts said the election commission will fix the dates for voting, in which five parties are expected to compete, and a new government is expected to be in place within 90 days.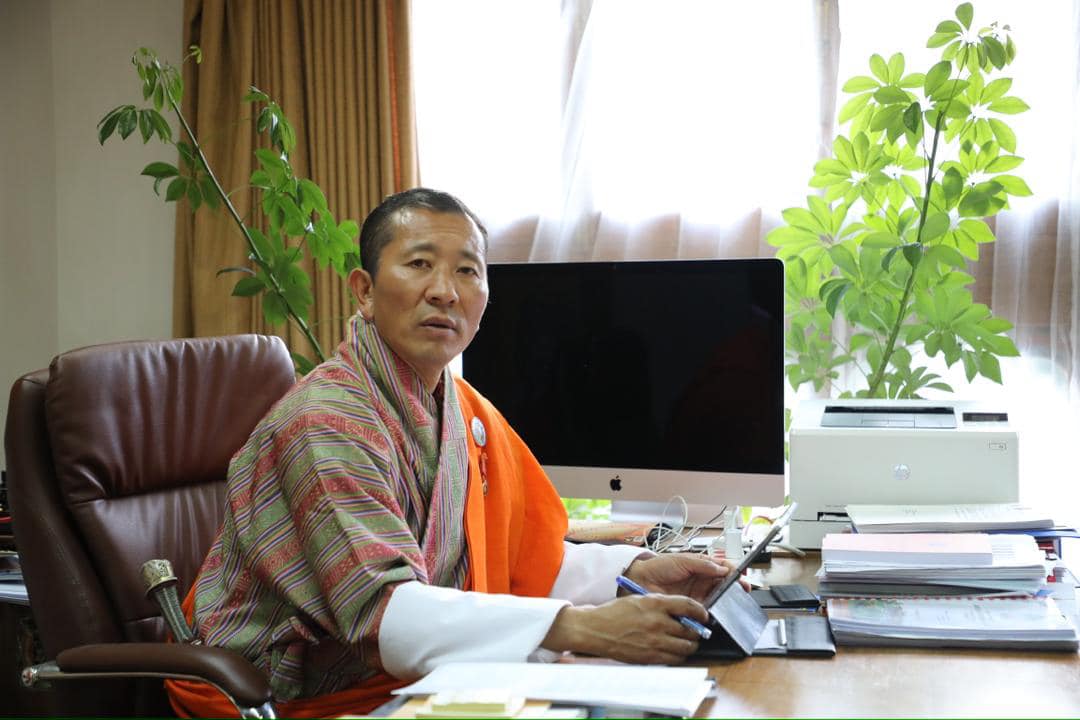 Outgoing Prime Minister Dr Lotay Tshering also penned his last post on the Prime Minister Office's FB page:
Dear friends,
We couldn't have asked for a better day than the auspicious Coronation of His Majesty The King to celebrate the completion of a special chapter in our lives and in our country's journey.
My Cabinet colleagues and I bow down to His Majesty with prayers for long life and fulfillment of all the royal aspirations, as we humbly take leave from office today. And with this, I seek one more opportunity to write to you on the platform that dearly chronicled our journey together over the five years.
From figuring out my way to the Prime Minister's Office during the initial days, to stepping out rich in fond memories, immeasurable learning, new friends and a great sense of fulfillment, you have been a part of this wonderful chapter. I thank you all.
As much as it was an exciting episode entailing a detailed anatomy of everything about our precious country, it was also a physiological insight. I exit as a better person today.
In scanning, treating and nurturing the health of our country, I have always looked towards His Majesty, to make every hour count.
Every now and then, I would ask myself if I was doing justice to the chair I sit on. It is a place that requires paramount resilience and magnanimous judgement. And I am grateful for all the blessings and guidance my colleagues in the government, and I received.
As you all know, we have fought the pandemic together, we have drawn lessons from it, and now we are seeking to rebuild our nation through transformed approaches and objectives, all under the leadership of His Majesty.
It is my personal gratification that I had the opportunity to serve our nation during the roughest patch in the recent history. It is very similar to the satisfaction I draw as a doctor from offering curative treatment to a patient who is suffering at the time.
We live in an exciting time. Numerous reiteration that the pandemic must be used as reset button is happening in real. All transformations will spawn dust of confusion, uncertainty and concern. But we have now crossed the shore and reached a point where the dust is settling down.
With major reforms complementing significant initiatives, our real hope of the 21st Century Bhutan is here. When we look back to this point in time, that is when the curve would have started to look up, the inflection point.
This is not the time to take stock of conventional success stories. A new era of change in great expanse has begun. That is the bigger reason to rejoice.
Moving on, the soil is tilled and manured. The ground is fertile and seeds of progression are sown. Now, we all have the sacred responsibility to work hard and nurture it. We have to maintain conducive environment for fruiting.
Talking about ingredients, it is rare for special qualities of compassion, foresight, intellectual ability, competence and authority to converge in one person. All these and more are present in His Majesty and we are utterly fortunate. Therefore, Bhutan will never go wrong.
It is also a matter of pride that every Bhutanese has the best of intentions for our much cherished and prized country. On my part, I will continue to push myself to give, more than I receive. But for now, I have gained so much of your love, kindness, consideration and support all along. Therefore, I have so much more to do, in order to return the gesture to each one of you.
Which is why this is not an end but the beginning- the start of a story filled with realisation of dreams- of reaping the fruits of peace and prosperity of Bhutan.
Wishing you good health and happiness, always!
Dr Lotay Tshering
---
---