Bhutan revises its tourism policy to redefine High Value Low Volume tourism
Visitors to Bhutan will now have to pay more than triple the previous Sustainable Development Fees (SDF).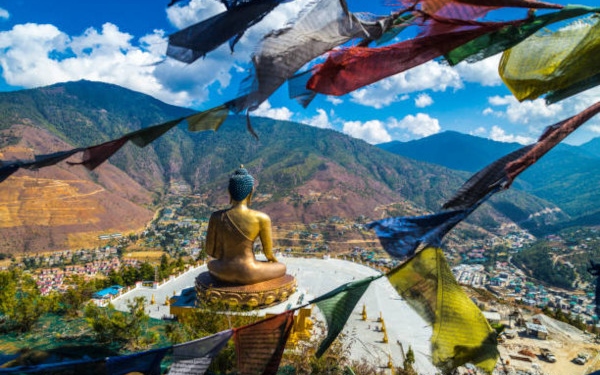 The sustainable development fee (SDF) for visitors to Bhutan has been raised from 65 USD to 200 USD per night. Similarly, the minimum daily package rate (MDPR) has been removed.
Previously, visitors to Bhutan paid 200-290 USD per night, where 65 USD went to the government and the remainder was used for lodging, transportation, and guides. 
The implementation of the new rates will surely reduce the number of international tourists to Bhutan (regional tourists from India pay a different rate). 
The new policy has stirred up some curiosity and displeasure outside of Bhutan. To get a better understanding of the motivations behind the move, Daily Bhutan reached out to the Director General of Tourism Council Bhutan (TCB), Dorji Dhradhul for a chat.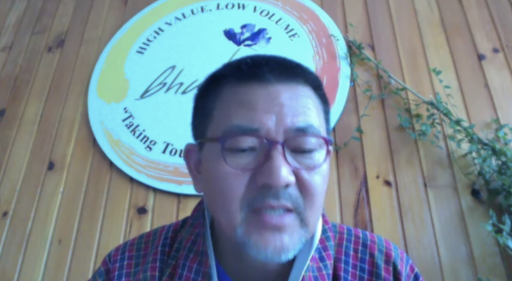 The conversation was enlightening. Mr Dorji shared with us that Bhutan is going through a transformation. It's long overdue, and COVID-19 has given them the opportunity to reset. 11 aspects of the country's activities are being reviewed, and tourism is just one of them. 
When it comes to tourism, Bhutan realised that they have opened their doors too wide, so they decided to close it a little. 
"The policy has been the same since the 70s — high value, low volume. We don't want tourists beyond our capacity, and the numbers were manageable over the years."
"But there was a big jump within the past decade. In 2019, we had 315k tourists, nearly double of what we had in 2011. This has asserted pressure on Bhutan as we have a limited number of hotels, roads, and infrastructure."
"It got to a point where overseas tour agencies voiced that they will not be bringing more tourists, as Bhutan is no longer the high-end destination it once was," Mr Dorji expressed.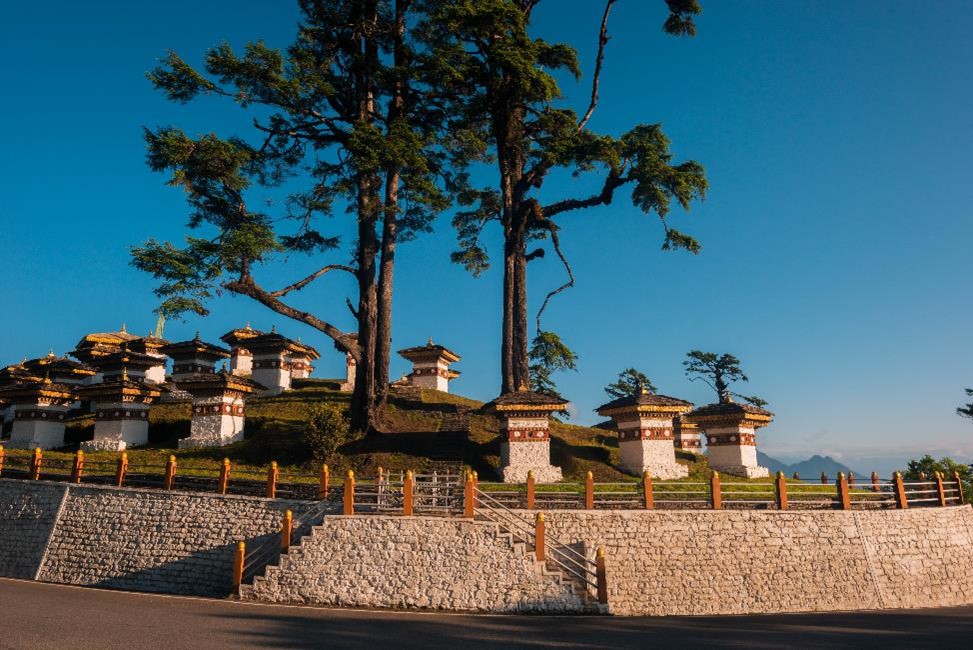 Within that decade, there was an explosion of cheap hotels and homestays. Loans were easy to obtain and laws were lax. The industry became a low-hanging fruit. Anybody with no opportunity in other sectors could just get a tourist licence and become an operator. There are currently 3,500 registered tour operators and counting, and more than 4,000 registered guides. There is an oversupply of guides and operators. 
Corruption reared its ugly head too, with agents undercutting prices, operators trying to circumvent regulations, and various parties evading taxes. 
Mass tourism has sidelined the Bhutanese communities, damaged the environment, and hijacked the local culture. Monasteries became crowded, disrupting the activities of the spiritual seekers. Worse still, loud music and unruly behaviour became commonplace at religious sites.
Now, where grocery stores used to sit are souvenir shops and cafes. The path to Chimi Lhakhang spots stalls with more gimmicks than handicrafts. Vehicles and tourists flood Dochula, a nuisance to the pilgrims trying to perform their prayers. Taktsang (Tiger's Nest) was meant to facilitate a spiritual journey but is now full of rushing ponies, loud music, and cheap artefacts.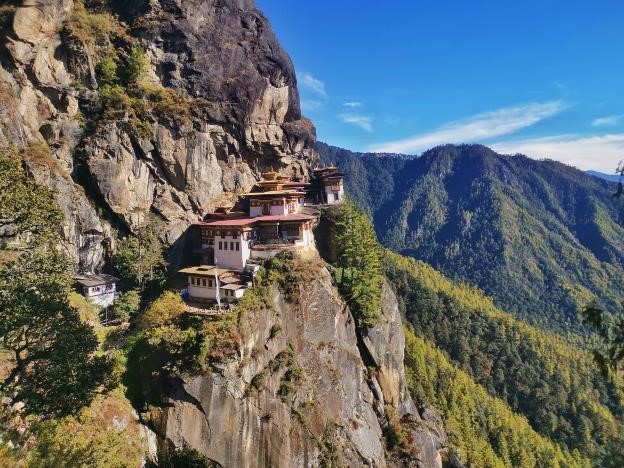 Bhutanese are welcoming in nature and are comfortable with visitors. But with mass tourism, they started to feel overwhelmed. For instance, the crowding of temples. Bhutanese are religious people with many rituals to perform, many of which are to be done on a particular day. Very often, when they arrive at the site, they discover a crowd of tourists. 
With mass tourism, both the visitors and hosts become the losers
"We want our tourists to have an exclusive experience. As of 2019, we have not been able to do this. It's high time we returned to our original intentions," continued Mr Dorji. 
For too long, Bhutan's tourism sector has privatised profits but socialised losses. A small majority has benefited from the tourism sector while the farmers, who comprise over 50% of the Bhutanese population, receive close to no advantages. 
Meanwhile, Bhutan has a growing carbon footprint from tourism, despite being the only carbon-negative country in the world. This is a worrying trend.
"The priority is for Bhutan to preserve its culture and way of life. If we have to sacrifice tourism, so be it."
"Tourism is like minerals, to be protected for the future generation. The present generation might have to make sacrifices and lose some of our business in the short term, but in the long run, we all benefit," Mr Dorji said with certainty.
The current goal is simple: to return to the 'high value, low volume' principle the country started with. The country knows what needs to happen.
First, they must identify the roles of key tourism stakeholders, streamline the government taxes, and establish pricing that prevents mass tourism. 
Right now, what Bhutan has to do is manage the quality of the travel experience so that both visitors and hosts can reap maximum benefits, a feat the Bhutanese government hopes to achieve with the revised SDF.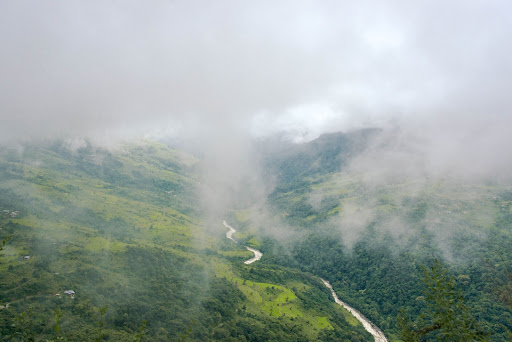 In addition to the increased SDF, tourists are now required to pay an entrance fee when visiting various national monuments or sacred sites.
Visitors entering various national monuments and sacred sites are subjected to an entrance fees. Effective July 12, 2022, below are the sacred sites and entrance fees that visitors required to pay:
Taktsang Monastery: Nu. 2000 (~USD 25)
Tashichho Dzong: Nu. 1000 (~USD12.50)
Thimphu Memorial chorten: Nu. 1000 (~USD12.50)
Changangkha Lhakhang: Nu. 1000 (~USD12.50)
Kyichu Lhakhang: Nu. 1000 (~USD12.50)
Rinpung Dzong: Nu. 1000 (~USD12.50)
Punakha Dzong: Nu. 1000 (~USD12.50)
Chimi Lhakhang (Fertility Temple): Nu. 1000 (~USD12.50)
From September 23, 2022, visitors are required to pay entrance fees for 8 other monuments and sacred sites.
Jambay Lhakhang, Bumthang: Nu. 1000 (~USD12.50)
Jantsa Dumtseg Lhakhang, Paro: Nu. 1000 (~USD12.50)
Dobji Dzong, Paro: Nu. 1000 (~USD12.50)
Rinchending Goenpa, Phuentsholing: Nu. 1000 (~USD12.50)
Buddha Dordenma, Thimphu: Nu. 1000 (~USD12.50)
Simtokha Dzong, Thimphu: Nu. 1000 (~USD12.50)
Trongsa Dzong: Nu. 1000 (~USD12.50)
Palden Tashi Choling Shedra, Phuntsholing: Nu. 1000 (~USD12.50)
In order to prevent overcrowding, these monuments and sacred sites will only be opened to the locals on six auspicious dates in the Bhutanese calendar:
5th of the 1st month (Chotrul Duchen)
10th day of the 3rd month (Zhabdrung Kuchoe)
15th day of the 4th month (Saga Dawa Duchen/ Lord Buddha Parinirvana)
4th day of the 6th month (Chokor Duchen/ first sermon of Lord Buddha)
22nd day of the 9th month (Lha Bab Duchen/Descending day of Lord Buddha)
10th day of the 5th month (Birth anniversary of Guru Rinpoche)
---
---