Check out Drunken Yeti Bar for the best cocktails in Thimphu
Named after a mythical Himalayan creature and perched on top of a distinct and unique 3-storied building in Thimphu, lies a unique bar that has been making quite the splash in the bar scene.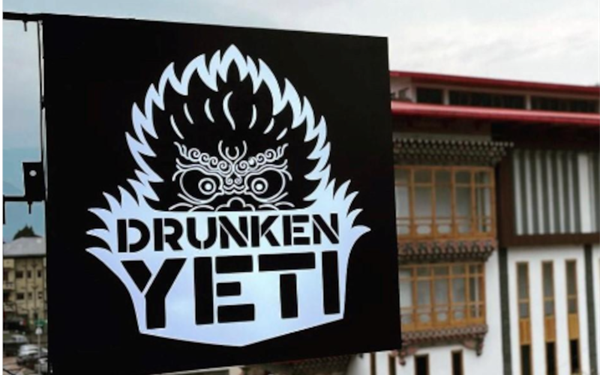 The Drunken Yeti is among the numerous bars and eateries that have popped up throughout the valley through a frenzied wave of entrepreneurial endeavours by people whose livelihoods have been affected by COVID-19. 
Drunken Yeti Bar is owned and managed by two partners, Sonam "Boda" Younten and Namgay "Nala" Phuntsho. Before Bhutan shut down and tourism came to a standstill, Boda and Nala both worked at travel agencies. After the country went into containment mode, they both pooled their resources and their minds together to come up with a cocktail bar, and within the span of a year, they started one of the most popular bars in Thimphu.
The space can accommodate up to 30 patrons at a time. You will find yourself literally rubbing shoulders with others during busy hours as you make your way toward the bar counter. The interior has been designed with local blue pine wood, and all the furniture and bar countertop with walnut wood. At times, one gets a sense of drinking in a warm and cosy log cabin with a homely design.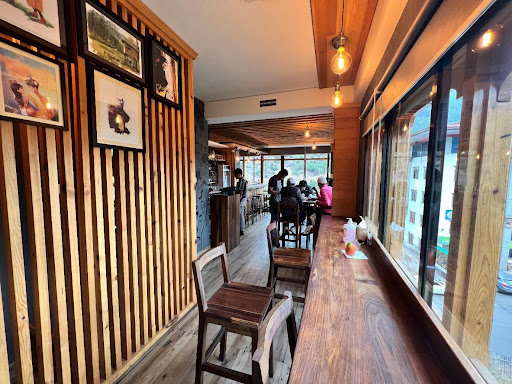 The Drunken Yeti interior
Their drink menu boasts a variety of cocktails, a generous list for a small establishment. Starting from Mint Julep, Moscow mule, Whisky sour, a refreshing Tom Collins for those balmy summer nights, and the list goes on. However, one drink stands above the rest, their flagship cocktail ⁠— the signature drink of the Drunken Yeti ⁠— "The Yeti". Served in a sizeable vessel that immediately reminds one of a flower-vase; the concoction consists of gin, tequila, rum, vodka, Cointreau, saffron-infused ara (local rice wine), soju, lime juice, simple syrup, blue curacao, grape juice and fizzy sprite. All that fruity sweetness and fizz mask the potent mix of spirits perfectly, and it goes down easy, a bit too easily. The result is a colourful drink that is surprisingly refreshing, sweet and deceptively smooth. As it is one of their most popular drinks on the menu, you won't be surprised to see a line of colourful Yetis lining the countertop on a busy Friday night. 
It is also not uncommon to feel an immediate buzz after a few sips, so any plans of operating heavy machinery or driving should be put on hold should you ever order the Yeti.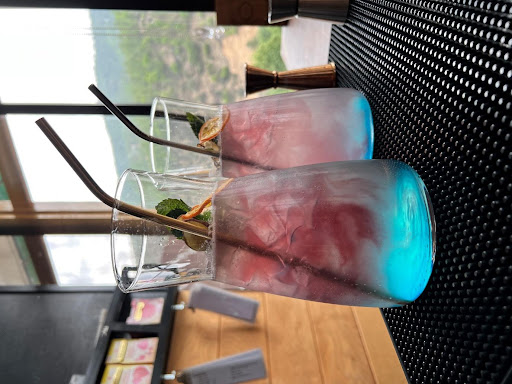 The Yeti cocktail
For those who feel the need to sip on your refreshing cocktails quietly and ponder on the meaning of life in the privacy of your own house, or if you are just socially anxious, the Drunken Yeti offers cocktails on the go. All your favourite drinks are bottled and ready to go, although it would be a shame if you didn't drink at the establishment and enjoy their bar bites. 
Their food menu offers crunchy chicken popcorn, chicken bao, tofu bao, a hearty Mongolian beef bowl and the locals favourite ⁠— ema datsi sandwich. The sandwich is basically Bhutan's favourite chilli cheese dish served between two toasted slices of bread. The lightly toasted bread hides a spicy and savoury cheesy goodness within its soft crunch that is a delight to the tongue. Pair the sandwich with a refreshing Pina Colada to tone down the heat or spice up your night and order their Bloody Mary for a tasty fiery combo that will set fire to the senses.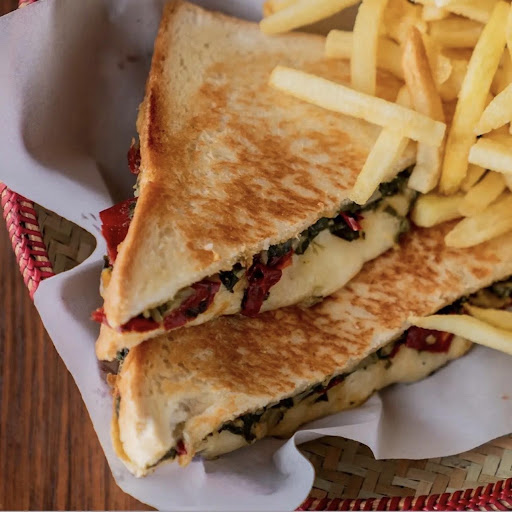 Ema datsi sandwich
Whether you are a regular or a newcomer, the Drunken Yeti is the place to be for the best cocktails in town. The Drunken Yeti is open every day except Tuesdays from 4:00 PM to 11:00 PM. 
The bar has not only become a part of the local nightlife in Thimphu, but it has also become a reminder of perseverance and adaptation to face sudden upheavals in life and absolutely own them. So, Cheers to both Nala and Boda for deciding to make Whisky sours when life decided to hand them lemons.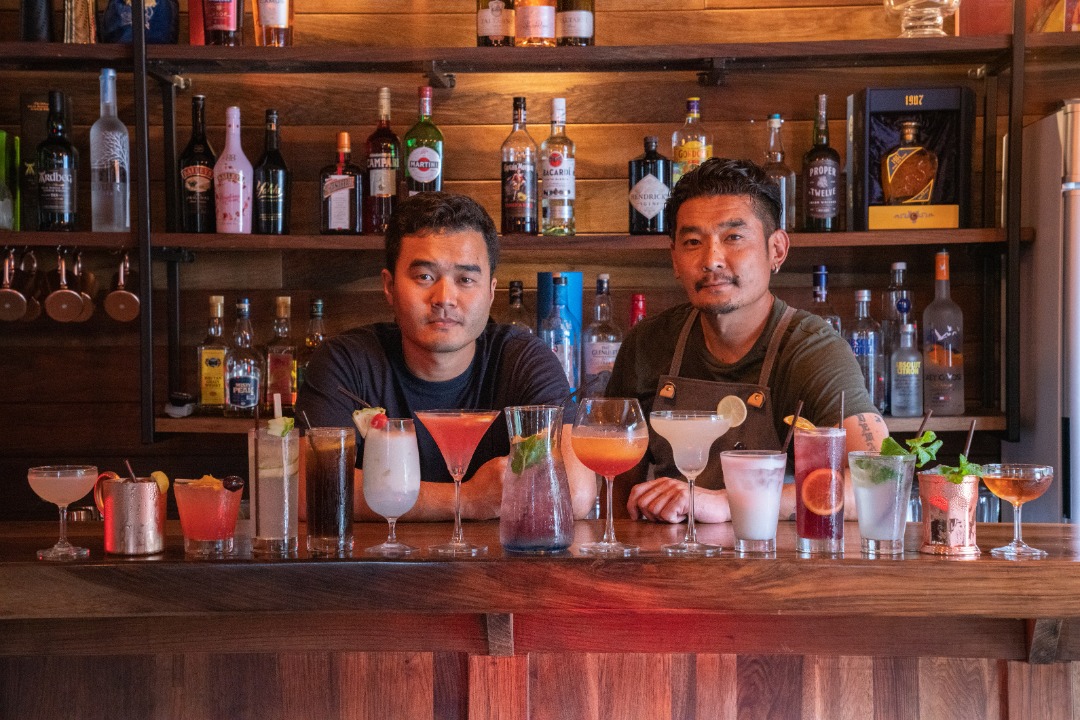 Nala and Boda, founders of Drunken Yeti Bar.
---
---