How to make your own Bhutanese suja (butter tea) at home
All you need are 5 simple ingredients and 10 minutes of your time.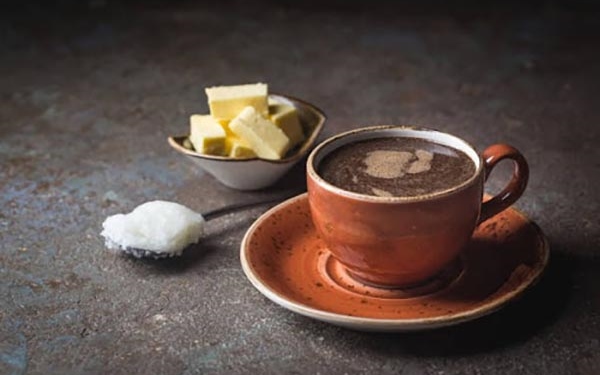 What is suja?
Suja is Bhutanese butter tea, loved for its savoury and creamy nature. The butter in suja gives it a salty taste, setting it apart from the typical sweet Indian tea. Some people think that suja is the inspiration behind the Bulletproof coffee, a high-calorie coffee drink whose main ingredients are coffee beans and butter. 
Suja likely originated from Tibet, which has a history of tea that dates back to the 7th century, during the Tang Dynasty in China. However, it was only during the 13th century that tea became popular in Tibet. 
Legend has it that a princess from China married the king of Tibet, paving the way for trade routes between China and Tibet, also leading to the import of tea to Tibet. 
Subsequently, the tea evolved into the suja we know and love today, thanks to the cold weather in Bhutan and the Bhutanese love for dairy products. Bhutan is cold, especially during winter in the mountainous area, so the butter in suja keeps them warm.
Present-day, the Bhutanese think of suja as their go-to drink, serving it at weddings and Losar (Bhutanese new year).
If you have tried suja before and loved it, or are curious to have a taste, here is some good news! You can now make your own suja at home. It's easy and takes no more than 10 minutes of your time.
The ingredients to make suja
The following recipe serves 2 people.
1 ½ tbsp of tea leaves*

¼ cup of milk

2 cubes of unsalted butter

2 ½ cups of water

½ tbsp salt
*The Bhutanese use Jarhi tea for suja. But when overseas where Jarhi leaves are not easily available, suja can be made with any black tea such as Lipton tea, earl grey tea, or even pu-erh tea.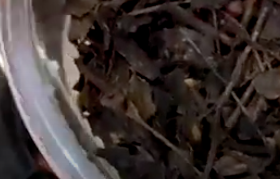 Jarhi tea
Easy steps to make your own suja
Step 1: Bring water to a boil. When the water starts boiling, lower the flame.
Step 2: Add tea leaves to the boiling water, then let it simmer for a few minutes. Afterwards, remove the tea leaves. You can do this with a strainer. At this point, the tea should be dark brown in colour.
Step 3: Add milk.
Step 4: Add butter.
Step 5: Add salt to taste.
Step 6: Churn the tea. 
Step 7: Tada. Enjoy your tea!
The benefits of suja
Suja isn't just a treat to the taste buds, there are health benefits too.
The salt in suja moisturises your skin by retaining moisture, giving it a healthy glow. The drink also helps with digestion by reducing the acidity level in your stomach.
Furthermore, the calories increase energy level, which is also a reason it is well-loved among the Bhutanese, especially those in the mountainous areas who work long, hard hours on difficult terrain. 
Moreover, suja is rich in antioxidants which helps to combat the free radicals in your body. It prevents the deposition of plague and other bacteria in the brain too, hence improving brain health. 
Other benefits of suja include reducing altitude sickness and its anti-diabetic properties.
The downside of suja
Unfortunately, there are also disadvantages to consuming suja. 
For one, the butter in suja may lead to high cholesterol in your body that causes cardiovascular problems.
Also, excessive salt in your suja may lead to high blood pressure. Therefore, it is recommended that you add salt to taste.
With these in mind, it is advisable to drink not more than 2-3 cups of suja a day, or less if you are suffering from severe cardiovascular or blood-pressure related ailments.
Women who are pregnant or breastfeeding should be cautious because of the high caffeine content too.
If you enjoyed making your own suja, why not try cooking your own ema datshi too? While suja is the must-try drink when you visit Bhutan, ema datshi is the must-try food. "Ema" means chilli, while "datshi" means cheese. 
Ema datshi is a stew that consists of chilli and cheese. It is spicy, it is fiery, and it is a treat to your taste buds. There are other versions of the dish as well, like kewa datshi (potato cheese) and shamu datshi (mushroom cheese).
Learn to make your own ema datshi here: How to make your own ema datshi in 10 minutes
Otherwise, read about other popular drinks in Bhutan here: 6 popular beverages to enjoy in Bhutan.
---
---