Traditional Medicine Marks 50 Years Of Services In Bhutan
Bhutan's traditional medicine system was formally established on May 28, 1968.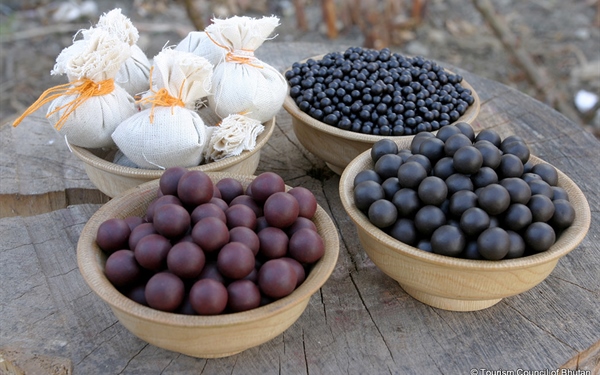 (Source: Little Bhutan.)
By Rinchen Zangmo | Kuensel
To mark 50 years of traditional medicine services in Bhutan, the department of traditional medicine formally launched in-patient services for five eliminative therapies (Lay-Nga) on June 2.
The Health Minister Tandin Wangchuk said that the traditional medicine system was formally established on May 28, 1968.
"Traditional medicine services have come a long way. It was started with a dispensary at Dechencholing and today we have 65 traditional medicine units along with modern medicine services."
Combining the merits of international and traditional medicine to meet the needs of Bhutanese
He said that in order to provide better medical services, international and traditional medicine needs collaboration.
"Today, both traditional services and international medicine services are available across 20 dzongkhags. Currently, there are 46 doctors and 93 menpas providing services in the country."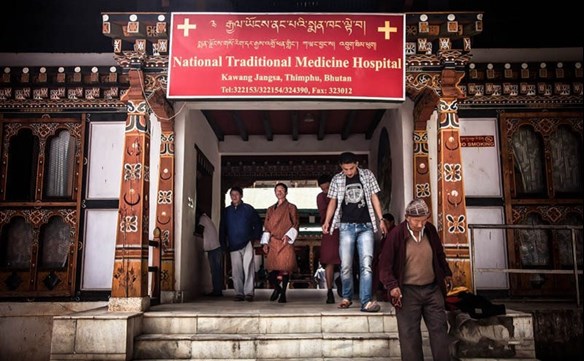 Source: Avada travel
The Medical Superintendent of the Department of Traditional Medicine (DTM), Drungtsho Karma Gaylek said that there has been a growing demand for traditional medicine services.
 "People across the country come here seeking traditional medicines and methods," he said.
"These are important for cleansing the body. It includes the cleansing of nasal cavity and respiratory cavity among others," he added.
In-patient services and the ailments it can treat
According to health officials, the in-patient service started informally about a month ago.
"Currently, in-patient service can occupy 10 people. Already, about 20 people have availed the service as in-patients."
It treats diabetes, hypertension, joint pain, back ache, sinusitis, and stomach ache among other chronic diseases.
Meditation and physical exercises were also launched as part of the spiritual healing programme
As part of the spiritual healing programme, services of meditation (Zhiney) and physical exercise (Luejong) were also launched to prevent diseases and to promote general health and well-being.
KGUMSB's faculty of traditional medicine has trained two drungtshos and seven menpas for zhiney and luejong services.
A standard guideline on zhiney and luenjong has also been developed to ensure standard practices and services. Moreover, a standard operating procedure was launched for acupuncture services.
The Drungtsho Karma Gaylek said that zhiney is not only about physical being.
"It is also about the mental health and has two components – to cleanse the mind and to exercise the nervous systems."
Till date, more than 70,000 people have sought traditional medicine for various ailments in 2016 and 2017.
This article first appeared in Kuensel and has been edited for the Daily Bhutan.
---