Bhutanese can now enter Singapore quarantine-free from Apr 1
Looking forward to taking a break from Bhutan? Here's some good news for you.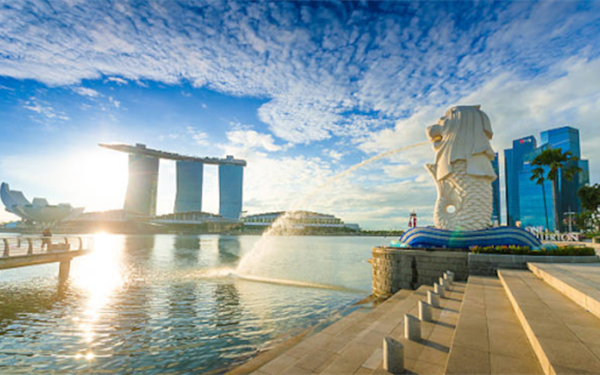 From April 1, all fully vaccinated Bhutanese travellers and children aged 12 and below can now enter Singapore with just a travel insurance and a pre-departure COVID-19 test within two days before departure. PCR, professionally-administered ART, or ART supervised by licensed Singapore providers (including remotely supervised) are accepted.
The new border policies for Singapore is close to travel experience pre-pandemic. Under Singapore's new Vaccinated Travel Framework (VTF) that replaces its previous Vaccinated Travel Lane Scheme (VTL), travellers from all countries and regions (except those from Restricted Category) are allowed to enter Singapore quarantine-free. Currently, there is no country in the Restricted Category. Travellers are also no longer required to take any COVID-19 tests upon arrival in Singapore.
"We will continue to monitor the local and global Covid-19 situations and consider removing the pre-departure test requirement in the coming weeks," said MOH Singapore.
How to show vaccination proof?
Travellers will be able to show all vaccination certificates regardless of place of issuance as proof of vaccination. Both digital or physical certificate are accepted as long as it's in English or accompanied by an English translation. Children aged 12 years and below are exempted from the vaccination requirement, in line with domestic measures.
COVID-19 Travel Insurance
All short-term visitors will need to have travel insurance for their COVID-19-related medical treatment and hospitalisation costs in Singapore, with a minimum coverage of S$30,000 (based on COVID-19 bill sizes at private hospitals). This is a requirement regardless of the traveller's vaccination or recovery status, as there is still a risk that these travellers can get a COVID-19 infection and require medical attention.​
The travel insurance will help with the costs of their medical treatment in Singapore. Please ensure sufficient coverage as travellers will have to pay for their own treatment costs beyond their insurance coverage.​
Visitors should purchase such travel insurance prior to travelling to Singapore, either from Singapore-based or overseas insurers.​
You can purchase a travel insurance from HL Assurance Pte Ltd - ChangiAssure Covid Insurance or from the insurer in Bhutan.​
The travel insurance typically costs approximately 1800 nu or S$32.
​
All Short Term Visitors are required to prepare an electronic or physical copy of their insurance policy to bring with them to facilitate their entry into Singapore.
Singapore Arrival Card
The existing Singapore Arrival Card will also be simplified such that travellers will only need to submit their personal particulars, vaccination status and health declaration.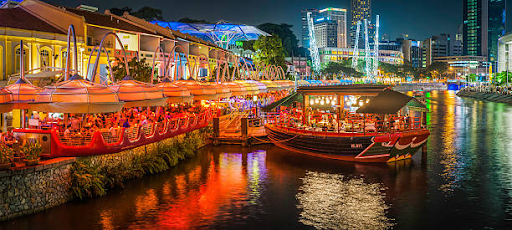 Regulations for non-vaccinated or partially vaccinated travellers 
Non-fully vaccinated long-term pass holders and short-term visitors aged 13 and above are generally not allowed to enter Singapore. But exemptions will be made for long-term pass holders medically ineligible for vaccines, long-term pass holders aged 13 to 17, and long-term pass holders and short-term visitors with other valid entry approvals. 
"This shift to the Vaccinated Travel Framework is a decisive step for Singapore and an important signal to the world – that Singapore has fully reopened its borders, that we are reconnecting with the world, and reclaiming Changi's status as an international aviation hub." Transport Minister S. Iswaran said at a press conference.
Singapore Prime Minister Lee Hsien Loong said that the move to reopen to vaccinated travellers will provide a much-needed boost to businesses, particularly the tourism sector. 
Singapore on a journey toward full reopening
Changi Airport Group chief executive Lee Seow Hiang said the airport is now preparing to welcome more travellers.
"The normalisation of airport protocols will also be welcomed by airport workers, who have been working tirelessly over the past two years to ensure a safe environment for travellers," he added. 
"We will continue to ensure that air travel is safe for our passengers, even as we begin to restore Changi's handling capacity."
The International Air Transport Association (Iata) regional vice-president for Asia-Pacific Philip Goh said the reopening will enable airlines to ramp up their services. He added that the removal of pre-departure testing in time to come will also boost the aviation sector's journey towards a full recovery.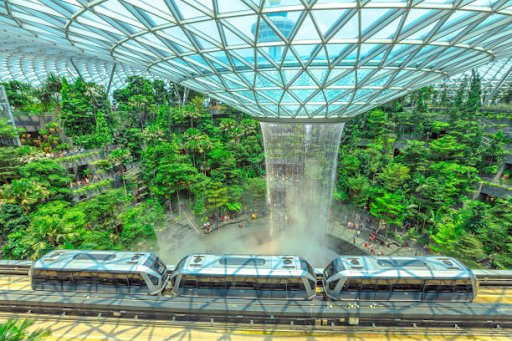 What are the current COVID-19 protocols in Singapore?
Singapore will start easing COVID-19 rules from March 29 as the Omicron wave subsides. 
People can now gather up to 10 people and have 10 visitors for households at any one time

Up to 10 vaccinated people can dine at F&B outlets

Sale, consumption of alcohol are now allowed after 10.30pm and live performances can resume

Masks are optional outdoors but encouraged in crowded area

Masks are mandatory indoors including malls, public transport, hawker centres

Large-scale social events can now resume with no more than 10 pax per table and 1m between tables 

75% of employees who work from home can return to offices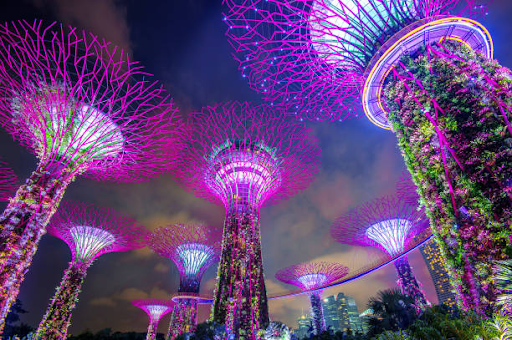 Do I need to quarantine when I return to Bhutan from Singapore?
As of March 24, all inbound travellers to Bhutan are required to undergo 14-day quarantine. However, from April 25, the quarantine period in Bhutan will be reduced to 5 days for fully vaccinated travellers.
Where can I book my flight tickets from Bhutan to Singapore?
Drukair offers direct flights from Bhutan to Singapore. You may check out www.drukair.com for their flight schedules.
Step-by-step guide on how to travel from Bhutan to Singapore (effective Apr 1, 2022)
1. Book your flight tickets from www.drukair.com. Currently, there are limited flights available from Paro Airport to Singapore.
2. Purchase a travel insurance with at least S$30,000 coverage for COVID-19 related charges.
3. Submit SG Arrival Card and e-health declaration via the official and free e-service on the Immigrations & Checkpoints Authority (ICA) website.
4. Get a Polymerase Chain Reaction (PCR) or professionally administered Antigen Rapid Test (ART) within two days prior to departure.
5. Download the local contact tracing app, TraceTogether, and register your profile.
6. Dust off your passport and enjoy your holidays in Singapore quarantine-free.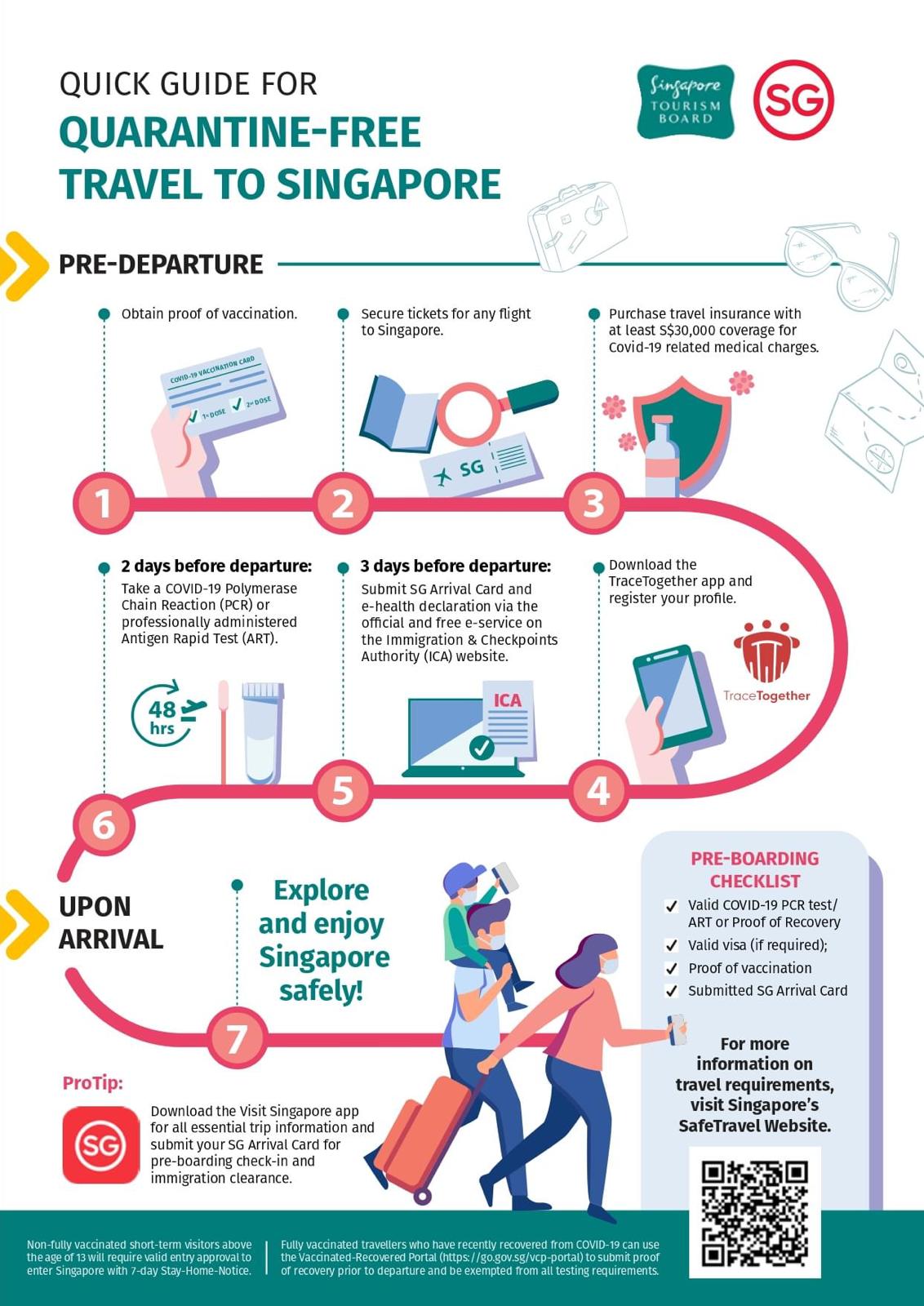 Are you ready to dust off your passport?
---
---