Bhutanese conservationist won prestigious Whitley Award 2020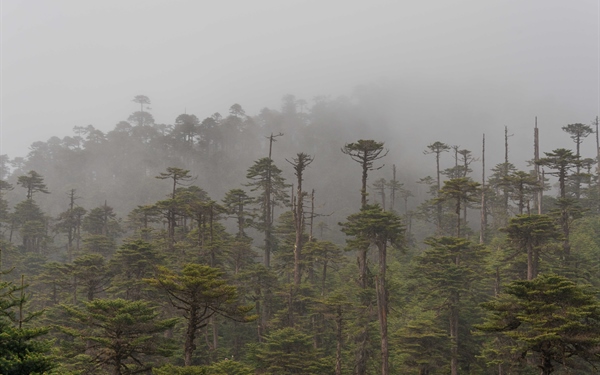 Bhutanese conservationist's mission to save Endangered alpine musk deer in trekkers' paradise.​
​
A wildlife biologist from Bhutan has won a prestigious Whitley Award for his lifelong work to preserve the rare alpine musk deer.​
​
Phuntsho Thinley is one of seven conservationists to be recognised this year for their urgent work to help the planet's wildlife, habitats and people.​
​
The 2020 Whitley Award winners were celebrated at a virtual event last night (Wednesday 2 December), hosted by charity Ambassadors Kate Humble and Tom Heap. It included the premiere of films narrated by Trustee Sir David Attenborough, and a special message from Patron HRH The Princess Royal.​
​
The Whitley Award is one of the world's leading prizes for wildlife conservation and is presented annually to inspiring individuals from across the Global South by UK-based charity the Whitley Fund for Nature (WFN).​
​
Wildlife has declined by an average of nearly 70% in the past 50 years, with one million species estimated to be on the brink of extinction. In October it was announced that world leaders failed to meet a single one of the UN's biodiversity targets. Against this backdrop, WFN supports positive grassroots action that has a global impact.​
​
Phuntsho works for the Royal Society for Protection of Nature (RSPN), the first and only wildlife conservation organisation in Bhutan. Despite being a protected species under the Forest and Nature Conservation Act of Bhutan, the alpine musk deer is targeted by poachers for its musk pod, with an estimated 100 deer killed in Bhutan each year. Only found in male deer, a musk pod is worth more than gold on the international black market for its perceived pharmaceutical properties.​
​
Situated three days' walk from the capital of Thimphu, Phuntsho's project is located in the vast Lingzhi Park Range - a trekkers' paradise with jaw-dropping scenery, lush forest cover, meadows and diverse fauna and flora. It is the only place in the world where the habitat of the Endangered Royal Bengal Tiger overlaps with that of the enigmatic snow leopard. About 700 people live in the area, mainly subsisting on yak raising and medicinal plant collection. The Alpine musk deer forms an important part of the food chain and its loss would have a catastrophic effect on the area's ecological balance.​
​
With just 16 park staff patrolling a massive 74,500 ha of park, there is an urgent need to scale up efforts and put boots on the ground. The £40,000 Whitley Award will allow Phuntsho and his team to increase anti-poaching patrols and monitoring, with a goal to reduce illegal incidents by 50% by training all park staff, as well as a quarter of residents living in the area.​
​
This approach is coupled with education activities to help local people understand and value the importance of musk deer, engaging them with conservation when their role as conservation partners has previously been underappreciated.​
​
Phuntsho said: "I am extremely humbled to have received this Award. From a young age, I have always felt the need to give back to nature. Bhutan has developed sound environmental policies which are globally acknowledged, and I intend to uphold this unique environmental stewardship and pass it on to future generations."​
​
WFN Founder Edward Whitley said: "Phuntsho is a great example of what we look for in a Whitley Award winner. Engaging people in conservation is central to his approach and his dedication to conservation is evident. We look forward to following him on his journey as he works to prevent local extinction of the alpine musk deer in Western Bhutan."​
​
​
COVID-19 has had a profound effect on all of the Whitley Award winners, both past and present. Many face delays to urgent projects, reduced income from livelihoods based on ecotourism, or an increase in harmful activities such as logging and poaching by people who are struggling to survive.​
​
This year's Whitley Gold Award honours Brazilian conservationist Patrícia Medici for her outstanding dedication to protecting South America's largest land mammal, the lowland tapir, using it as a flagship for largescale habitat preservation. Patrícia is a world expert in the science of tapir conservation and has dedicated her life to shedding light on this unusual looking, yet little-known species. Against a backdrop of political and environmental instability in Brazil, her work is more important than ever. The Whitley Gold Award enables the expansion of her work from the fire-stricken Cerrado grasslands to the embattled Amazon.
---
---