Brand Bhutan: Where Quality Meets Tradition in Every Product
The Ministry of Economic Affairs in Bhutan, which used to be called the Ministry of Trade & Industry, was established in 1967 and became a full-fledged Ministry in 1968 under King Jigme Dorji Wangchuck.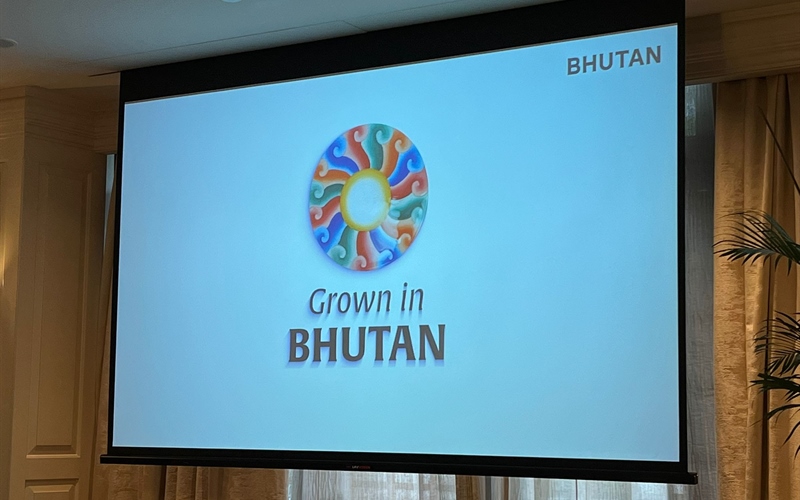 It got renamed as the Ministry of Industry, Commerce, and Employment (MoICE) on December 30, 2022, as part of reforms by the Royal Civil Service Commission.
This new ministry combines departments from three former ministries: Ministry of Economic Affairs, Ministry of Labour and Human Resources, and Ministry of Information and Communication. Its main job is to create a green and self-reliant economy with a focus on Gross National Happiness. They want to boost economic growth by diversifying the economy, strengthening exports, and creating a good environment for both public and private sector development.
Brand Bhutan Certification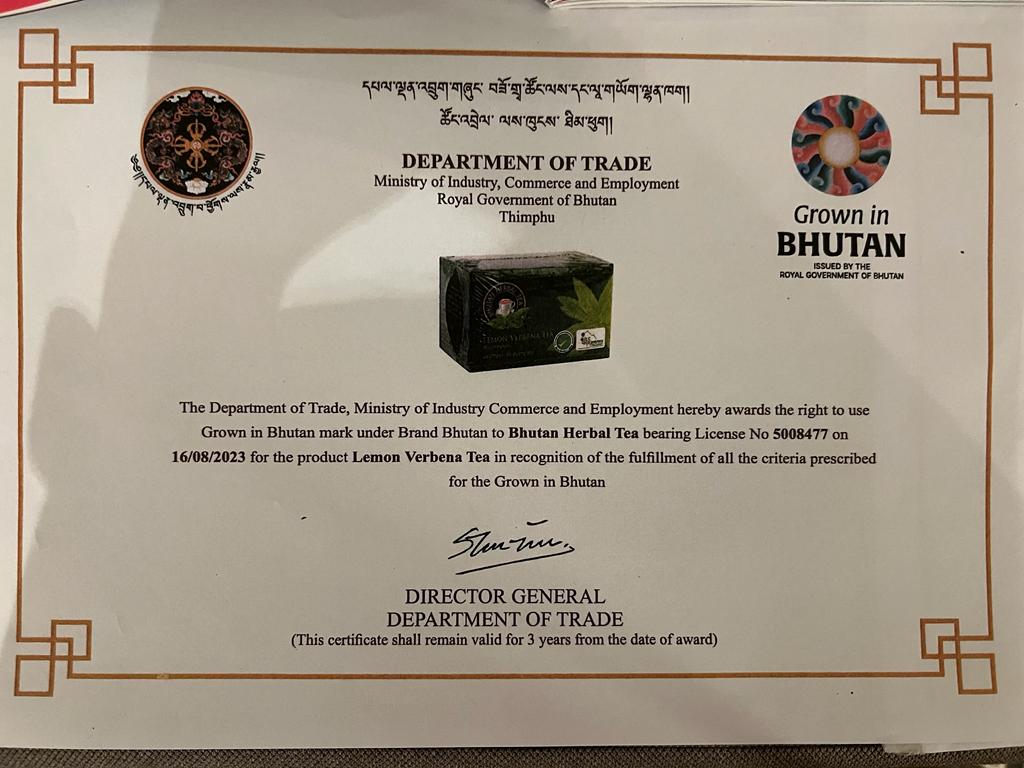 The Department of Trade, under the Ministry, works to grow the trade sector, make it more open and fair, and connect Bhutan to global trade. They also promote products with the "Made in Bhutan" and "Grown in Bhutan" labels, which represent high-quality goods made and grown in Bhutan with a focus on happiness and purity.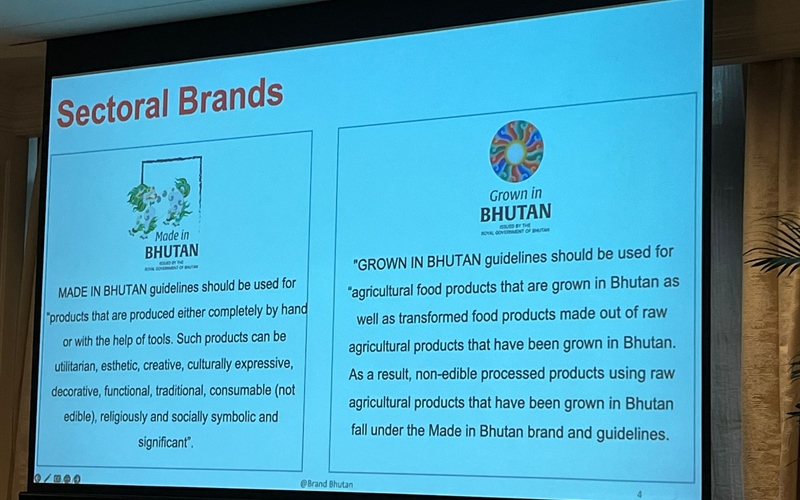 Right now, there are about a dozen products certified with the "Made in Bhutan" and "Grown in Bhutan" labels.
Some of the Brand Bhutan products that are certified include:
1. Bhutan Herbal Tea
2. Bhutanese Crafts
3. Bhutan Agro Industries Limited
4. Colours of Bhutan
5. Deki Natural Dyes
6. Green Pigment Arts
7. Himalayan Incense
8. Jinlab Agro Products
9. Kingdom Essences
10. Mineral Pigment Painting
11. Mountain Crafts
The "Grown in Bhutan" label symbolizes the untouched beauty of nature and the balanced approach that Bhutanese people take in farming and living. Its purpose is to motivate consumers to choose safe and natural agricultural and processed food items that originate from Bhutan.
Criteria for Brand Bhutan Certification
To qualify for certification, several conditions must be met: the use of ingredients sourced from Bhutan, adherence to minimum quality requirements, fair compensation for farmers, the adoption of environmentally friendly production methods (including eco-friendly processes, waste handling, and recyclable materials), and official licensing or registration as a legitimate entity.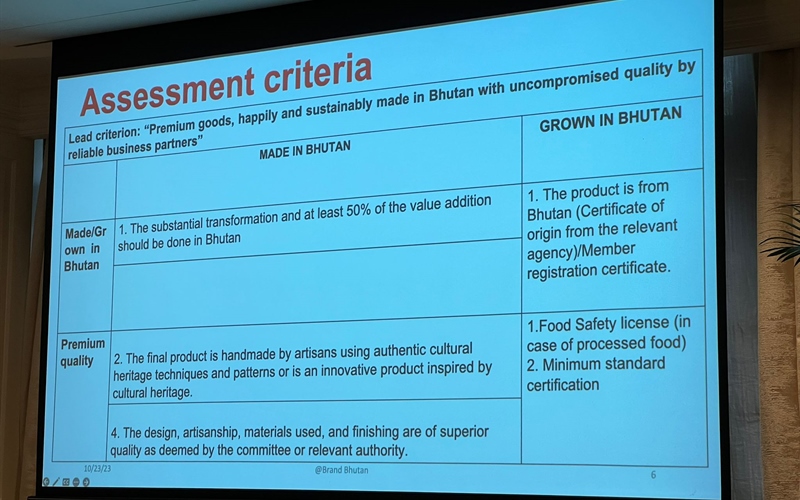 How to apply for Brand Bhutan?
Applicants need to fill up an application at the Bhutan Trade Portal to obtain the certification.
---
---