Celebrating Bhutan's Entrepreneurs: Sonam Pelden & Sonam Tshering Of Pelbar Soaps
This story is part of an exclusive feature by Yeewong Magazine in Dec 2018 on celebrating entrepreneurship in Bhutan.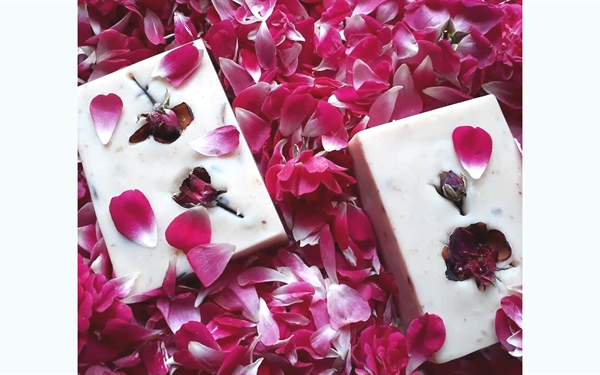 (Source: Facebook/PelBar Natural Soaps)
By Staff Reporter | Yeewong Magazine
When Sonam Pelden and Sonam Tshering first started making homemade soaps, they never dreamt that their business venture would get them invited to meet His Majesty The King.
Pelbar Soaps is the entrepreneurial pursuit of Sonam Tshering who also goes by the name Pelbar. He began making soap bars after picking up the art from Sonam Pelden, who continues to help him market his products.
Recalling their meeting with Their Majesties of Bhutan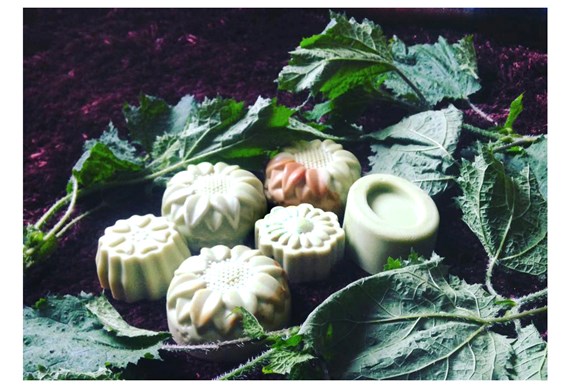 100% nettle soap with light lemongrass fragrance.
Photo: Facebook/PelBar Natural Soaps
"Imagine our nervous excitement from the day we received an Audience. It is still a vivid memory. We were inspired by Their Majesties' passion for sustainability, creativity and for bettering the lives of the Bhutanese," said Sonam Pelden.
The audience with His Majesty really impacted our work positively. Following the Audience, we were lucky to be featured on Yellow Bhutan (An archive containing links to documentaries, photographs and publications on Bhutan, its government, culture and people).
Photo: Facebook/PelBar Natural Soaps
"Since then, people started contacting us on social media, we have received many enquires and orders for our soap bars increased," Sonam Peldem revealed.
Ingredients used to make Pelbar Soaps
With a growing demand for organic products in Bhutan, Sonam Tshering said that he enjoyed experimenting with new ingredients every day.
Using a variety of raw materials such as coconut oil, palm oil, aloe vera, lavender oil, hemp, beeswax, Khempa (Himalayan mugwort), dandelion and turmeric, Pelbar Soaps has created an enticing assortment of intricately designed organic soaps.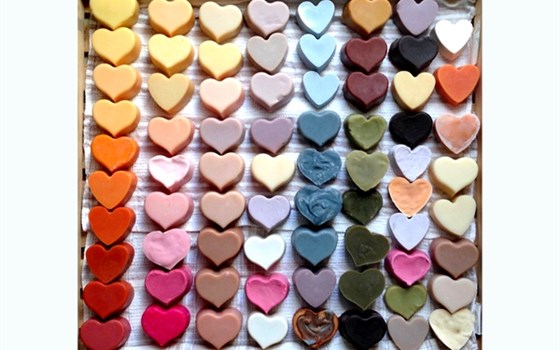 Photo: Facebook/PelBar Natural Soaps
In fact, the soap bars look so beautiful that you may not want to use them at all.
"There are many people who have encouraged me in my work, and I want to thank all of them," said Sonam Tshering.
This article first appeared in Yeewong Magazine and has been edited for Daily Bhutan.
---