Celebrating Bhutan's Entrepreneurs: Thinley Yangzom Of Bhutan Superfoods
This story is part of an exclusive feature by Yeewong Magazine in Dec 2018 on celebrating entrepreneurship in Bhutan.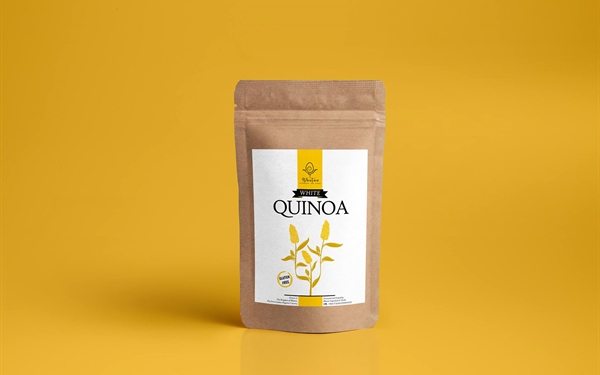 (Source: Facebook/Wangyel-Studio)
By Sonam Yangzo | Yeewong Magazine
Thinley Yangzom was inspired to start a business selling health food products after realising the amount of interest there was in organic superfoods, especially among the tourists she interacted with at her mother's farmhouse.
"I meet a lot of farmers and although they are interested in growing new crops and vegetables, they keep saying that there's no market for it."
What sparked Thinley Yangzom's interest in selling superfoods?
Thinley's aunt in Haa started growing quinoa but she claimed that there are not many vendors who can sell the products, as it is not a traditional staple food which the Bhutanese consume regularly.
This led Thinley to think, "why can't I start selling these kind of superfoods?" Thus, her entrepreneurial journey began.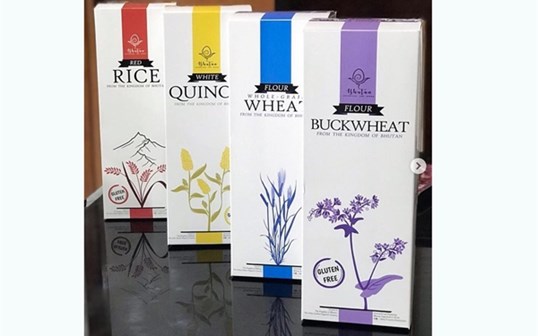 Photo: Instagram/bhutansuperfoodand
Thinley describes her business venture as a social enterprise as her initiative stems from her desire to help farmers to find markets for their crops.
Promoting the value of superfoods
She believes that farmers need to understand the value of their superfoods and the growing market for organic food globally.
"Products such as flaxseeds and chia seeds are imported right now, which means there is a demand. Encouraging our farmers to grow such new superfoods will create a whole new market for such products," said Thinley.
One of the key elements which make Bhutan Superfoods stand out is its packaging.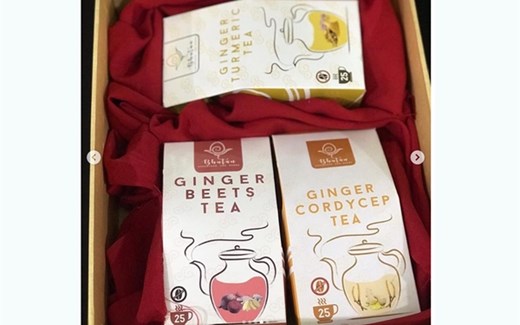 Photo: Instagram/bhutansuperfoodand
"I focused on packaging because the visuals represent the product, so I invested in creating a brand look that is aesthetically quite pleasing."
Thinley thinks that if she wants to look into exporting, the look of her product has to be able to compete with international brands, which are beautifully packaged.
Just as Thinley was considering borrowing money from her family, she learnt about the Priority Sector Lending Scheme (PSL).
How Thinley Yangzom started her business with help from the Priority Sector Lending Scheme
"I discovered the PSL, which is His Majesty's initiative to help the private sector by giving access to capital," she said.
Thereafter, she put up a project proposal though the Paro Dzongkhag which was approved and this was how she received financing from the Bhutan National Bank.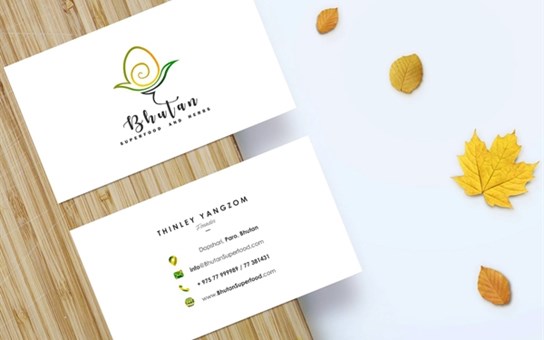 Photo: Facebook/Wangyel-Studio
In order to expand her business, she planned to buy several machines and needed a Nu. 3.5 million loan, but her brother convinced her to start small instead.
Her current budget is Nu. 1 million, of which she has already received Nu. 856,000 from the bank.
Challenges faced by Thinley as a female entrepreneur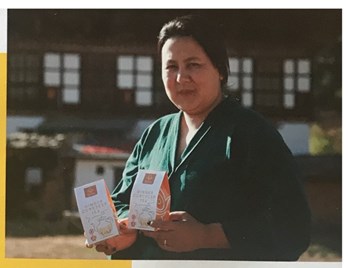 Photo: Yeewong Magazine
Thinley is also a mother of two boys, hence she finds that it takes a lot of effort to balance both motherhood and her career.
She realised though that she is a very hands-on kind of businesswoman – from going all the way to Kolkata to check and purchase her machineries and learning to use the equipment herself, to battling the hassle of getting a loan attainment, Thinley slowly experienced all the struggles and achievements of running a business of her own.
"I'm quite happy with the Priority Sector Lending Scheme from the government's side because now young people can avail a good amount of capital without worrying about collateral or mortgage. It can really help simple start-up owners like myself."
This article first appeared in Yeewong Magazine and has been edited for Daily Bhutan.
---