If you can land in Paro Airport, you can land anywhere in the world
William Fernando Reyes Rosal hailing from Guatemala shares his experience living and working in Bhutan.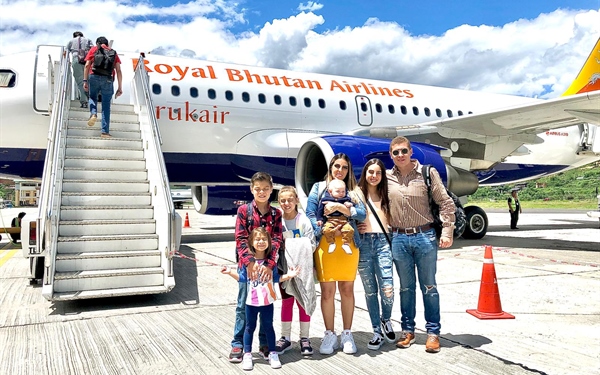 William first arrived in the Kingdom on 7th Sep 2018, on Airbus 319 A5-RGG, and seated just like the rest of the passengers. He looked outside the window to enjoy the beautiful crispy morning over the Himalayas. It was a memorable experience as that was the very first time William travelled to Asia and first time moving to live abroad. On 7th October 2018, he was once again onboard the national carrier, Drukair but this time, taking the pilot seat. Captain William is one of the three foreign ATR pilots in Drukair. Aside from flying people safely to their destinations, the Drukair captain is also an avid collector of aircraft models.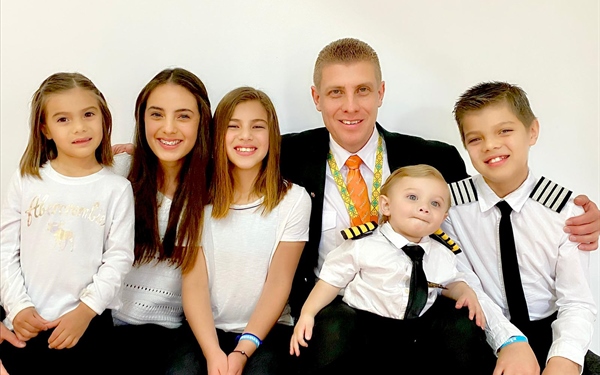 1) How is Bhutan different from your country, Guatemala?
The biggest difference from my country is the culture, as we are Christians and Bhutan is a predominantly Buddhist country. However, after living in Bhutan, I had visited many wonderful monasteries and learnt more about Buddhism. 
2) What are the similarities between Bhutan and Guatemala?
The geographical conditions in both countries are similar since Guatemala is at 4592 feet mean sea level (MSL). Just like Bhutan, Guatemala is surrounded by mountains, rivers, lakes as well rice fields, except that we have volcanoes too! 
3) How long have you been a pilot? 
I have been a pilot for 15 years! I first started my training back in 2005.
4) What or who inspired you to become a pilot?
My dad was definitely the inspiration. He is a retired military pilot.
5) How would you describe the flying experience navigating through the mountains?
The experience of flying in the Himalayas is one of the most wonderful experiences in my life! I can only describe it in one word, "Awesome".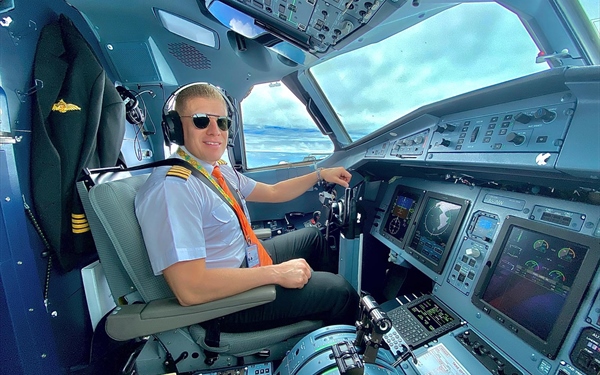 6) What was your most memorable flying experience?
Definitely during my first solo when I was flying to Houston, Texas, a small regional airport. I will never forget that day for sure. I also remember my first solo as a captain on ATR 42-300 cargo in November 2012! I was flying from my home country, Guatemala to Toncontin Airport in Tegucigalpa, Honduras. Toncontin Airport is also one of the most dangerous international airports in the world with a short runway and challenging approach. 
7) When did you kickstart your interest in aircraft models? What models do you currently own?
To be honest, I have always liked airplanes since I was a child. My dad often used to buy me Lego planes during Christmas or birthdays. I first started collecting aircraft models when I was a teenager. However, when I had to move overseas, I needed to sell all my airplane models and restart the collection. So for now, I restarted the collection in Bhutan with my son, William Jr who also loves planes! At the moment, we have around 112 models including the Drukair models, airlines from my country and most of my favourite carriers like British Airways, American Airlines, Pan AM, TWA amongst others.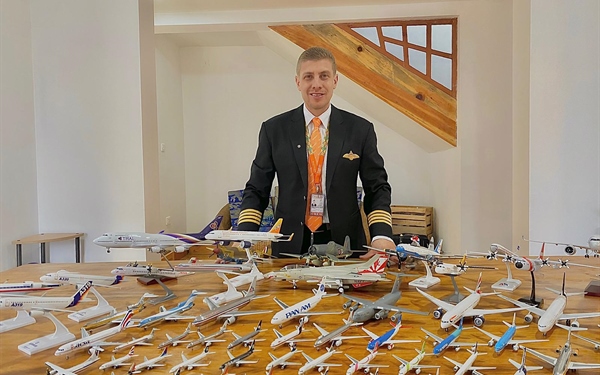 8) In your opinion, why do you think Paro International Airport is one of the most unique airports in the world?
Frankly, if you are a pilot who can land in Paro Airport, you can land in any airport in the world with any meteorological conditions! It's because unlike the airports in other countries, Paro Airport does not have an instrument landing system (ILS) or localizer and only one VOR (Very high-frequency Omni-directional Range) to guide the pilots. This means that there is no radar to guide planes into the airports and the pilots have to fly entirely on manual mode using visual landmark check-points.  The airport is located in a high altitude, surrounded by mountains and valleys. The runway is also very narrow with a steep turn during the final landing making it the most challenging airport around the world.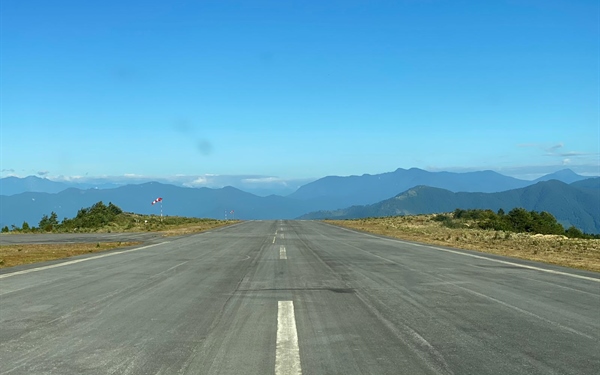 9) What does happiness mean to you?
For me happiness is to be grateful to what God has given us every single day. Happiness is being blessed with the basic simplicity that may seem small but is big in many ways. Simply being able to live one more day in this wonderful world, being healthy, having my family with me, having a career and the ability to be kind to one another is happiness to me. 
10) What is your biggest lesson living in Bhutan? 
My biggest lesson that I have learned from the Bhutanese culture and people is the value of humility and gratitude. We live to help each other just like one big family.