Restoration of Drukgyel Dzong is expected to be completed by June 2022
Drukgyel Dzong is one of the most popular landmarks in Paro.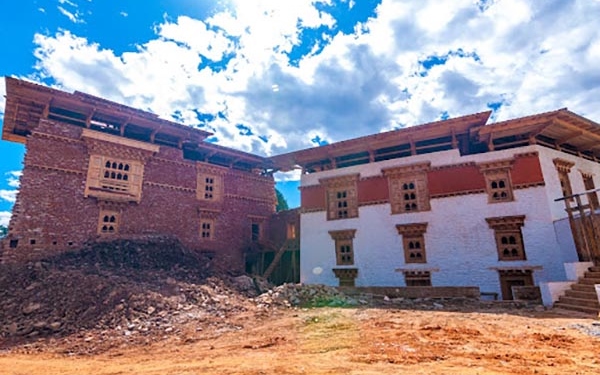 Drukgyel Dzong 'Fortress of the Victorious Drukpa', located in Phondey village, Paro district is a place of major historical significance in Bhutan. The dzong was severely destroyed by fire in 1951. For the past seven decades, the dzong has remained in ruins. The existing ruins and original defence structure of Drukyel Dzong were well preserved and protected.
In 2016, to celebrate the birth of the Dragon Prince, His Royal Highness Jigme Namgyel Wangchuck and to commemorate the arrival of Zhabdrung Ngawang Namgyel to Bhutan in 1616, His Majesty the King commanded for the dzong to be restored to its former glory.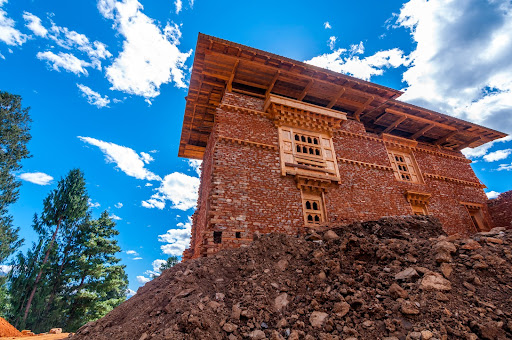 Drukgyel Dzong was believed to have been built in 1649 under the command of Zhabdrung Ngawang Namgyal to commemorate the victory over external invaders. The ancient fortress served as an important defence base in the region and housed sacred documents until the fire tragedy. 
Unlike the other ancient fortresses in the country, Drukgyel Dzong is the only dzong used for defensive purposes without any religious or administrative functions. The impressive structure was even featured in the National Geographic magazine in 1914.
View this post on Instagram
 According to a BBS report, the completion of Drukgyel Dzong reconstruction will be ahead of schedule. The project is expected to be completed by June 2022, about six months ahead of the original schedule. Project officials claim that 90% of the project has been completed.
The dzong is reconstructed using the traditional methods just like in the past. More than 200 workers are currently striving to complete the last of the seven phases of the project. The dzong has five watchtowers that have been restored. What's left to be constructed is a two-storey chamber behind the dzong.
In the past, the ancient ruins of Drukgyel Dzong is a popular archaeological and tourist site in Bhutan. Visitors will soon be able to admire the newly reconstructed dzong in 2022. 
Check out the other prominent dzongs in Bhutan.
---
---