Things to Know about the Queen of Bhutan - Ashi Jetsun Pema Wangchuck
The King of Bhutan told reporters. "She is a wonderful human being, intelligent." "She and I share one big thing in common: a love and passion for art."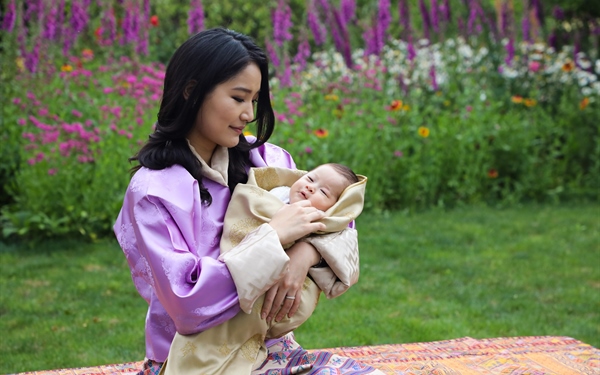 Early Life of the Queen of Bhutan
Queen Jetsun Pema was born in Thimphu, Bhutan, on 4th June 1990. Her father, Dhondup Gyaltshen is a commercial pilot with Druk Air since 1989 and her mother, Aum Sonam Choki is a descendant of one of Bhutan's oldest noble families. Jetsun Pema is the second oldest of five siblings. She attended various schools including Little Dragon School, the Sunshine School, Changangkha Lower Secondary School in Thimphu, St. Joseph's Convent in Kalimpong, West Bengal, India, and The Lawrence School in Himachal Pradesh, India. She also graduated from Regent's College in London with a degree in International Relations with Psychology and Art History as minor subjects.
Becoming Queen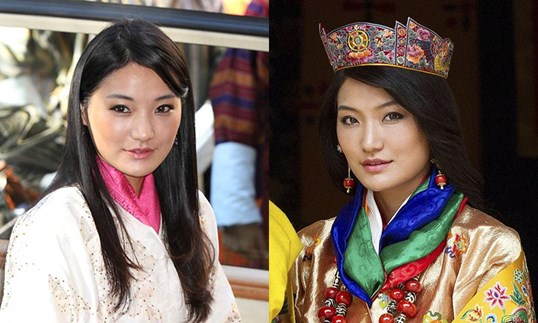 On 13th October 2011, Jetsun Pema was crowned the Queen of Bhutan at age 21 upon marrying King Jigme Khesar Namgyel Wangchuck who was 31 years old then. This auspicious occasion also makes her the world's youngest queen. 
A chance encounter 23 years ago where the two met at a picnic when she was just 7 and the Crown Prince was 17 has led to the makings of what was deemed as a 'fairy-tale love story' between King Jigme Khesar Namgyel Wangchuck and Queen Jetsun Pema.
The royal wedding was held in a simple traditional Bhutanese style and took place in the majestic fortress, the Palace of Great Happiness in Punakha, the country's ancient capital. Punakha Dzong is located two hours away from Thimphu and it's one of the most beautiful dzongs in the country. 
Roles and Responsibilities
After becoming the Queen of Bhutan, Jetsun Pema remains very down to earth and is often seen interacting with the locals. She has accompanied her husband on his official visits abroad as well as to remote parts of the country. 
Aside from assisting King Jigme Khesar in his royal duties, Her Majesty is also a champion of various social causes in the country. She is the president of the Bhutan Red Cross Society and the United Nations Environment Program Ozone Ambassador. She is also the Royal Patron of the environment agencies such as National Environment Commission, Royal Society for Protection of Nature and Clean Bhutan as well as other government and non-government agencies on conservation, waste management, and other environmental matters.
Her Majesty is also an advocate for persons with disabilities where she works closely with the government, schools, and NGOs that provide services to enable persons with disabilities to live better lives. Apart from that, she also ensures that children has access to better healthcare and education. Her Majesty is also Royal Patron of the Bhutan Kidney Foundation. Her Majesty's social welfare projects are administered through the Queen's Project such as One Gewog One Product (OGOP) project which helps farmers to boost their income by supporting the production, packaging and marketing of the local produce by the rural communities.
In 2015, there is also a 150-bedded women and child hospital, Gyaltsuen Jetsun Pema Mother and Child Hospital built in honour of Her Majesty. The hospital in Thimphu will cater to all maternal related health services. Additionally, Her Majesty also initiated the first Epidural Labour Analgesia Services in Bhutan for women who would like to opt for some pain relief during labour.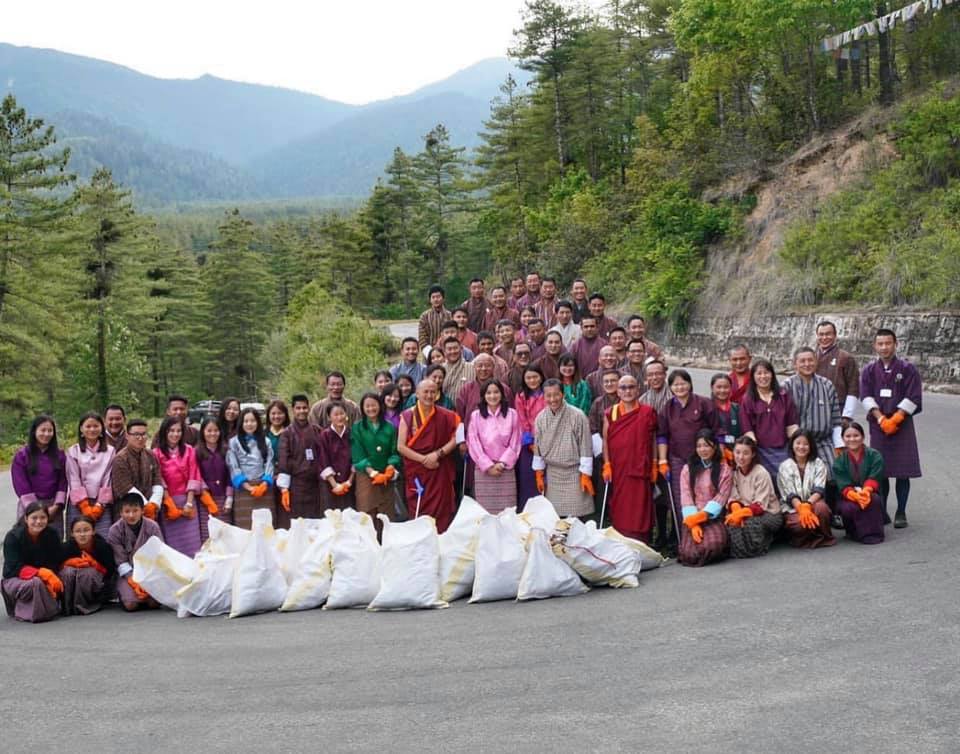 Embracing Motherhood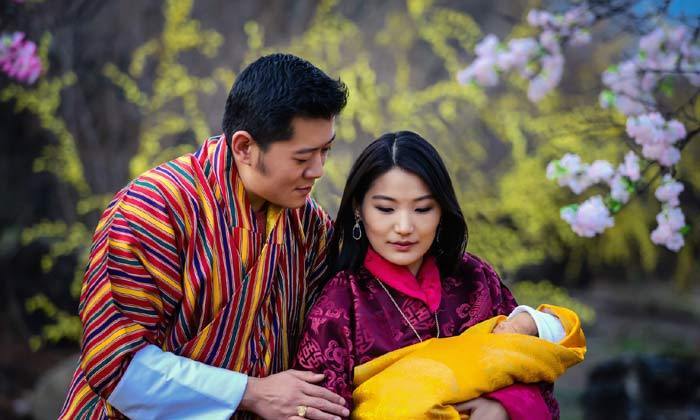 On 5th February 2016, the Royal couple welcome their first child, Jigme Namgyel Wangchuck who is also affectionately known as the Dragon Prince. The adorable Prince who turned 4 years old this February, is stealing hearts the world over.
On 19th March 2020, coinciding with the 25th day of the 1st month of the Male Iron Rat year, the nation once again rejoices at the birth of the second Royal Prince whose name will be revealed soon. 
In Bhutan, our beloved Kings are the essence and symbol of unity, sacred figures that provide guidance and wisdom from the helm. The Royal birth thus fulfills the hopes of our future generation – a progressive and stable future for Bhutan.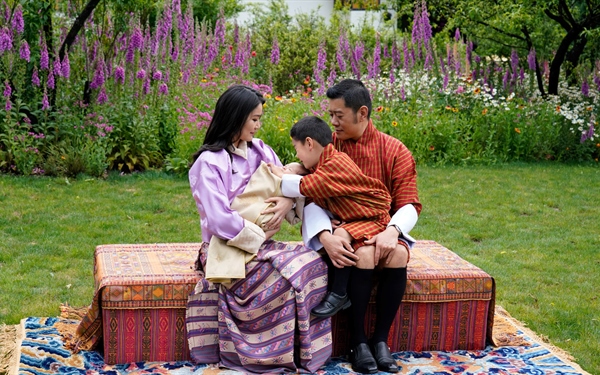 Style Icon
The beautiful royal has been hailed as a fashion icon because of her love for labels and her style. She is considered the epitome of beauty in Bhutan and beyond. Whatever Ashi wears leave a huge influence on women.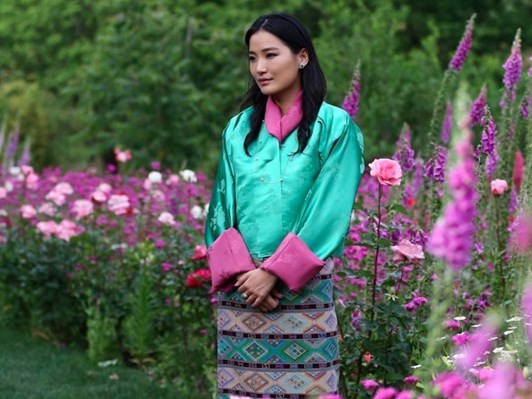 French Designer Christian Louboutin Releases Bhutan-inspired Shoe Collection sometime last year, the collection inspired by Bhutanese architecture and the mesmerizing splendour of the Himalayas. According to The Daily Mail, the designs were personally approved by Their Majesties the King and Queen. Louboutin is a regular visitor to Bhutan and is reportedly close friends with Her Majesty the Queen Jetsun Pema.
2020 Special  
On the auspicious occasion of Her Majesty The Gyaltsuen's 30th  birthday, (June 4), we join the entire country in offering our wishes and love to Her Majesty The Queen. Her Majesty's eternal grace and service to the nation alongside His Majesty The King inspires and uplifts us every day. 
Happy Birthday la, Your Majesty!
Photographs Credit- Royal Office for Media