Bhutan will supply oxygen to India to alleviate dire healthcare crisis
An oxygen plant in Samdrup Jongkhar, eastern Bhutan will supply liquid oxygen to India.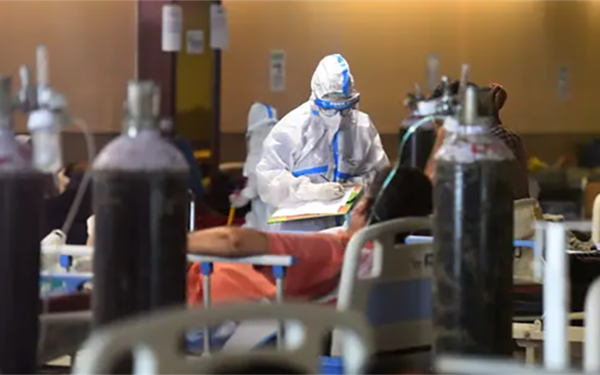 India's new Covid-19 cases stayed above 300,000 for a sixth consecutive day on Tuesday (Apr 27). 360,960 new coronavirus cases were reported in the past 24 hours, the largest single-day total in the world. 
With overrun hospitals continuing to turn away patients due to a shortage of beds and oxygen supplies, India is facing an oxygen crisis with the surge in Covid-19 cases
.
Several hospitals across the country, including many in national capital Delhi, have over the past few days
repeatedly
either run out or come close to running out of oxygen needed to help Covid-19 patients stay alive
.
Just
a month earlier, on 22 March, India gifted Bhutan a second consignment of 400,000 doses of Covishield, allowing the Himalayan Kingdom to vaccinate almost 90% of its eligible population within 2 weeks
.
It's one of the highest people vaccinated per population,
just
below Israel and Seychelles
.
An unprecedented achievement for a small nation, a feat lauded by the global community
.
And now, Bhutan's neighbour and ally is facing a dire healthcare crisis. With India's death toll rising and oxygen running low, Bhutan is not going to be a fair-weather friend.
In a press release on Monday (April 26), the Indian Embassy in Thimphu informed that an oxygen plant in eastern Bhutan will supply liquid oxygen to India
.
"The provision of oxygen by Bhutan will augment India's efforts to win the fight against COVID-19 and save precious lives
.
This is a practical manifestation of the
uniquely
close and friendly ties between India and Bhutan," the Indian Embassy in Thimphu concluded
.
According to Assam Health Minister Himanta Biswa Sarma, Bhutan's King Jigme Khesar Namgyel Wangchuck on Monday issued a royal decree on request from India to permit resumption of construction work of a private oxygen plant, which
was halted
due to a lockdown in Bhutan last year
.
Bhutan will be supplying 40 metric tonnes of liquid oxygen to Assam. The oxygen will
be exported
using cryogenic tankers.
The oxygen will come from a new plant from Motanga Industrial Estate in eastern Bhutan's Samdrup Jongkhar district
. 
Construction work at the oxygen plant started a year ago.
However
, the progress of the project, a joint venture between a businessman from Guwahati and Bhutan,
was hit by
the Covid-19 lockdown in 2020
.
As the Bhutan government sealed its borders with India, workers engaged in the project,
mostly
from India, needed to return
.
Bhutan has not yet opened its borders due to the Covid protocol of the country, which has brought work at the oxygen plant to a standstill for over a year
.
With mounting pressure of medical oxygen
requirement
and rise in Covid-19 cases in Assam, the state government, with special permission from the Bhutan government, recently sent a high-level delegation to inspect the site and study the possibilities of the resumption of work at the earliest
.
The team comprised Assam's Minister of State for Health, Pijush Hazarika, Member of Parliament, Biswajit Daimary and others
.
Aside from Bhutan, many other countries such as Singapore, Germany, United States, Saudi Arabia are also rendering support to India to overcome the medical emergency
.
Many more have pledged their support including Australia, United Kingdom, and France, as well as political rivals China and Pakistan
.
The countries are mobilising to send much needed medical equipment, oxygen, and vaccines to India
.
Hopefully
, the international efforts will help India tide through one of the grievous challenges the country has faced
.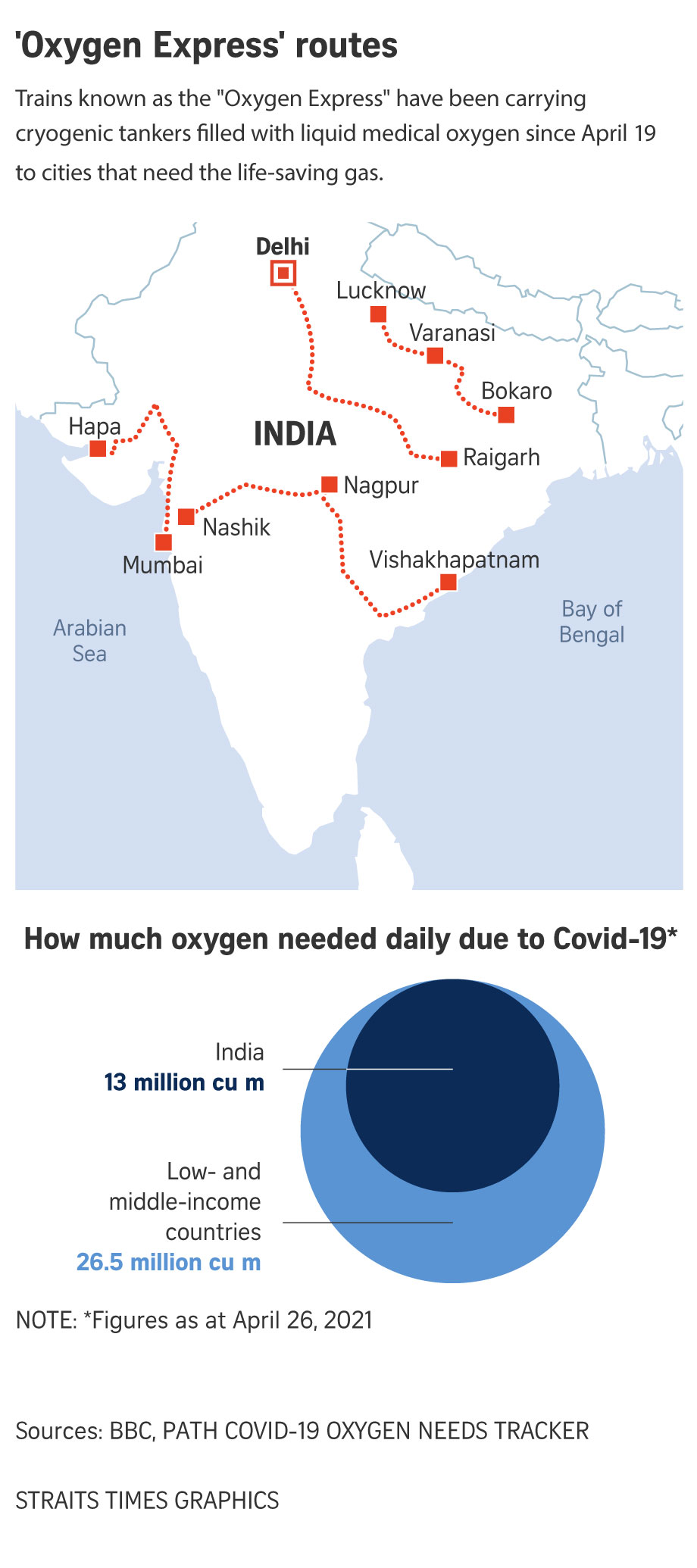 ---
---