Drukair Orders New Aircraft That's Equipped With Latest Visual Technology
The new ClearVision technology on the aircraft allows pilots to get a clear picture of the runway while landing the aircraft.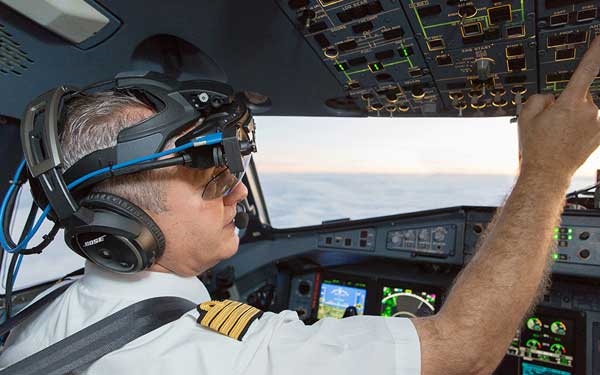 (Source: ATR)
By Kinley Yangden | Bhutan Times
Bhutan's flag-carrier Drukair has placed an order for a new ATR 42-600 aircraft last Friday (July 13). The aircraft is expected to be delivered in July next year.
The aircraft from the European aircraft manufacturer ATR comes equipped with the latest cutting-edge technology that helps pilots see where they're landing.
Due to its challenging location amid the Himalayan mountains, Paro International Airport in Bhutan is one of the few airports in the world that allows only a handful of pilots to land at.
Dubbed as one of the "toughest airports in the world", the skilled pilots are required to navigate their planes in high terrain, with low clouds and circling winds through the valleys. Instead of using visual guidances, pilots will normally have to rely on their own expertise and skills to land planes at Paro.
New technology that generates images to help with landing
The new ClearVision technology available on the ATR 42-600, incorporates the use of a Combined Vision System, or CVS, that allows pilots to get a clear picture of the runway while landing the aircraft.
The system generates images of the terrain and obstacles using an extensive database, which helps to improve visibility, especially for airports that are located in places that see challenging weather conditions or terrains, such as Paro International Airport.
The technology helps pilots improve their situational awareness too.
CEO of Drukair, Mr Tandin Wangchuk, said that purchasing another ATR was a "natural decision".
"The improvements delivered by the -600 series' new Standard 3 avionics, along with the ClearVision CVS system add significant operational and thus economic value.
"We also look forward to welcoming passengers into the most modern cabin in regional aviation and offering them the most comfortable in-flight experience possible," he said.
Photos: ATR
Operating ATR aircraft since 2011
Drukair currently operates three Airbus A319s and one ATR 42-500 that services the domestic route from Paro to Bumthang (Central Bhutan) to Yonphula (Eastern Bhutan), and also nearby Indian cities such as Kolkata, Kathmandu, Guwahati, Gaya and Bagdogra.
According to Kuensel, Drukair has also recently committed to purchasing another Airbus A320 NEO.
Drukair recently made a record profit of 349 million Nu, a record in the company's history since its first commercial operations in February 1983.
---
---