Hot stone baths: The bath culture of Bhutan
Hot stone baths are healing, relaxation, and culture rolled into one.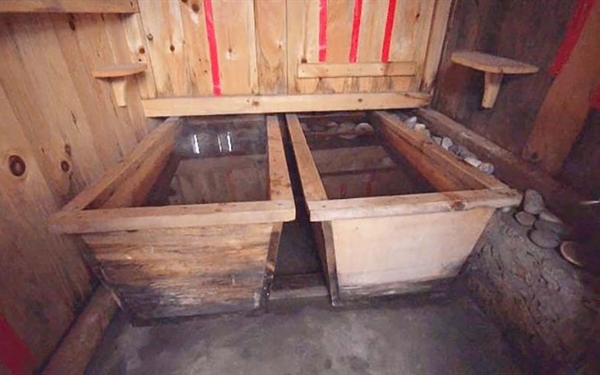 Travellers to Bhutan have unanimously agreed that the tiny Himalayan country is the perfect place to recharge physically, mentally, and spiritually. 
The rejuvenation is yours to experience too, except you should take it one step further! By taking a dip at the hot stone baths of Bhutan. 
It is interesting to note that one of the ancient names of Bhutan is Menjung, which means "The Land of Medicinal Herbs". The history of medicine in Bhutan dates back to Tibet in the 7th century, and has borrowed heavily from Indian Ayurvedic practices. 
Bhutanese hot baths are not like the other hot baths around the world. It uses Menchu, which means medicinal water. Menchu consists of fresh water and Artemisia absinthium (wormwood) leaves. The combination is heated with river stones that have been roasted over a fire until they are burning hot. To increase the temperature of the water, more heated stones are added into the main tub through a chute.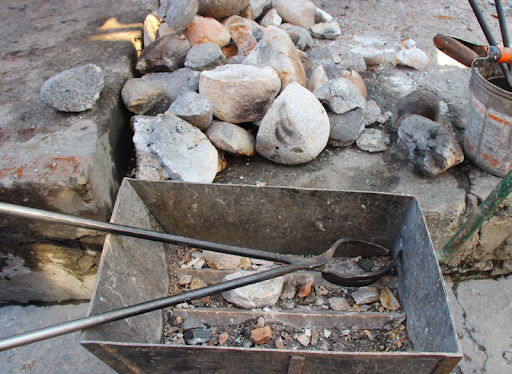 Source: UNDP
But don't worry about getting burned by the hot stones. They won't roll directly at you. There are holes in the chamber for the heat to be infused into the bath. The stones release key minerals into the water, sometimes even cannabis. 
Soaking in a Bhutanese hot stone bath is a superb way to unwind after a long day of sightseeing, not to mention the health benefits. 
The heat of the water, combined with the medicinal herbs and minerals from the stones, combine to work wonders. The Bhutanese use hot stone baths to treat ailments such as arthritis, hypertension, joint pain, stomach disorders, other deep-set aches, and over 50 skin ailments. Above all, soaking in the bath is a great way to release stress. Artemisia has a meditative effect.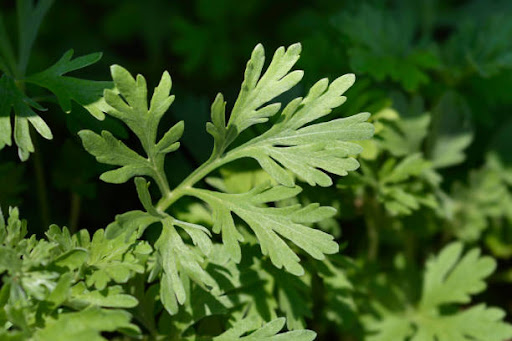 Throw in a salt scrub to remove dead skin cells, followed by an oil massage to maximise relaxation.
Historically, Bhutanese families relax at hot stone baths once or twice a week, and during winter after long, hard months of farming. Some even consult their astrologer for an auspicious day when the bath has the most beneficial effects.
Hot stone baths to visit in Bhutan
Traditionally, hot stone baths are set in rustic environments. This could be in a farm shed or by a river bed, under the open sky with ready river water available. Nowadays, you may find different versions of these baths all over Bhutan, from rustic farmhouses to luxurious five-star resorts.
Here are some hot stone baths to check out while you're in Bhutan:
Location: Paro
Bjagoe Menchu is located close to a local spring and is one of the more economical options. You'll experience a traditional wood tub, much like those from ancient bathing events. One tub is large enough for a couple. 
Located some 10km from Bondey towards Chelela, you'll find this cosy facility in a community forest. 
In 2017, the menchu, under partnership with the UNDP, installed solar-powered water heating systems and water heating ovens to reduce the use of firewood.
Bjagoe Menchu is a popular destination, with at least 300 people visiting every month. You are advised to consult with your tour guide or the locals for directions to this place. 
Sherab Dema Farmhouse Homestay
Location: Bumthang
If it is an authentic Bhutanese hot stone bath experience that you are seeking, check out the Sherab Dema Farmhouse Homestay. The facility is within walking distance of the famous Jambay Lhakhang temple, and is popular among locals and tourists alike. The bath is set up traditionally, surrounded by a picturesque view, so you can soak your body while your eyes soak in the scenery. 
To conclude the experience, the host serves ema datshi and ara. 
Location: Paro
Aum Choden Homestay is a humble 108 year-old two-storey traditional Bhutanese house located in Paro. At Aum Choden Homestay, you get to experience a traditional setting with a Bhutanese family and experience the Bhutanese customs in warm local hospitality. Aside from hot stone bath, you can try other traditional activities like archery, dart, and demonstration of Bhutanese cooking.
Location: Paro and Punakha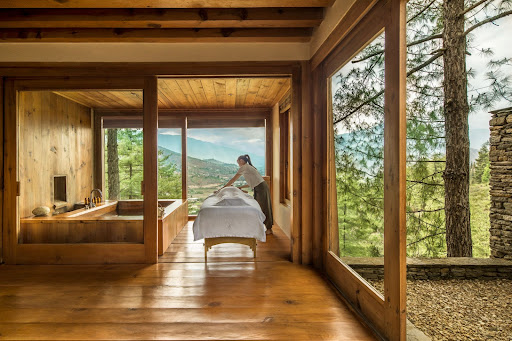 This luxury hotel chain, which has facilities in Paro and Punakha, offers 90 minutes of hot stone bath. It is one of the more expensive options, but you pay for quality. Expect colourful wildflowers on top of the Artemisia leaves. The view is breathtaking too. Afterwards, opt for the Shambala massage to soften your skin and exfoliate.
Location: Bumthang
Similar to the Uma chain, the Amankora offer hot stone baths set in local farm sheds. 
Think candlelights, tea, snacks, and a stunning view of the Himalayan mountains. It's luxury, healing, and culture all wrapped into one. 
---
---