Try cycling in Bhutan on your next visit
Not only is cycling environmentally friendly, you also experience an intimacy you cannot get from behind a car window. What better way to get acquainted with Bhutan?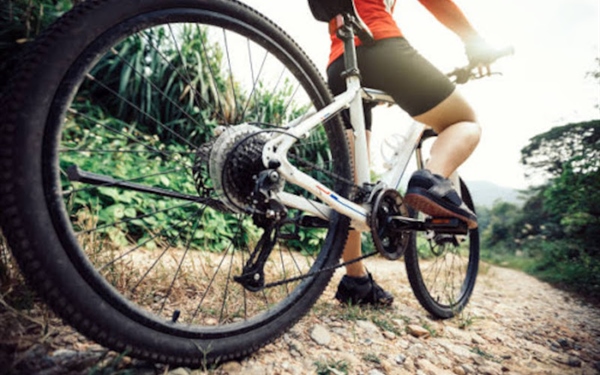 If you're up for an adventure, I have a suggestion for you. Go cycling in Bhutan!
Bhutan is an extremely hilly country, which means that the roads there only go up or down. It is this rugged landscape that makes Bhutan such a hotspot for both on-road and off-road biking. Smooth paved roads or challenging dirt terrain, there's something for everyone.
Recently, cycling has become increasingly popular in Bhutan, among locals and tourists alike. Even the King has taken a liking to the sport, and has been spotted pedalling around in a gho. Both the King and the Prime Minister have participated in the punishing Tour of the Dragon, a one-day mountain bike race that claims to be the toughest in the world.
For locals, it's the thrill of pedalling across challenging terrains. Whereas for tourists, there is an extra element, a certain closeness to the country that is hard to come by from inside a vehicle. 
Most trails take you through villages and rural areas. From your bike, you can hear the chatter of the locals, feel the wind in your face, and admire the majestic Himalayas with no glass in between.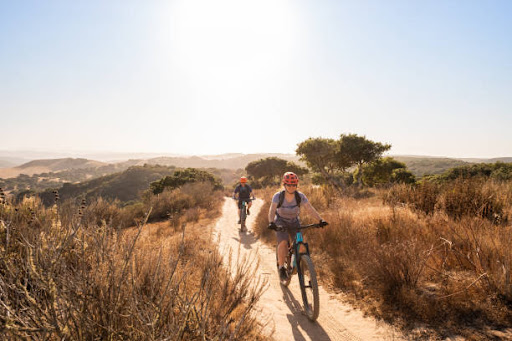 Bhutan is home to one of the world's longest descents/climbs (depends on which direction you're pedalling). A particular one requires more than seven hours to climb and takes you to 3,400 metres above sea level. The good news is that your hard work will be rewarded with a breathtaking view. 
The trails in Bhutan are suitable for most types of frames, including MTB, Hybrid, and Road. 
About biking tours in Bhutan
Cycling tours in Bhutan are usually group holidays. Company is always great when you're pushing through the difficult bits. Besides, it's always more fun in a group.
A typical tour group is led by a leader with lots of experience in travelling in Bhutan. The leader is also skilled at remote biking and trekking. Along the ride in the team are a Bhutanese mechanic, a driver, and a guide.
While on a biking trip, expect to visit ancient sites and popular tourist attractions. You might even attend a festival. Truly, a biking tour is one of the best ways to see the country.
Typically, if you follow a tour, and the tour was to attempt something like the seven-hour climb mentioned above, the van would follow the riders throughout the climb, so the riders can rest when they need to. 
Of course, to join a biking tour, you should have a fair level of stamina and experience mountain biking first. You should know how to switch gears efficiently. It is Bhutan after all; mountainous doesn't begin to describe the terrain.
You'll also need proper equipment, a helmet, and suitable clothing.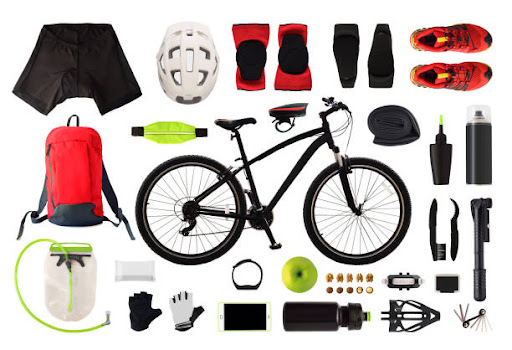 On top of the other perks of a biking tour, cycling is environmentally friendly. You get to explore the country while leaving behind minimal carbon footprints. 
Having said that, you don't have to cycle as part of a big tour group if you prefer not to. Just cycle by yourself or with a small group.
However, you must have a guide with you as long as you enter the country, as it is required by the Bhutanese authorities. Most guides don't have experience with independent cyclists, so do tell them what you would like from them. Should they drive the vehicle closely behind you? Or should they wait for you at your next destination?
The best cycling spots in Bhutan
Now that we've established that Bhutan is a cycling paradise, here are some great spots in the country to go biking:
1. Bumthang Valley
Pedal past temples, dzongs, and monasteries. Head down quiet, dusty roads. Visit the Burning Lake, where the great treasure revealer, Pema Lingpa, was believed to have dived into the water, and then resurfaced with his butter lamp still burning. 
2. Gangtey Valley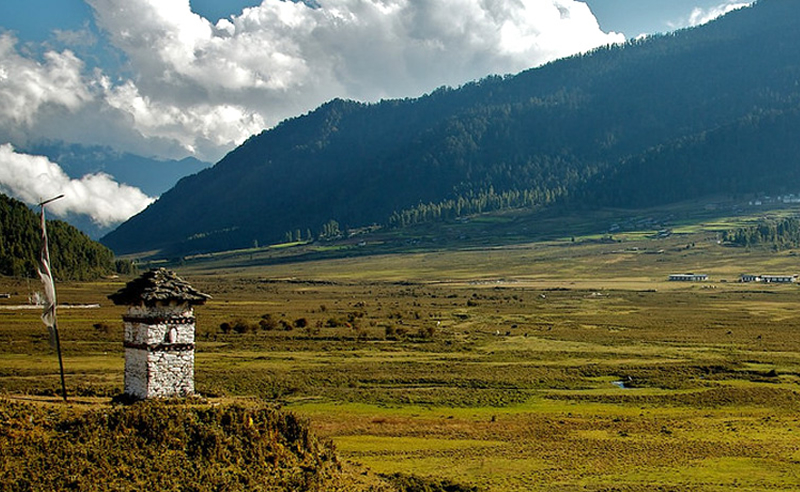 Also known as Phobjikha, the Gangtey Valley is an important wildlife reserve. Expect some steep climbs getting here. At the same time, you might spot a couple of endangered black-necked cranes too.
3. Haa Valley
If what you're seeking are green fields, Bhutanese farmhouses, children running out to greet you, quaint villages, gorgeous dzongs, all against the backdrop of the Himalayas, the Haa Valley is the place for you. It will be like cycling through a thick slice of Bhutan. In fact, Haa is known for having some of the best mountain biking trails in the country.
4. Thimphu
Thimphu is where modernity meets the traditional ways of the Bhutanese people. You'll find restaurants and nightclubs, but also temples and dzongs. There's a bike trail that heads out from the city and into the valley. Alternatively, just pedal around the city. The sights there are enough.
5. Paro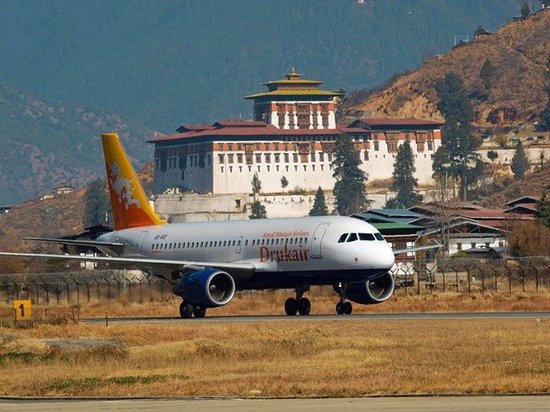 Paro is the home of the country's main airport, Paro Airport, and the national museum. On top of that, it is a fun place for your biking adventure. Pedal along the Paro Valley to the ruins of Drukgyel Dzong—this trail comes highly recommended! 
Just let your Bhutan tour agency know in advance that you'll like to do some cycling in Bhutan and they'll make the necessary arrangements for you.
---
---