Amazing Stories from the Eastern Part of Bhutan
You can't say you have visited the eastern part of Bhutan unless you have experienced the following bizarre things.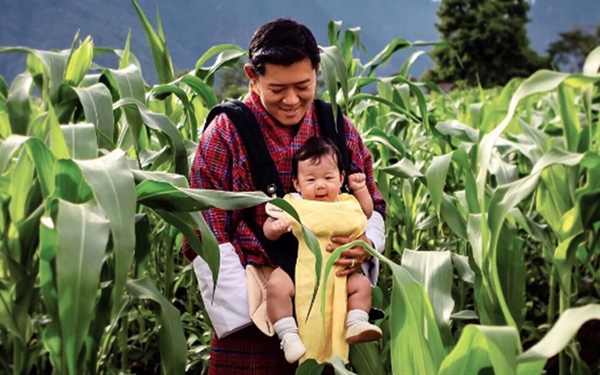 (Source: Yellow Page)
Alcohol Over Morning Tea
The people of the East are known as 'Sharchopas'. Sharshopas drink locally brewed alcohol called 'Bangchang' instead of morning tea. During special occasions and festivals, most people drink alcohol instead of traditionally served rice porridge. Decades ago, there are stories that parents would feed their baby sip of alcohol so that baby fall asleep and that parents get ample time to work in the field. However, this custom is changing in Bhutan. Due to health awareness programs, in the far-flung region of the country, peasants are discouraged from such practices.

Kharang- The popular staple food
Eastern part of Bhutan is famous for maize. Maize is one of the main staples in eastern and south-central Bhutan. Kharang is coarsely ground granules of maize. Traditionally, maize is ground in quern/stone hand mill (rang thang) as explained earlier where it gives different products – coarse particles which is kharang and the fine flour. Maize kharang is usually eaten mixed with rice or whole kharang in those places where there is a lack of rice.

Bomena Practices
Night hunting organically called Bomena, the custom in rural eastern Bhutan was a way of allowing courtship between the man and woman partners. Often a girl would leave a window or door unlatched for her suitor to come late at night with the girl's parent's knowledge. However, the tradition of night hunting is on its waning stage.
Pilgrim Midnight Courtship
In Tashi Yangtse district, the extraordinarily temple, surrounded by terraced rice fields called Gom Kora or Actually Gomphu Kora (Gomphu meaning Meditation place and Kora means Circumambulation). During the auspicious occasion, hundreds of local people visit the temple during and weirdly Pilgrims stay up all night to find a partner they can circumambulate the Lhakhang with. Strange!

Omba Nye – Lion Nest of East
Omba Nye is yet another religious landmark and popular holy pilgrim site in eastern Bhutan. It is blessed by Guru Rinpochoe, the great Buddhist Saint. The cave stands tall on a very steep cliff like the Tigers Nest in Paro. One wrong move and the pilgrim's life would be jeopardized. There are also temples, caves and various sites of religious importance nearby. There are a homestay and some good camping sites in or near the village of Omba.

Best Brides from the East
Have you ever tried to charm beautiful sharchop women and humble sharchop men Sharchops are known for being gentle, kind and very skilful particularly in weaving Gho and Kira (Bhutanese Traditional Wear). Try finding your soulmate if you ever visit the east. You might become lucky. In Bhutan, many suitors aspire to marry woman from the east.
---