Bhutan 'travel bubbles' tourism plan from March 2021
The Tourism Council of Bhutan (TCB) 'travel bubble' proposal consists of 2 options that may be implemented from March 2021.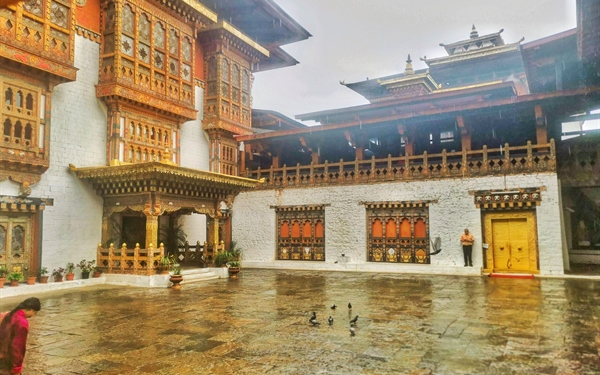 As COVID-19 has put tourism on hold globally, many countries are slowly trying to bring back tourism through the establishment of 'travel bubbles' arrangements. Governments are working with selected countries to allow visitors to enter the country on certain conditions. 
The Tourism Council of Bhutan (TCB) has also put up a bubble tourism proposal to the Technical Advisory Group (TAG) of the Ministry of Health (MOH) that may happen in March 2021. The proposal consists of 2 options.  
TCB PROPOSED TRAVEL BUBBLE CONCEPT

Option 1 (with quarantine)

Option 2 (without quarantine)

3 days quarantine

in designated facilities

Travellers to show

COVID-19 test certificate taken 72 hours before

departure to Bhutan

COVID-19 test will be conducted

during the 3 days quarantine

During the quarantine period, TCB is proposing

wellness activities

to be done within the quarantine facilities such as meditation and retreat. 

Upon completion of the COVID-19 test, travellers can either embark on:

a special

trekking programme such as Druk Path or Snowman's Trek. The routes taken will have no contact with the locals
10-day retreat programme

Upon negative result, travellers will be put on

a quarantine mode itinerary,  

Travelling on same vehicle

Travelling with same tour guide

Dining in pre-identified restaurants

Visiting pre-identified places where there is no contact with public

 

Upon completion of 14 days in the country, another COVID-19 test will be conducted. If result is negative, travellers will be able to move around more freely with a normal itinerary subsequently.

The TCB official said that the details have to be worked out with hotels, restaurants, tour operators and guides. It is hoping that with the travel bubble, it will help to bring back some tourism into the country while keeping public health safe. However, there has been some delay in the proposal evaluation due to the lockdown and TAG has been busy with the new COVID-19 cases. While the travel bubble tourism plan aims to be implemented from March 2021, there are still many uncertainties and actual implementation will hinge a lot on the global COVID-19 situation and availability of vaccines. 
The TCB is also currently working on a domestic tourism plan which can be promoted and implemented immediately. Some of the initiatives include setting up a new east to west trail for local tourists. TCB has also come up with a nationwide pilgrimage tourism product called Druk Neykor. The package recommends domestic and inbound tourists to visit the many temples, monasteries, sacred sites and monuments in Bhutan. Tourists and pilgrims will be given a pilgrimage stamp book with selected endorsed sites that they can visit to collect stamps for each visit. The pilgrimage stamp book keeps a permanent record of each unique visit.
All the above is still in the draft stage and yet to be approved by the Ministry of Health or the government. 
One of the biggest advantages that Bhutan has for its tourism reopening is in its current COVID-19 preparedness plan that has resulted in low COVID-19 cases as compared to most other tourist destinations.  
---
---