Celebrating Bhutan's Entrepreneurs: Kuenga Dendup & Pema C. Gyaltshen Of Kingdom Essenses
This story is part of an exclusive feature by Yeewong Magazine in Dec 2018 on celebrating entrepreneurship in Bhutan.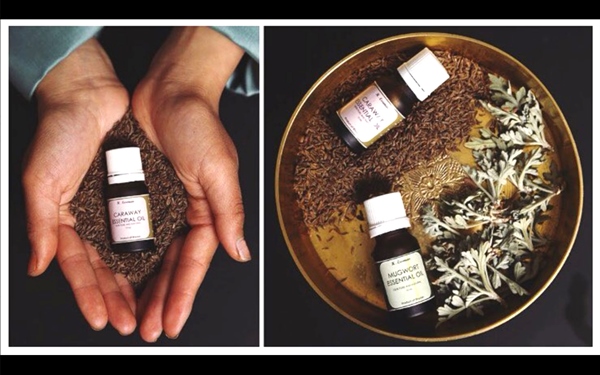 (Source: Facebook/Kingdom Essences)
By Staff Reporter | Yeewong Magazine
Kuenga Dendup and Pema C. Gyaltshen are a husband and wife team. They are business partners who run Kingdom Essences (K.Essences), a start-up that has been gaining quick popularity in recent years.
K.Essences is an essential oil production unit that extracts essential oil used for health benefits in Trongsa, Bhutan. 
Story of how Kingdom Essenses was started
To fulfil his dream of running his own business, Kuenga Dendup initially went home to Trongsa to start an organic farm. However, his business venture failed due to a lack of capital.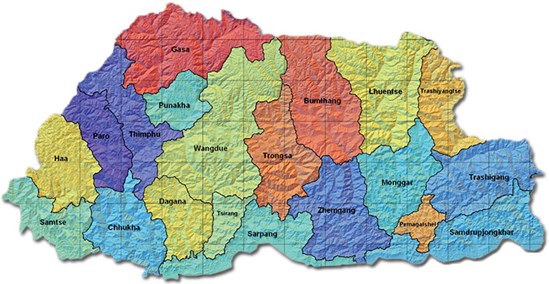 Location of Trongsa
Source: Map of Bhutan
All was not lost as he managed to find a vacant facility in Trongsa. It was once used to extract essential oils from Thingay (Szechuan Pepper) and caraway.
Kuenga also discovered that the place was actually a government's initiative run by a co-operative of 155 households in the village known as – Nubi Mejong Yanglay Tshogpa. It was built with the aim of supporting the sale of the village's signature cash crop – Thingay.
Seeing its potential, he immediately applied to lease the facility on condition that he would buy an agreed amount of Szechuan Pepper and caraway from the cooperative. 
Help and funding received by Kingdom Essenses
Kuenga managed to get further help from the Ministry of Agriculture and Forests (MoAF) and Ministry of Health (MoH) in addition to a Nu. 1 million from the Bank of Bhutan to grow herbs and another Nu. 1 million from the Loden Foundation which has supported many entrepreneurs in Bhutan.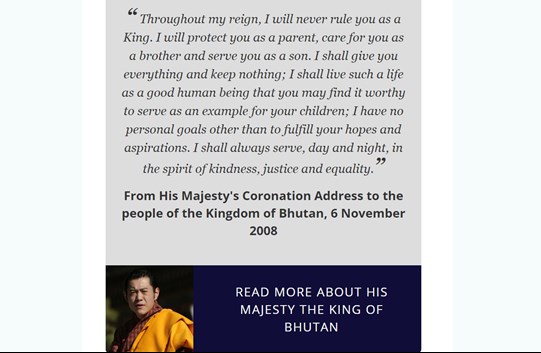 Photo: kidu Foundation
The couple was also fortunate enough to receive Kidu from His Majesty the King – a training opportunity in Thailand to learn about the production of essential oils.
Kidu or well-being of the people is traditionally a 'Royal Prerogative' and is enshrined today in the Constitution of the Kingdom of Bhutan as a fundamental responsibility of His Majesty the King for his people.
Working hand in hand with his wife, Kuenga researched on the various aspects of essential oils and through the knowledge gained, the couple carried out practical experiments at the facility.
Kingdom Essences produces essential oils from organically grown or sustainably foraged raw materials. The company exemplifies the core values of community engagement and environmentally ethical principles.
Source: Facebook/Royal Monetary Authority
"Actually, about 4 or 5 years ago, neither of us had any idea about what aromatherapy is. We started doing some research, and our interest and the number of experiments we conducted on different plants and herbs grew," said Pema.
How essential oils work similarly to traditional Bhutanese medicine
Basically, essential oils work similarly to traditional Bhutanese medicine, except that it has a more modern approach.
For instance, cypress and pine are some of the traditional ingredients used in sang which is known to cleanse and purify the air.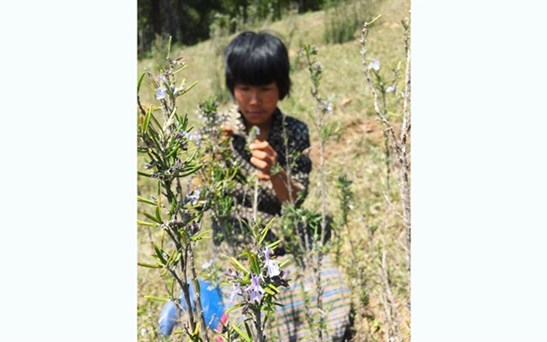 Ingredients sourced from farms in Trongsa, Bhutan.
Photo: Facebook/Kingdom Essences
They are also beneficial in cleansing the mind and work to lift the mood. Essential oils are generally known to be a healthier alternative to the conventional sang which is burnt incense and therefore could be harmful to the body when inhaled.
Different kinds of essential oils produced by Kingdom Essenses
Currently, the facility makes 6 kinds of essential oils which include: caraway, thingay (szechuan pepper), juniper, cypress, pine and artemisia (khempa).
Although they are not ready for mass production yet, Kingdom Essences' products are of better quality, higher hygiene standards and made with locally sourced, organic raw materials.
This article first appeared in Yeewong Magazine and has been edited for Daily Bhutan
---