Celebrating Bhutan's Entrepreneurs: Sonam Lhamo Of Bumthang Milk Processing Enterprise
This story is part of an exclusive feature by Yeewong Magazine in Dec 2018 on celebrating entrepreneurship in Bhutan.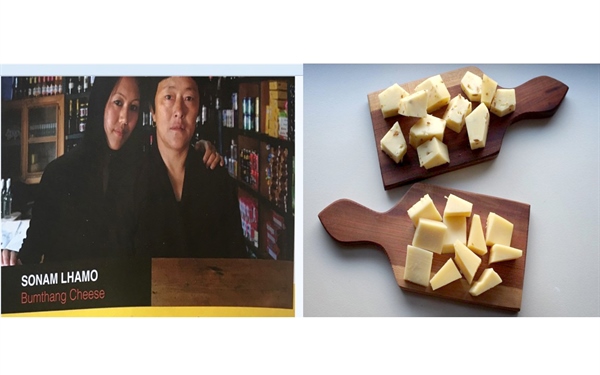 (Source: Yeewong Magazine & Facebook /Bumthang Swiss Cheese-BHUTAN)
By Sonam Lhamo | Yeewong Magazine
The Bumthang Milk Processing Enterprise is an age-old cheese processing unit which was started in the mid-70s by a group of Swiss individuals with funding from HELVETAS.
Helvetas is an independent organisation for development based in Switzerland. It also has affiliated organisations in Germany and the United States.
Helvetas supports poor and disadvantaged women, men and communities in about thirty developing and transition countries in Africa, Asia, Latin America and Eastern Europe.
How Sonam took over the business of running the Bumthang Milk Processing Enterprise
Now Sonam Lhamo owns and manages the business. With a loan of Nu. 4.5 million from HELVETAS, Sonam's family ventured in and sustained the plant in Bumthang.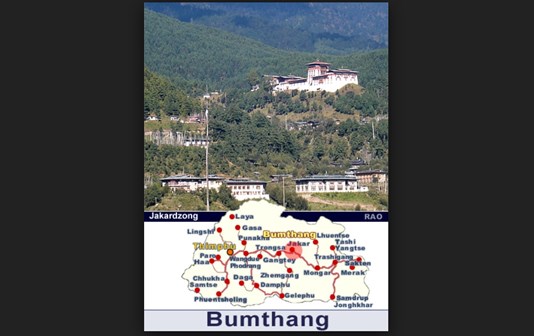 Photo: Raonline.ch
It did not prove much of a challenge since Sonam's late father was trained in production and management of cheese in Holland under the guidance of one of the founders of the Unit, Mr Fritz Maurer.
Her younger brother trained under her father but is not in charge of the entire production unit. In 2009, Sonam took the business over from her mother and she thinks that she is still in the process of learning the ropes of handling a business.
Products made by the Bumthang Milk Processing Enterprise
Currently, the enterprise produces butter and five types of cheeses: Gouda (Dutch), Emmental (Swiss), Gruyere, Mutchli (soft) and cottage cheese.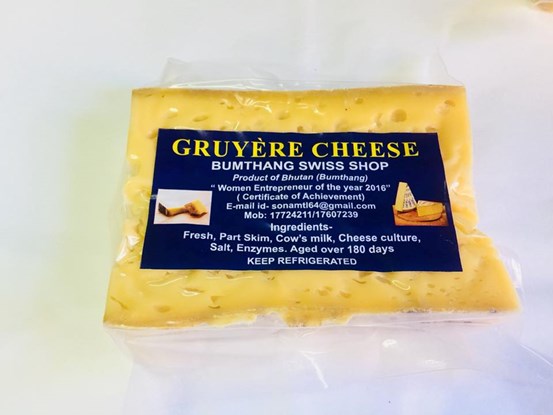 Photo: Facebook/Bumthang Swiss Cheese-BHUTAN
Bumthang Cheese has now installed new milk pasteurising machines and an alternative wood-based steamer to combat Bumthang's frequent power blackouts.
The plant currently has two outlets in Thimphu and Paro respectively. Sonam aims to expand the business across all the Dzongkhags (Districts) in Bhutan by setting up more outlets in the future.
Obstacles faced by Sonam as an entrepreneur
However, she does face some headwinds. Sonam thinks that it is difficult to work with the fixed mental attitudes of society. Other challenges included the lack of trained staff and limited marketing.
It is also difficult to retain staff as it is very common for people to accept training opportunities but they leave immediately afterwards, ostensibly to start their own businesses.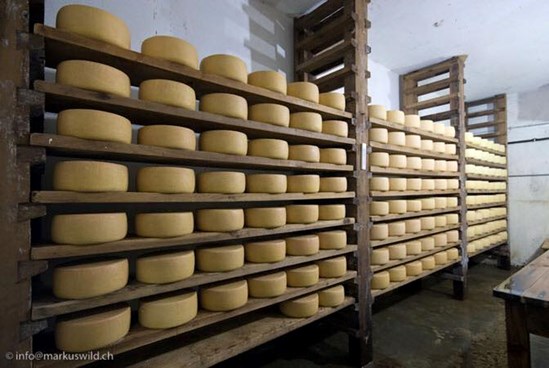 Gouda Cheese ready to be sold.
Photo: Facebook/Bumthang Swiss Cheese-BHUTAN
Moreover, poor public infrastructure also hampered work, and the daily management was something of a 'dilemma'.
Despite facing all these teething issues, Sonam pulled through. She shared three key lessons that got her by in her entrepreneurship journey: whatever happens, quality must not be compromised; persistence and hard work brings success and one must always make the welfare of the workers a priority.
"For a successful and better work environment, I believe in the dual constitutions where both the government and the private sectors work hand in hand. As the say, you need two hands to clap."
Sonam emphasises that we must be responsible for our own actions and take the initiative to upgrade our skills continuously.
"Don't blame the government, environment or society for your failure. You and only you can change if you work hard and be smart," advises the young entrepreneur.   
This article first appeared in Yeewong Magazine and has been edited for Daily Bhutan.
---