Once the booming Handicraft Shops in Paro Dying- Paro Today
Paro town looks so different in its history as tourist destination in Bhutan.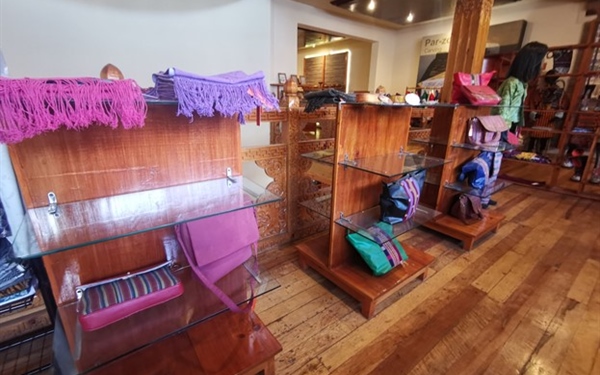 According to the Tourism Council Report, Paro district hosts the highest number of beds for tourists travelling to Bhutan. The 'iconic tigers nest', one of the dangerous airport, the Paro International Airport as Also because Paro is the gateway to Bhutan by air. There are also other cultural heritages are the most popular destination resources that attribute to Paro as the heart of tourism in Bhutan.
Some other resources attract tourist to Bhutan. After travelling across continents and pacific and to visit Bhutan for a minimum of 3 days to a maximum of months trekking on the roof of the Himalayan world, tourists often look forward to purchasing souvenirs before they leave Bhutan. Paro is known as the mother of Handicrafts Products in Bhutan.
As one walk in the street of Paro, both the sides of the road are stretched with typical Bhutanese designed building that houses handicraft products. Paro district has the highest number of handicraft shops in Bhutan. These shops have outnumbered other shops like grocery, garment, and hotels. About four to five such new shops are being established every year in Paro. Thus it is a perfect destination for a shopping spree.  
During the tourist season, locals and the tourist not only get to drive along with Paro Town but also get the opportunity to tourists from the rest of the world.  After sightseeing towards evening, locals of Paro town watch tourists strolling in town. One of the activities enlisted in every tourist itinerary is 'shopping' in Paro before departure.
As tourist strolls around the small town, handicraft shops showcase assorted products such as arts and crafts, paintings, textiles, local organic Bhutanese products such as bags of red rice, local turmeric, sesames, lemongrass fragrance (which is one of the best sold out Bhutanese products), locally produced incense powers etc..
One of the most popular items sold during the tourist and Tshechu seasons is the handwoven Ghos and Kiras. Gho, for men, and Kira, for women, is the national dress of Bhutan. Therefore, most of the shops are adorned with expensive garments like Keshutharas, Metshimathras and other embroidered Ghos and Kiras among others. Some handicraft owners take great pride in supporting local weavers and in supporting the textile industry in Bhutan.
PARO TODAY
Due to the pandemic COVID-19, It has been more than 2 months since the owners of Handicraft shops last sold their products to tourists travelling in Bhutan. Today as we drive pass the heart of Paro town, the street is pretty empty, hardly any handicraft shops are open except for few.
Employees/ staffs working in Handicrafts has been relived from the work since the shops have been shut down. On a positive note, some staffs of business centres are granted Kings Kidu to support their livelihood while some staffs have moved back to their village in rural Bhutan to practice agriculture. Meanwhile, the handicraft owners are left wondering if they should close the business for good or to wait for the pandemic to end.
---