ShaMa Foundation Reaches Rural Bhutan, Helps To Provide Potable Water To Remote Villages
The program aims to provide access to safe drinking water in remote and challenging geographies in Bhutan.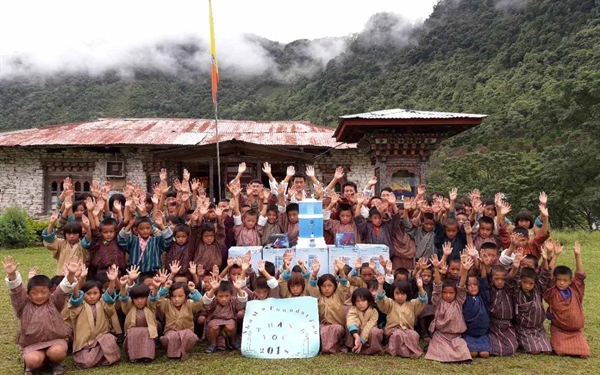 (Source: Facebook/SparklingShaMa)
By Tshering | Business Bhutan
The ShaMa foundation which has been active since 2015, is an international non–profit organisation dedicated to social welfare, education and health care. It was incorporated into the Shudh Program in Bhutan in June 2017.
What does the Shudh Program aim to do in Bhutan?
The program aims to provide access to safe drinking water in remote and challenging geographies in Bhutan. It also strives to achieve this through the installation of clean water storage tanks supported by water purifiers.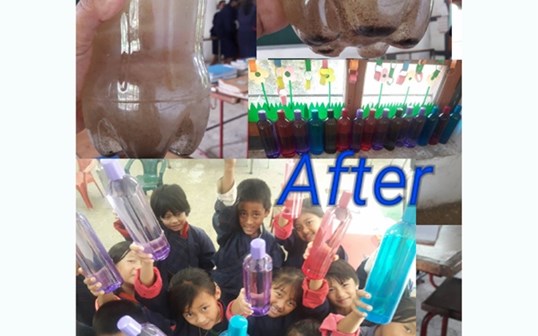 Source: Facebook/SparklingShaMa
The Shudh Program also aims to minimise water-borne infections caused by contaminated drinking water. Projects under the program are supporting communities in far-flung areas by providing them access to safe drinking water and thereby protecting young children from healthcare issues.
The Shudh Program was initiated based on the inputs received from the community; along with that the foundation also came across news articles concerning how adverse weather conditions during the summer and monsoon seasons had impacted the water sources of some rural communities.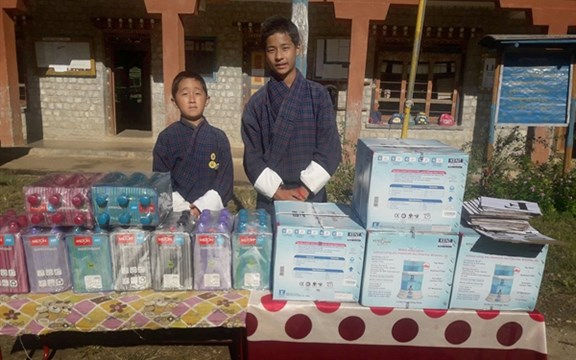 Source: Facebook/SparklingShaMa
The ShaMa foundation received requests from multiple schools in Bhutan that were in urgent need of water purifiers to safeguard their students' health, as their water source had been contaminated due to weather conditions. This initiated the rapid roll out of the Shudh Program.
Achievements of the Shudh Program so far
The Shudh Program has executed around 20 projects and equipped schools, Extended Class Rooms (ECRs), Early Childhood Care and Development Centres (ECCDs) with facilities as per specific needs of the location – like Gravity Water Purifiers, Electric Water Purifiers, Water Storage Tanks with up to 1000l capacity, along with plumbing supplies.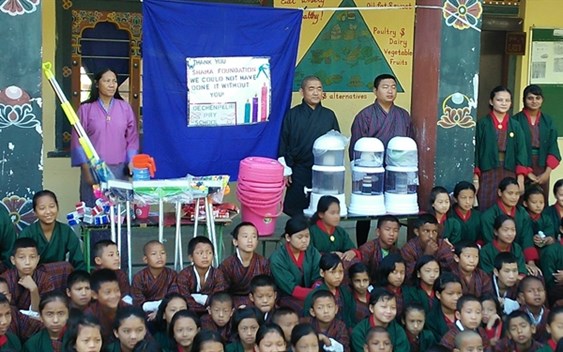 Source: Facebook/SparklingShaMa
It has also supported communities across 10 dzongkhags (Chukha, Dagana, Lhuentse, Mongar, Pema Gatshel, Samtse, Sarpang, Trashiyangtse, Trongsa, and Wangduephodrang).
The foundation is also running programs in the developing and underdeveloped world, supporting people living in challenging geographies and remote terrains with limited infrastructure. It has active presence in Bhutan, India, the Suriname and the United States.
Contributions by the ShaMa Foundation in Bhutan
The ShaMa Foundation communicates through social media with community members like teachers, local administration, social entrepreneurs and start-ups. RFS (Request For Support) received from community is shared with the Team of Volunteers in Thimphu, who reaches out to the Initiator of the RFS.
The cause is supported by social networks across large multinational corporations in India, Europe and the US. The Shudh Program has four other programs (Swach, Saraswati, Sanjeevani and Sampark).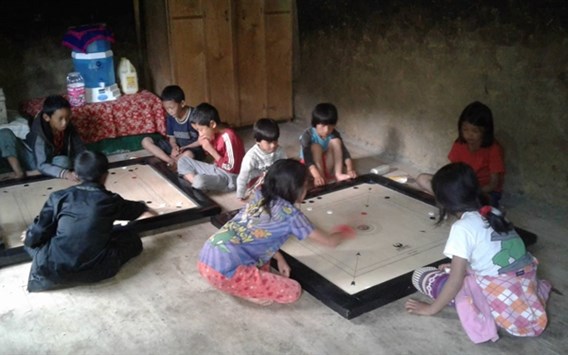 Source: Facebook/SparklingShaMa
Currently, the ShaMa Foundation started a new pilot project called "Village Hub" under the umbrella of the Sampark Program. It is established at Gangla village under the Khoma gewog in Lhuentse.
The program has one single room at the ground floor of a two storey house which is equipped with water purifiers, LED lights, games like carrom board, ludo, chess, chinese checkers and a library nook.
This special multi-year pilot is focused on gradually introducing more and more facilities in the rural areas. This will help to access its impact on rural-urban migration over time.
This article first appeared in Business Bhutan and has been edited for the Daily Bhutan.
---