The Test of Loyalty & Commitment Among Bhutanese Employers in Tourism Industry
Amid the crisis we recognized few Bhutanese Tour Operators with generous and compassion souls because COVID-19 will have far-reaching impacts on labour market outcomes. Beyond the urgent concerns about the health of workers and their families, the virus and the subsequent economic shocks will impact the world of work across three key dimensions: 1) The quantity of jobs 2) The quality of work 3) Effects on specific groups who are more vulnerable to adverse labor market outcomes.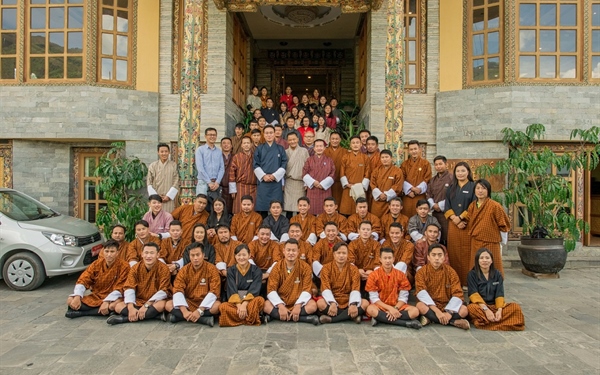 The COVID-19 pandemic has already transformed into an economic and labor market shock, impacting not only supply (production of goods and services) but also demand (consumption and investment). All businesses, regardless of size, are facing serious challenges, especially those in the aviation, tourism and hospitality industries, with a real threat of significant declines in revenue, insolvencies and job losses in specific sectors. Sustaining business operations will be particularly difficult for Small and Medium Enterprises (SMEs).
Following travel bans, border closures and quarantine measures, many workers cannot move to their places of work or carry out their jobs, which has knock-on effects on incomes, particularly for informal and casually- employed workers. Consumers in many economies are unable or reluctant to purchase goods and services.  
Prospects for the economy and the quantity and quality of employment are deteriorating rapidly. While updated forecasts vary considerably and largely underestimate the situation, they all point to a significant negative impact on the global economy, at least in the first half of 2020.
In recent weeks, we have seen the significant economic impact of the coronavirus on financial markets and vulnerable industries such as manufacturing, tourism, hospitality and travel.Global tourism, travel and hospitality companies closing down affects SMEs globally. Like any other countries in the world various stakeholders and business are affected in many ways.
Amid growing apprehension about Covid-19, Bhutanese of all walks of life have come forward to make their contributions – some in cash and others in kind to the government and frontline works. Within days of the first Covid-19 positive case on March 5, contributions started pouring despite the government saying it was not calling for any budget support.
Employees working in tourism industry are the ones who are heavily affected. While some Tour Operators have cut down the number of employees in their workplace, some have asked the employees to stay on leave without salary.  However , travel companies like DrukAsia  and All Bhutan Connection (ABC) has committed to pay their 74 employees monthly salary as usual. Mr Tshering Dendup and Needup Wangdue , the managing partners of Drukasia shared that in such crisis if we (the employers) leave our employees without salary, it will be the most selfish act from our side. He said "We are all in this together and our company shall leave no employees behind because these people help us build the company".   The companies has also donated 100,000 to the Kidu Fund.
Although Tourism industry in Bhutan generates second highest revenue and income, the travel industry engages highest number of employment. To curb the affect of COVID 19 economy backlash, Under the guidance of the Golden Throne and the Royal Government, the Tourism Council of Bhutan in collaboration with its partners are working on 'Employment Support Scheme' for fulltime tourism and hospitality employees by identifying projects. However, any other Bhutanese citizens who is in situations of joblessness due to the COVID 19 situation may apply for the job.
---