Bhutan competed in the Olympics through historic qualification
Since 1984, Bhutan has been competing in the Olympics via universality invitation, but not the Tokyo 2020 Olympics.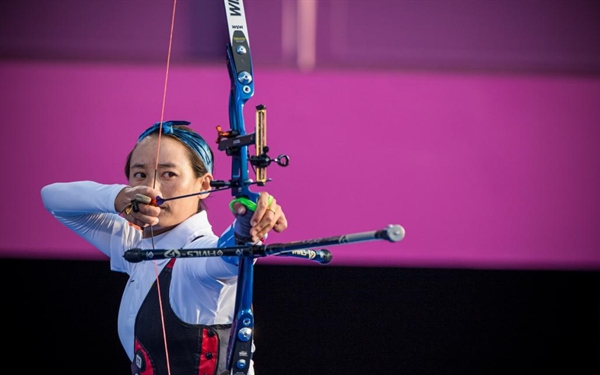 (Source: World Archery)
For the first time in history, Bhutan won a quota place in the Olympics — thanks to Karma, the talented archer. 
The 31-year-old made her Olympic debut five years ago in Rio 2016 Summer Olympics. And became the first Bhutanese athlete to win the historic spot at the Tokyo 2020 Olympics. 
She scored a competition-best 616 points during qualifying in Japan, seeding 56th overall, and faced India's number one Deepika Kumari in her first-round match. 
While she lost in straight sets to Kumari, Karma was pleased with the significant progress she has made for Bhutan by competing in the Games.
"To qualify for the Olympics was my biggest dream. To achieve the Tokyo Olympics was like achieving a medal for our country. I'm very satisfied," said Karma.

Karma won her quota spot for Tokyo during the Asian continental qualification tournament in Bangkok. By earning her place, instead of receiving a universality invitation, she said she felt less pressure to perform well when she arrived at the Olympics.
She had after all earned her place among the world's best outright.
Training under coach Young Sook Park, the 1984 Olympian also known as Sally, Karma has made huge technical progress and it's evident on the competition field.
"She is god's gift to me," Karma said. "Whatever I achieve, it's all because of her. She helped me a lot. I thank her. Because of her, I'm here."
It appears that the feeling is mutual. Coach Sally was quick to praise Karma, even after her loss to Kumari, commending her star pupil for her progress. 
"She was fantastic," Sally said. "I never felt that type of pressure. Everything was perfect. I'm very satisfied with her performance."
Including Karma, three other athletes from Bhutan competed in the Tokyo Olympics through invitations and wild card entries for swimming, judo and shooting events.
On July 27, swimmer Sangay Tenzin completed his 100m freestyle in 57.57 seconds. Since 2019, he has trained in Phuket, Thailand with support from the International Swimming Federation's [FINA] scholarship programme.

On July 24, judoka Ngawang Namgyel was defeated by Mihrac Akkus from Turkey. 21-year-old Mihrac Akkus was the silver medalist at the 2020 Judo Grand Prix Tel, Israel.
According to Bhutan Judo Association (BJA), Ngawang lost by juji-gatame (arm bar). "His grip fighting was good and kept Akkus at bay foiling all of his attacks. He put on good positive judo and even attempted seoi nage (shoulder throw)."  
Ngawang lost in 2 minutes and 56 seconds.  
"Ngawang had the added disadvantage of facing a lefty. There is no senior lefty Judoka at the BJA. Training against a lefty has more or less not been done. Newaza (ground fighting)  has not been a big part of our training," BJA stated.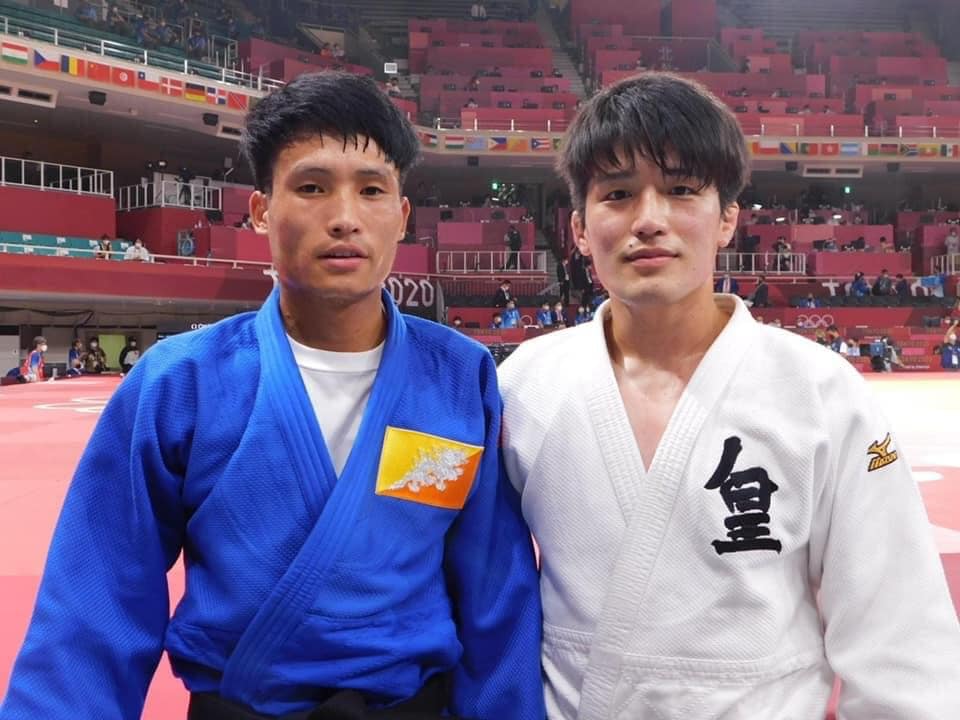 (Source: Bhutan Judo Association)
Shooter Lenchu Kunzang was eliminated in the 10m Air Rifle Women's Qualification round on July 24. She scored 618.1 out of 654 points. Lenchu was ranked 43rd out of 50 shooters. 
Even though Bhutan's journey in the Tokyo Olympics had ended, these Bhutanese athletes have been a source of inspiration to the kingdom. 
---
---