Bhutanese will not hold any grand Chunipa Losar celebrations this year
'Buelwa Phuewi Nyim' in Dzongkha, the Traditional Day of Offering is believed to have originated in eastern Bhutan when people paid tributes, felicitations and offerings to Zhabdrung Ngawang Namgyel, the founder of Bhutan.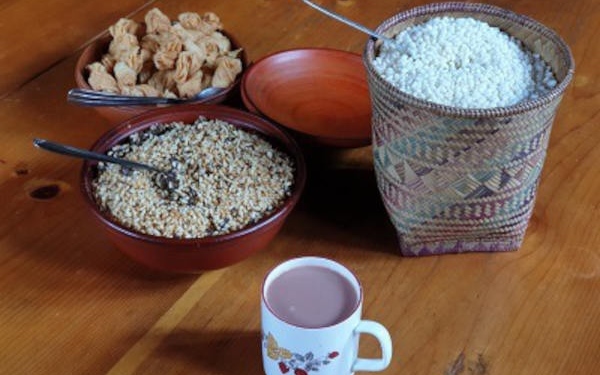 Traditional Day of Offering
Today, it's known and celebrated as Chunipa Losar (Losar meaning New Year) across the country, as it falls on the first day of the twelfth Tibetan month. On the Gregorian Calendar, the Traditional Day of Offering usually falls in January or February. It also has a misnomer 'Sharchokpi Losar' given its current popularity among the people from eastern Bhutan.  
History of the Traditional Day of Offering
According to Dr Karma Phuntsho, this ancient tradition of New Year's Day was widely celebrated in Bhutan and other parts of the Himalayas, and was even recorded in texts such as the Gongdue (དགོངས་འདུས་) teachings of Sangay Lingpa (1340-96). Zhabdrung Ngawang Namgyel, was a staunch follower of Sangay Lingpa's teachings and had invited Sangay Lingpa's descendant Rigzin Nyingpo to bestow him the entire teachings of Sangay Lingpa and incorporated rituals such as the Lama Gongdue into the ritual curriculum of the State Monk Body. In this way, the Gongdue calendar is also significant in Bhutan's religious institutions. It is said that Zhabdrung chose this losar as the time to change the officials of his new government and monastic body in Punakha.  
For all these reasons, the day took such significance in Bhutanese history to remember and express love, loyalty and reverence to the unifier of the country. 
Traditional Day of Offering/Chunipa Losar in Bhutan Now
Traditional Day of Offering/Chunipa Losar is a national public holiday in Bhutan. Government offices and institutions are closed for a day to observe and celebrate the New Year. People wear their finest dresses and feast on varied delicacies. Starting with rice porridge as the dawn breaks, suja (butter tea) and milk tea with snacks would follow suit. Lunch and dinner would usually be brown rice or white rice with meat dishes such as curry. There is an overflow of alcohol – from the traditionally brewed ara, occasion speciality changkey (fermented rice that's fried) and western drinks. Families gather and go for picnics in urban areas. Many visit monasteries and temples to make offerings given the religious significance of the day.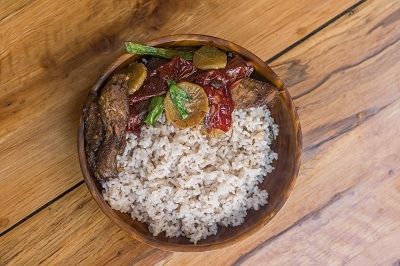 It would be a common sight to see Bhutanese men participating and contesting in the country's national sport of archery. Other traditional sports like digor (a game of flat spherical stones that are thrown), Khuru (darts) and dice are also played. In the rural areas, these are also days of stiff traditional sport competition among Gewogs (group of villages) and attract huge crowds. Bhutanese women also take part in these as dancers especially during archery matches in the countryside.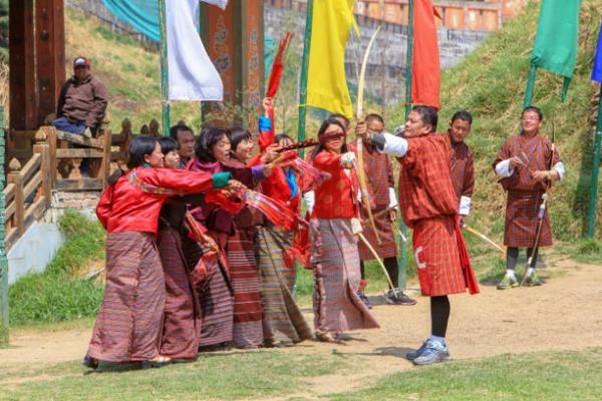 Traditional Day of Offering 2022
This year, the Traditional Day of Offering falls on February 2, 2022. And the Bhutanese would have been in a festive mood today – especially the farmers since the day heralds a new farming cycle and it's their time to rejoice before getting down to hard work. However, this year, the country will be seeing indoor celebrations as a strict no gathering rule was implemented due to the current COVID-19 situation. This means that Bhutanese will hold cosy celebrations restricted within their family this year. 
On January 15, 2022, Bhutan announced a '72 hour Blackout' and a lockdown was implemented thereafter. With 1821 active positive cases as of January 31, 2022, some of the Dzongkhags (districts) in the country are still in lockdown including Thimphu, the capital city of Bhutan. 
Nonetheless, Bhutan will see another new year celebration, called the Dangpi Losar (falling on the first day of the first Lunar Tibetan calendar) with two days of public holiday in March. Bhutanese have adopted this as the main losar and given the current situation in the country, people can take solace in hopes of a celebration then and curb the celebration today to flatten the curve. 
---
---