Denmark donates around 250,000 doses of AstraZeneca vaccines to Bhutan
Bhutan calls for help. And Denmark responded. The Danish authorities are working hard to deliver the vaccines to the Himalayan kingdom.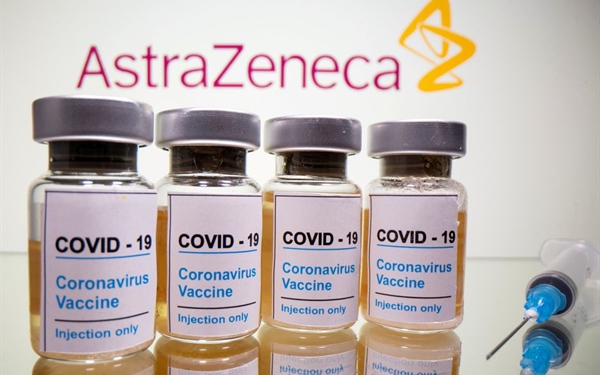 Good news. Denmark is offering around 250,000 doses of AstraZeneca's Covid-19 vaccines to Bhutan.
According to a press release from the Danish foreign ministry, the Danish authorities are working to get the vaccine doses delivered to Bhutan as soon as possible.
"The government has also decided to donate approx. 250,000 doses of the vaccine from AstraZeneca to Bhutan, which urgently lacks doses for the implementation of other plugs for a large part of the population," the press release stated.
Around 250.000 AstraZeneca-vaccines are coming to Bhutan as a donation from the Danish Govt🇧🇹🇩🇰 to help Bhutan combating #COVID19 and secure that the citizens get the second jab in time. #StrongerTogether #DenmarkStandsWithBhutan @svane_freddy @MStrandgaard1 @FMBhutan

— Denmark in India (@DenmarkinIndia) July 1, 2021
"Donation and transport of vaccines is a complex process. There are still a number of practical and legal ends to be met so that donations can be carried out as efficiently and safely as possible. We are working hard on that." Ole Jensen, Deputy Director of the Statens Serum Institute, said.
The government of Bhutan has thus far contacted 18 countries to procure the vaccines bilaterally. The kingdom needs at least 500,000 doses of vaccines to conduct the second vaccination drive. The government is confident that they will be able to secure the booster shots for the eligible Bhutanese.
On 25th May, Bhutan received the first tranche of 5,850 doses of Pzifer-BioNtech vaccines under the COVAX-Facility in the region.
Initially, concerns were raised that the country may run out of time to meet the recommended gap between the first and second dose. However, recent research has shown that a delayed second dose may provide an even stronger immunity.
According to researchers, more than half a billion doses of the AstraZeneca vaccines have been sent to 168 countries thus far.
---
---