Mt. Jomolhari in Every Trekkers Bucket list Around the World
Hundreds of tourist's trek to wake up at the base of Jomolhari (Jangothang) to see the most spectacular Mt. Jomolhari, Mt. Tseringang and Mt. Jichu Drake.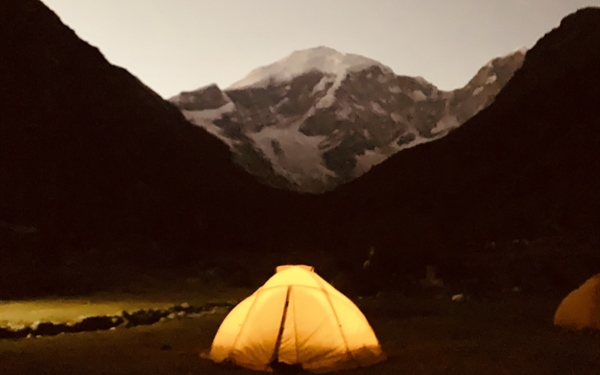 Background 
Mountains are some of the most prominent natural geographic features of Bhutan. The kingdom of Bhutan has 18 mountains above 7000 meters, many of which are considered to be difficult, dangerous, challenging, and above all sacred. Mt. Gangkar Puensum is the highest mountain in Bhutan. At an elevation of 7570 meters a prominence of 2995 meters, it is considered one of the highest unclimbed mountains.
Jomolhari Mountain Ranges 
Out of several famous trekking trails, Jomolhari Trek is one of the picturesque and most popular trekking trails in Bhutan. Hundreds of tourists trek to wake up at the base of Jomolhari (Jangothang) to see the most spectacular Mt. Jomolhari, Mt. Tseringang, and Mt. Jichu Drake.
Mt. Jomolhari with an elevation of over 7326 meters is the source of Paro Chhu (river). The mountains are considered sacred to Buddhists who believe it is the abode of one of the five Tseringma sisters-female protector Goddess (Jomo) of Tibet and Bhutan.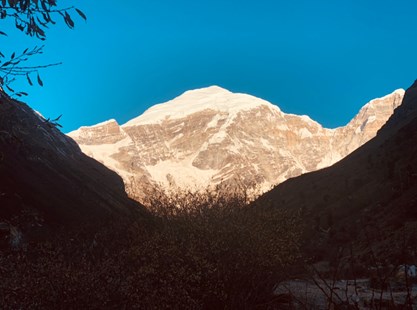 After driving through the rice terraces, fields of millet, apple orchard, and Drugyel Dzong we reach Shana Village. The last road point is to Shana Village thus Jomolhari Trek starts from Shana Zampa (Bridge). The trail takes you into Jigme Dorji National Park, the largest protected area in Bhutan, and follows the Pa Chhu river, ascending and descending through pine, oak, and spruce forest. During the autumn season, the forest looks very vibrant with a mixture of fall colours and patterns of leaves. On day one, trekkers hike about 6-7 hours to reach the first camp at Thangthangka.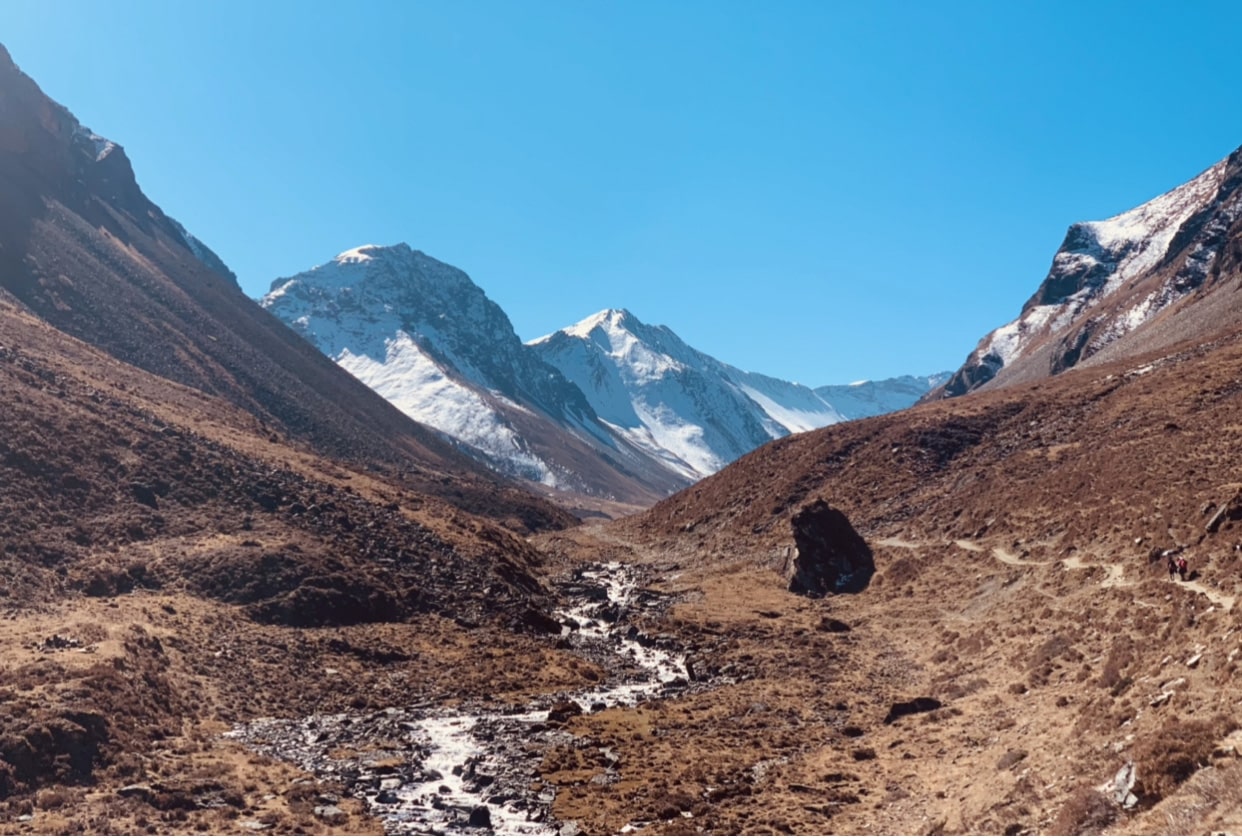 Day two trek is more scenic than day one and with the 3 hours hiking duration. As you keep following the Pa Chhu riverbank, you eventually see Mt. Jomolhari and other giant mountains vistas. After three hours of the gruelling hike trekkers enter Seo Gewog centre, from there it takes another 20 minutes hike to the Jomolhari Base Camp. 
The base camp at Jangothang sits by an old ruined fortress beneath Mt. Jomolhari and its neighbor Jichu Drake and Tseringang.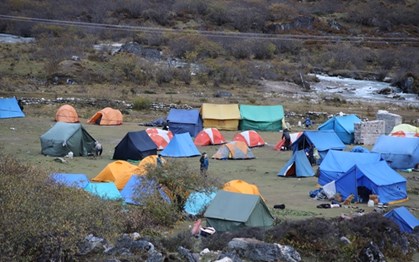 Most of the tourists make it to Jomolhari base camp and for those hikers who aspire to go beyond and climb higher altitude, They use Jangothang as the acclimatization point. In the morning tourists wake up to the great view of two colossal snow-capped mountains of Bhutan and this experience is felt only if you have trekked to the base of Jomolhari base camp. Jangothang is a place where you meet tourists from all over the world. Locals, trekking crews, guides, staff, and tourists get to exchange conversation. It is the meet point for people doing snowmen trek, Gasa– Laya Trek, and many more.
FACTS ( JOMOLHARI TREKKING TRAIL)

• The trekking trail routes to Termola (Forbidden Pass) into Tibet.
• The divine mad man, Lam Drukpa Kuenley is believed to have taken the part of Jomolhari trekking Route to enter Bhutan.
• One of the main incomes besides picking cordyceps for Locals of Soe and nearby villages is by catering pony service to the tourism industry.
• Jomolhari is sometimes known as 'bride of Kanchenjunga.
• Jomolhari is considered sacred and home of goddesses, those living nearby believed it was impossible to climb and that anyone who climbed too high would be thrown down.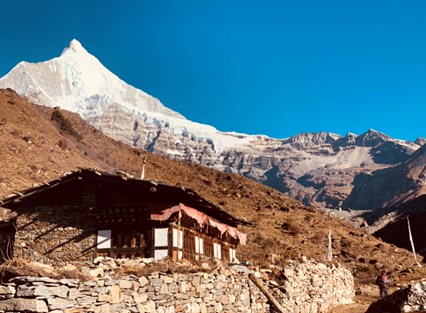 Last house at Jomolhari , Soe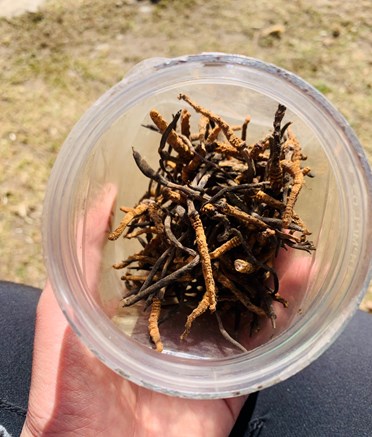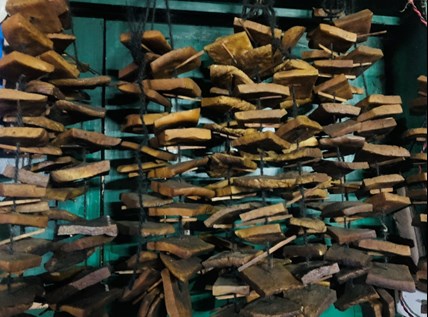 Travel Arrangement
If you wish to plan your way uptake Jomolhari Trek, DrukAsia is a trusted name and travel specialist for inbound Bhutan. They've seasoned guides to help navigate your way up the treks and will arrange everything from the ground to the highlands for you.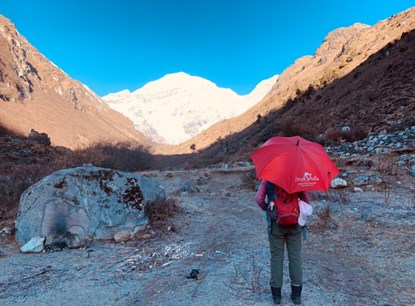 ---