National Assembly Election 2018: Druk Nyamrup Tshogpa And Druk Phuensum Thosgpa Through To General Round
Druk Nyamrup Tshogpa secured 92,722 votes and Druk Phuensum Thosgpa secured 90,020 votes.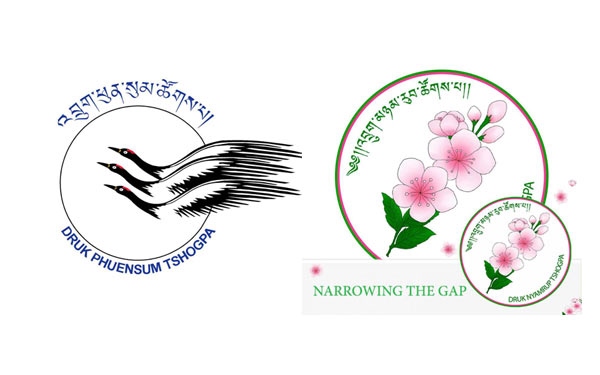 (Source: Facebook/Druk Nyamrup Tshogpa and Facebook/Druk Phuensum Thosgpa)
By Kinley Yangden | Bhutan Times
The two parties that have made it through the National Assembly Election primary round are Druk Nyamrup Tshogpa (DNT) and Druk Phuensum Thosgpa (DPT), after polls ended today. 
DNT secured 92,722 votes and DPT secured 90,020 votes, making them eligible for the general round which will be held on Oct 18. 
Incumbent party People's Democratic Party (PDP) garnered 79,883 votes, while the other contesting party, Bhutan Kuen-Nyam Party (BKP), received 28,841 votes.
The primary round held today (Oct 15) saw a total voter turnout of 66.27 per cent, where 290,744 out of 438,663 registered voters.
DNT President Dr Lotay Tshering told BBS that "elections are unpredictable and is happy that DNT, a party from outside the parliament, has been elected."
"DNT is happy that the people of Bhutan believed in the party's vision of narrowing the gap and bringing healthcare services to the doorstep," said Dr Lotay Tshering.
PDP President Tshering Tobgay congratulated the presidents of DNT and DPT for their "outstanding performance". He also congratulated BKP for "taking part in this important election".
The general round will be held on Oct 18. It will be the country's third general election.
---
---