The Mystery Of Mebar Tsho-The Burning Lake Of Bhutan
The Burning Lake is regarded as one of the most sacred sites in the Kingdom.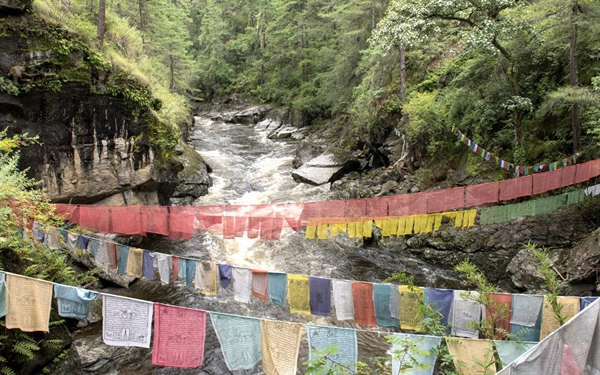 (Source: Flickr/Pradeep Prakash)
By Zann Huizhen Huang 
Bhutan, also known as the 'Last Paradise' is not only blessed with pristine nature but also 'Neys' or spiritually potent, sacred sites.
A Ney can extend across an entire valley or a mountain or it can even be a very specific site such as a single rock, pool or tree.
The Bhutanese believe that many of these Neys have been blessed by the Padmasambhava (He who came into being in a lotus), or Guru Rinpoche.
Some Bhutanese believe that mystical energies emanate from these mystical Neys, making them perfect retreats for spiritual awakenings.
Notable examples of Neys in Bhutan include: the Jomolhari Snow Mountains, the Singyedzong Valley, the Taktshang cliff, the cave of Wangdi Ney and the riverine pool of Mebartsho, also known as the 'Burning Lake'.
The legend of the Burning Lake
The Burning Lake is regarded as one of the most sacred sites in the Kingdom. Located in Tang Valley near Bumthang in central Bhutan, it is actually not a lake but rather a pool found along a river.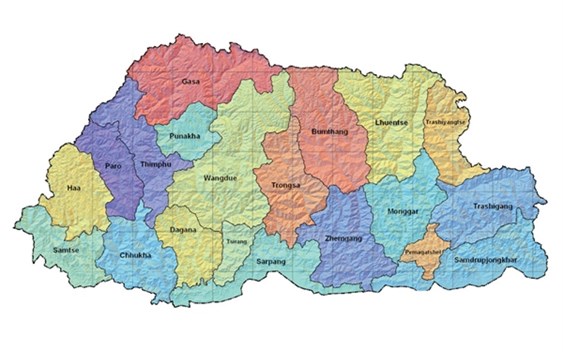 Source: Map of Bhutan
Legend has it that Terton Pema Lingpa, the discoverer of hidden ancient texts, is believed to be the reincarnation of Padmasambhava himself.
Pema Lingpa had a vision of the sacred treasures which Guru Rinpoche had hidden within the Burning Lake in the 8th century. His mission was to unearth those sacred Buddhist relics and scriptures so that the Guru's teachings could be passed onto future generations.
This revelation brought Pema Lingpa to the lake and as he stood on the rocks, he could discern a temple with many doors at the bottom of the waters.
Upon seeing that one door was opened, he dived right in and swam into a huge cave. A women with only one eye gave him a treasure chest and in no time, Pema Lingpa found himself on dry land again.
His feat, however, was met with disbelief and cynicism by the locals. To convince them, Pema Lingpa invited them to witness his second attempt at retrieving another 'terma' or 'treasure'. This time, holding a lit lamp, he spoke to the crowd who had gathered to watch:
"If I am a genuine revealer of treasures, then may I return with the treasure with my lamp still alight. However, if I am a devil, may I drown."
Source: Youtube/WildFilmsIndia
With that, Pema Lingpa dived into the waters again, holding a butter lamp in his hand, but he took a long time to surface and the people grew anxious.
All of a sudden, he re-emerged from the waters holding a statue, a treasure chest, a scroll of paper, with the butter lamp still burning bright in his hand.
Thereafter, the lake which was formerly called 'Nya Ring Brag' or 'Long Nosed Cliff' came to be known as the Mebartsho or Burning Lake instead.
An important and popular pilgrimage site
Today, the Burning Lake is a popular pilgrimage site for the Bhutanese and foreign tourists alike, known for its tranquillity and verdant beauty.
Getting there is a 30 minutes' drive from the town of Chamkhar. From the road, there is a 5 minutes' walk to the lake.
Around the lake, there are many small conical clay mounds called tsatsas which are often engraved with sacred Buddhist symbols. Sometimes, they contain human ash or bone and are offerings dedicated to either the living or dead.
Along the way, visitors will also be greeted by colourful prayer flags tied around an altar dedicated to Terton Pema Lingpa, as well as butter lamps scattered on the river banks as a tribute to this great treasure finder.  
---