The Unique Dream Wedding Destination in Asia - Bhutan
Bhutan, a Himalayan landlocked kingdom located between China and India has a reputation for its mystery and magical charm. Its pristine environment makes it one of the most exclusive and unique wedding destinations.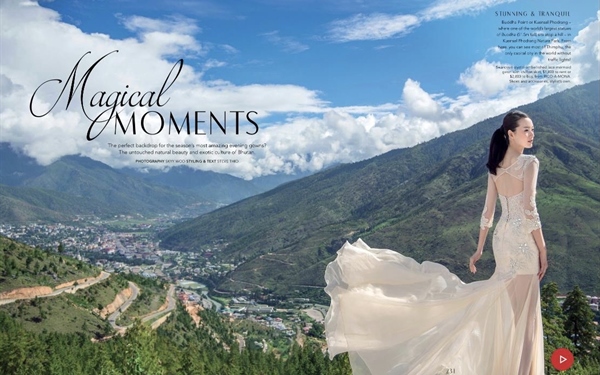 The small landlocked Himalayan country has gained its momentum as a high-end tourist destination in the world with the guiding tourism principle of "High Value, Low Volume". Known for its mysticism, the Himalayan paradise is rich in cultures, history and biodiversity. The pristine environment, jagged mountain trails and unique festivals attract tourists from all around the world.
Aside from tourism, this exotic Kingdom in Asia is also gaining popularity for couples and newlyweds. Some couples will travel all the way to Bhutan either get marry in the Bhutanese customary way, to renew their wedding vows and bonds between the husband and wife, for their pre-wedding photo shoot or even for honeymoon. 
Although traditional Bhutanese marriage ceremony and rituals are only unique to the Kingdom, there are foreigners who want to welcome their union in the customary manner in Bhutan. They feel that holding their wedding ceremony in Bhutan will bring much blessings and everlasting happiness due to the deep spirituality of the country. It will also make the sacred occasion extra special and memorable.  
A traditional Bhutanese wedding ceremony includes religious rites performed by Buddhist monks and lama. The ceremony usually takes place at the home of a Bhutanese host. Sometimes, wedding receptions are held in hotels and resorts at the request of the couples. During the ceremony, there are also mask dances, folk songs and traditional Bhutanese performances to entertain the guests.
Bhutan is also an ideal location to have a pre-wedding photoshoot. The Kingdom is home to some of the most gorgeous Himalayan range. Its stunning mountainous landscapes, beautiful sceneries and world-class architectures are unparalleled.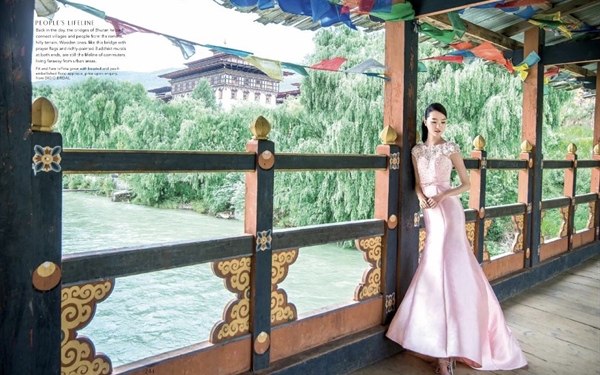 Not only will the newlyweds take home breathtaking photographs and unique experiences, but the immersion into Bhutanese cultures will be memories that last a lifetime. The hospitality and warmth of the Bhutanese will also serve as a great remembrance for the couples. 
Get a glimpse of the pre-wedding photo shoot or wedding ceremonies in the links below. 
- Pre-wedding photoshoot in Bhutan
- Wedding ceremony and honeymoon in Bhutan
- Her World Brides bridal shoot in Bhutan
The trips above are arranged by Druk Asia, a pioneer tour operator in Bhutan. 
Bhutanese wedding ceremony for foreigner who married a Bhutanese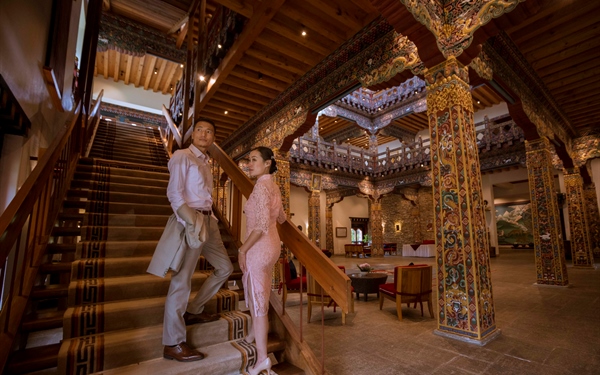 While many celebrities and prominent figures such as Hong Kong superstars, Tony Leung and Carina Lau conducted their intimate wedding ceremony in Bhutan, the most popular wedding has to be that of the 5th King of Bhutan, King Jigme Khesar Namgyal Wangchuck and Queen Jetsun Pema held on 13th October 2011. The notable Royal Wedding was held in a traditional Bhutanese manner in the famous magnificent ancient fortress, Punakha Dzong.
So, the next time if anyone ever asks you where to go for a unique wedding destination for wedding ceremony or pre-wedding photography, just tell them to go to Bhutan! 
 -----
Why is Bhutan a dream destination in Asia for wedding and pre-wedding photoshoot? 
1. Bhutan has gorgeous and breathtaking landscapes that are effortless for photographs.
2. It is one of the least crowded tourist destinations. There will not be anyone getting in the way of your event. That'll provide the couples an experience that feels more exclusive and intimate.
3. The architectures in Bhutan are distinctive and serve as beautiful backdrops.
4. There are plenty of splendid locations to take your pre-wedding photo shoot. You get to explore wonderful new destinations at the same time.
5. The traditional Bhutanese wedding ceremony is very unique and spiritual. Marriage is a sacred experience and Bhutan is the perfect location for couples to take their vows.
6. The Bhutanese are friendly, welcoming and hospitable.
---
---