Unique Marriage Practices in Bhutan
Many couples are writing their own love stories but on the contrary divorce rate in Bhutan is staggeringly increasing.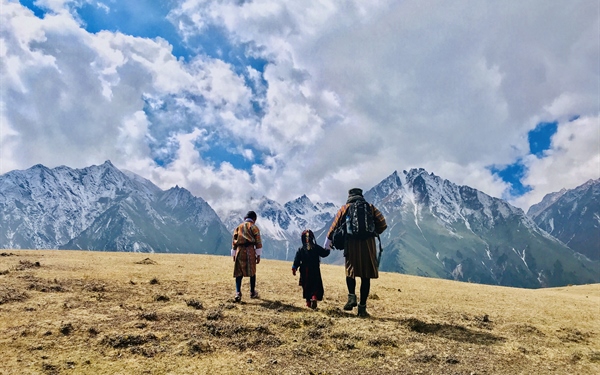 In the past, marriages were arranged. However, since the 1970s the majority of marriages are love matches in Bhutan. In earlier days during our forefathers time the minimum age to marry was as early as a teen for women and early twenties for men. In some parts of the country, there was a customary practice of 'Chhu Ngyen' meaning child marriage in olden times.
The practice was such that the two children in the village or neighbourhood would be married at a very early age by the parents and later on as the children turn into adults they would marry each other. However, these kinds of practices are gradually perishing in Bhutan.  In the eastern part of Bhutan the popular and common courting practice is known as 'sergemathang/khotkin'  (marriages between cousins and in-laws) marriage.
The marriage of the Serga Mathang and Serga Khotkin is known to be an honour in the olden times. Today, due to educational awareness and due to medical factors, it is no longer as common as it was some years ago.
Polyandry, the practise of courting more than one husband still exists in some parts of Bhutan and so is polygamy. Polyandry Marriages are often common among the highlanders in Bhutan even to this very day. The 'fraternal polyandry' in which two or more brothers are married to the same wife. To give a fine example, Late Aum Dema (Name changed), who hails from Merak under Tashigang District who was then 65 years old was married to 3 brothers and together, they had 7 children. Her first husband's two younger brothers were mere toddlers when they were married and apparently even cared, carried, and nurtured them, and later, they became her husbands too.
Though such practices exist today, the locals and neighbours will be hesitant to share with an outsider. Many think it's a shameful act but the good news is the mentality of people is changing because these people openly live such marriages. En route to Jomolhari, you will come across one of the first households where a woman married two men. While one husband stays home to help her manage the household, the other rear yaks and cattle and move around with the animals.
Traditionally, the locals believe that the practice of Polyandry started with the intention to prevent further division of their land and other household properties in olden times.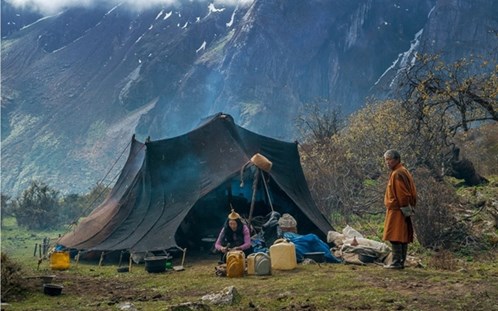 In rural areas in the western part of Bhutan, it is very common for the husband to move into his wife's household. Interestingly when it comes to children inheriting properties from their parents, daughters inherit more in the western part of Bhutan. On the contrary, women in the eastern part of Bhutan don't inherit property from their parents because they marry and settle in their husbands' hometowns.
However, both these traditions and cultures are changing because the pattern of the family is evolving and economic dynamics changing. Nowadays couples marry the person they love and settle down on their own. Many couples are writing their own love stories but on the contrary divorce rate in Bhutan is staggeringly increasing.
---
---