Tshering Zangmo Represents Bhutan At The 5th Young Chef Olympiad In India
Tshering Zangmo has successfully made it to round two of the Olympiad.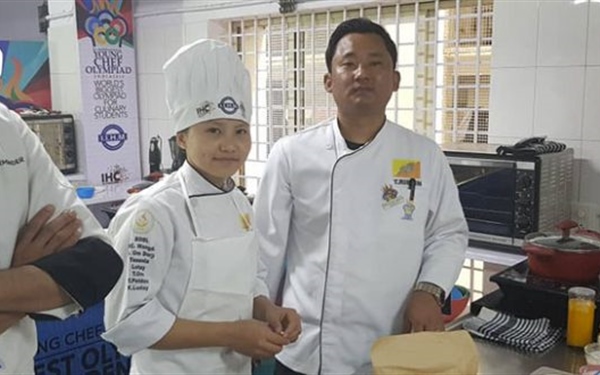 (Source: Kuensel)
By Dechen Tshomo | Kuensel
Tshering Zangmo, a fourth-semester student from the Royal Institute for Tourism and Hospitality in Thimphu represented Bhutan at the 5th Young Chef Olympiad in India.
The London-based International Hospitality Council, in association with the International Institute of Hotel Management, started the Young Chef Olympiad in 2015.
Young Chef Olympiad is a platform for students to showcase their skills
The aim is to give young student chefs from around the world a platform to showcase their culinary skills and to compete at a global level.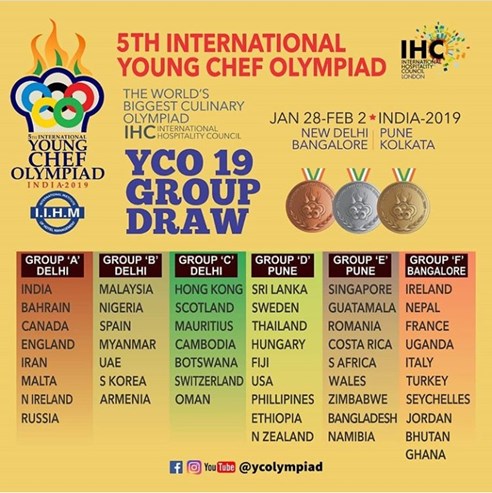 Photo: My Cookery Zone
Tshering Zangmo said that she was fortunate to be at the Olympiad.
"This opportunity is a stepping stone to my career." 
Her mentor, Tshewang Rinzin, who has trained her in Bhutan, said that participants from more than 50 countries took part. It is important for Bhutan to participate in such international events.
Tshering Zangmo has successfully made it to round two of the Olympiad. The first round was for a French main dish and a French dessert.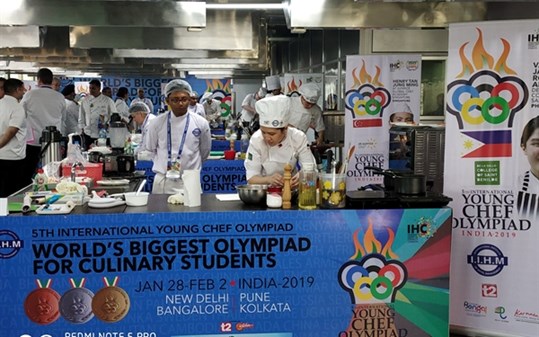 Photo: Facebook/Young Chef Olympiad 
As for the second round, the challenge was to showcase one's original 'creative' food.
How the Young Chef Olympiad has benefitted Tshering Zangmo
Meeting with people from different countries and learning about various food cultures was something new to Tshering Zangmo.
"It made me feel good about myself and it boosted my confidence."
She added that even though funding her participation was a challenge for the institute, the Bhutan Development Bank and some individuals have kindly sponsored the team from Bhutan this year.
This article first appeared in kuensel and has been edited for Daily Bhutan.
---