Bhutan will be rolling out nationwide vaccination drive for children
Earlier today, Bhutan has received the Pfizer and BioNtech vaccines for children aged 5 to 11.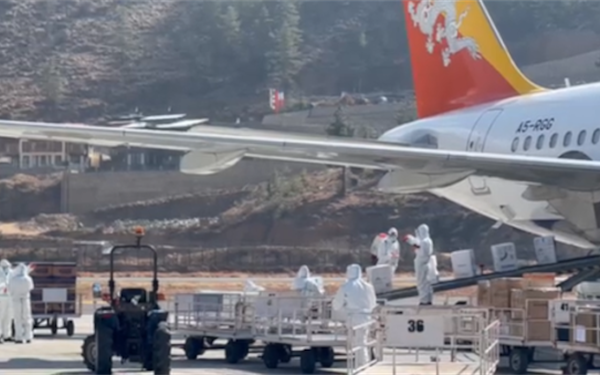 The Venerable Lam Neten and the monks from Paro Rabdey administered the Thruesel Ceremony at Paro International Airport.

With the arrival of all the required vaccines to vaccinate children 5-11 years with both doses and boosters for 12-17 years, MOH will begin nationwide vaccination immediately. Micro plans for each district has been completed. Deployment of vaccines to the districts will start today from Thimphu after the lot clearance by DRA.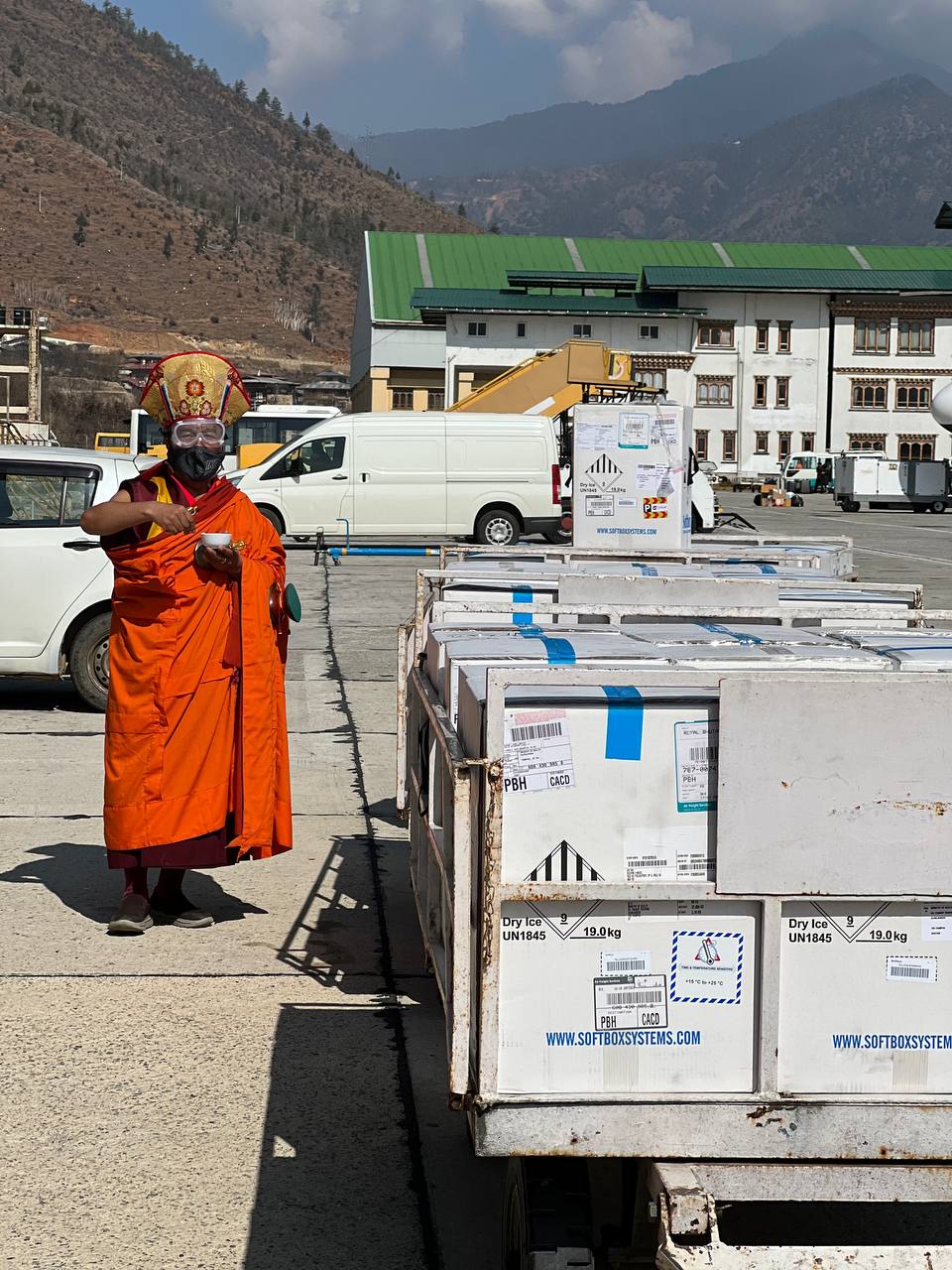 The registration for the vaccines began on February 21, 2022, coinciding with the birthday of His Majesty the King. For those who haven't registered their child (between 5 to 11 years of age), they can do so through the Bhutan Vaccines System.​
​
Prime Minister Dasho Dr Lotay Tshering announced that moving forward, starting mid-April, the country will not resort to lockdowns even after the detection of COVID-19 cases in the community. This will happen after the completion of ongoing exams for Classes X and XII and the rollout of vaccines for children between ages 5 and 11.​
​
The shift in the COVID-19 strategy will change how Bhutan manages the virus in terms of quarantine, tracing, testing and treating. Nonetheless, the strategy is still based on the goal of protecting every life, as commanded by His Majesty the King. Lockdown will only be enforced in two special cases; when the bed occupancy and hospitalisation rate reach the threshold, or when there is a new lethal variant emerging. ​
​
Thus, it is now up to the communities and individuals to shoulder the responsibility to protect themselves and communities at large. More details about the strategy will be divulged in phases.
Bhutan is currently studying the situations in other countries like New Zealand and Singapore that have started to live with the virus. 
Hopefully, with the transition towards confidence in endemic living, tourists will be welcomed to discover the magic of Bhutan once again, soon.
---
---