Bhutan's Growing Tourism Welcomes Luxury Hotel Additions in 2023
As Bhutan's tourism sector continues to grow, it's not surprising that new entrants are keen to enter the luxury segment. In September 2023, two remarkable hotels made their debut.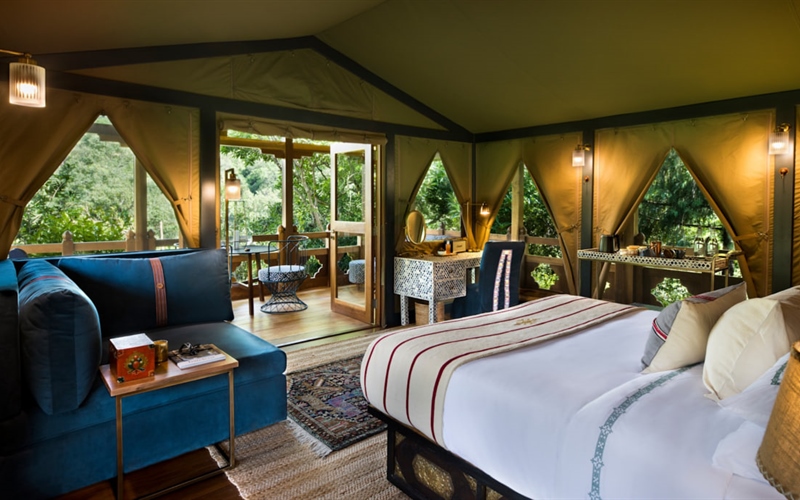 (Source: &BEYOND)
Among them is &BEYOND, a highly regarded and renowned operator of luxury African safari lodges, known for its presence in various locations across East and Southern Africa, as well as a recent expansion into Chile. Their latest addition is &BEYOND Punakha River Lodge, situated in one of Bhutan's most temperate valley regions, Punakha, which serves as a hub for hiking, biking, and numerous other adventures.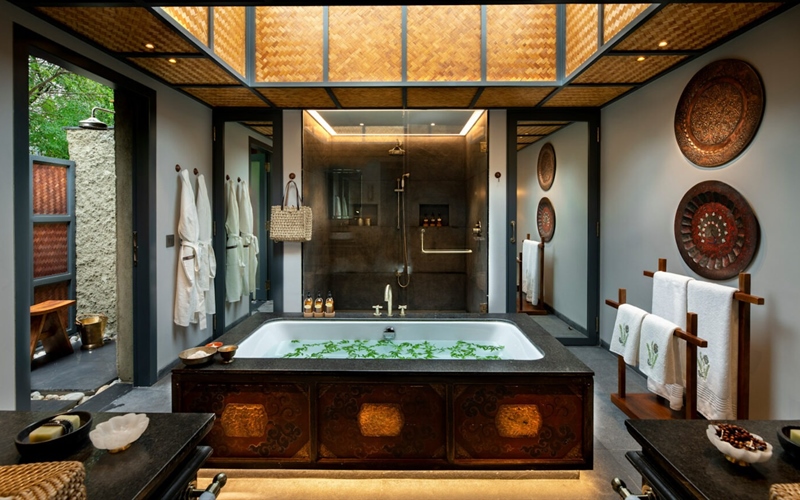 Photo credit: &BEYOND
&BEYOND Punakha River Lodge
&BEYOND Punakha River Lodge, nestled deep within the lush green Punakha Valley and positioned along the banks of the Mo Chu river, is a remarkable retreat. Currently, it offers six cozy luxury tents, a one-bedroom suite known as the River House, and a two-bedroom suite referred to as the Family Suite. The lodge is surrounded by vast stretches of vibrant rice paddies and dense clusters of forested hills. Crafted with intricate detail, the lodge embodies traditional Bhutanese architectural style and seamlessly blends into its natural surroundings. This marks &BEYOND's inaugural lodge in the splendid kingdom of Bhutan.
The Punakha Valley, renowned for its rice and chili farms, is not only home to the Punakha Dzong, one of Bhutan's oldest and most captivating traditional structures, but it also serves as the winter residence of the Bhutanese royal family. The lodge doubles as an adventure playground, making it an ideal base for adventurous outdoor enthusiasts. Guests can choose from a range of activity-based experiences, including rafting, kayaking, and a variety of hikes and extended treks in the breathtaking environment.
For those seeking relaxation, the lodge offers a selection of soothing treatments and wellness therapies, set amidst the serene surroundings of the spa, which is situated in an orange orchard near a tranquil perennial stream. Guests can harmonize their chakras with gentle yoga sessions or luxuriate in a traditional Bhutanese hot stone bath, a must-try experience.
Take pleasure in moments of solitude amidst awe-inspiring panoramas as you jot down thoughts in your journal or immerse yourself in a captivating book. Explore the paddy fields and the surrounding areas for delightful, intimate lunches, relish a sundowner on the suspension bridge adorned with rows of prayer flags, and dine on traditional cuisine that presents a delightful fusion of Indian, Tibetan, and Chinese influences.
How to get to &BEYOND Punakha River Lodge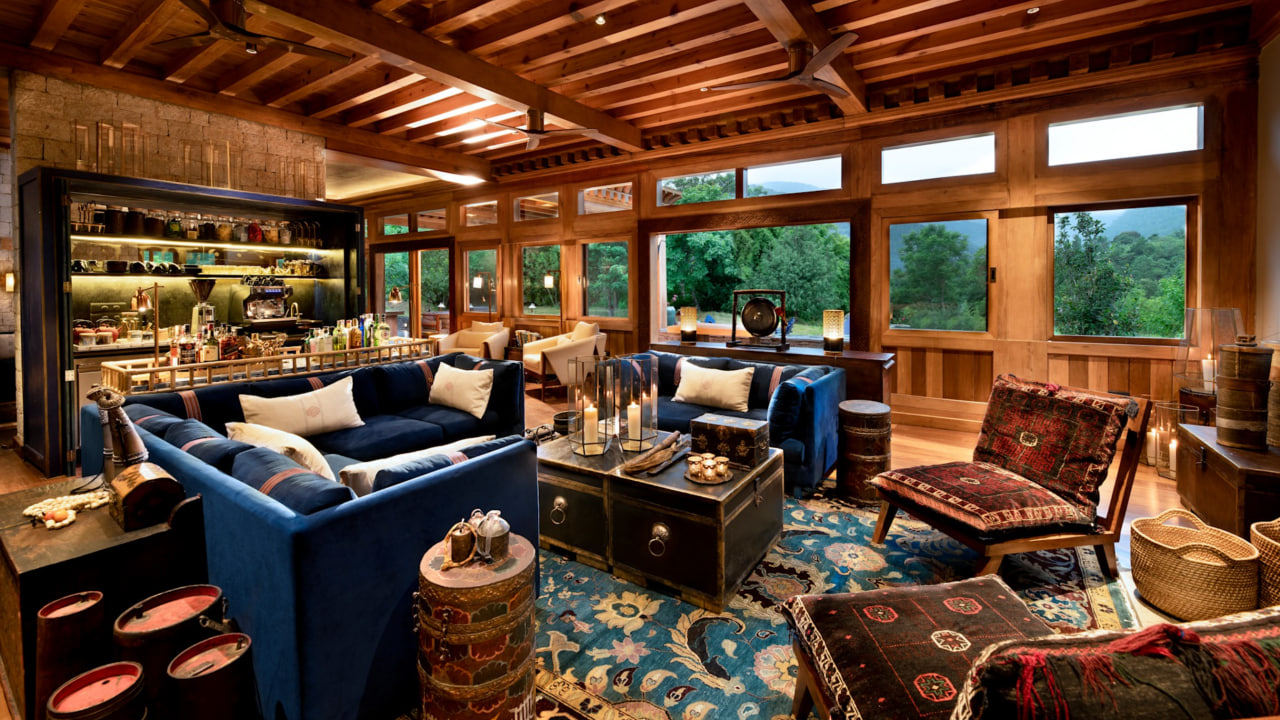 Photo credit: &BEYOND
Pemako Punakha
A more recent addition, opening just a week after &Beyond, is Pemako Punakha, unquestionably the most upscale property owned by a Bhutanese entity in the nation. The parent company boasts a diverse portfolio, encompassing an airline, a mobile carrier, numerous hotels, and more, including the premier hotel in Thimphu, Pemako Thimphu (formerly a Taj Hotel, recently rebranded). In terms of Bhutanese "boutique" standards, this newly constructed establishment is notably spacious, featuring around two dozen tented villas. Each tented villa features a private heated pool, expansive decks, Bhutanese architecture, Serge Ferrari fabrics, copper fixtures and a dedicated butler. Pemako Punakha not only offers these amenities but is also poised to become one of the most talked-about new hotels worldwide.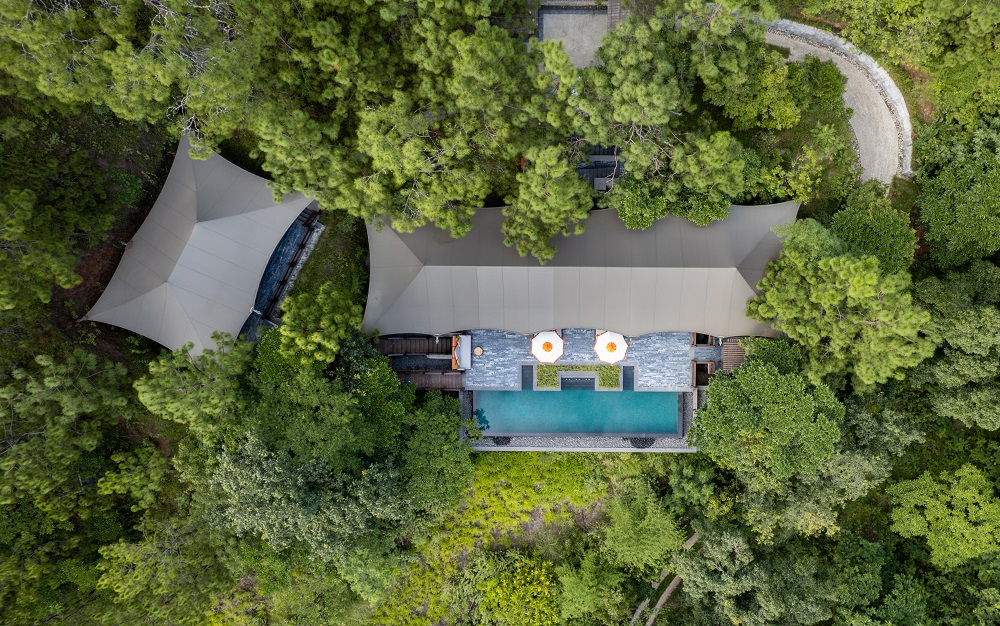 Photo credit: Pemako Punakha
Aside from all the luxury, travellers can rejuvenate themselves at the Lotus Realm. Inspired by traditional Bhutanese medicine known as Sowa-Rigpa, Lotus Realm offers treatments based on the principles of restoring balance and harmony to mind and body. The facilities available at Pemako Punakha include: 
2 single treatment rooms (34 sqm) – hot-stone bath, bathroom and shower
1 double treatment room (26 sqm) – bathroom and shower
1 single treatment room (24 sqm) – bathroom and shower
2 infrared sauna and steam rooms
How to get to Pemako Punakha?
Pemako is approximately 3.5 hours' drive from Paro International Airport and about 2.5 hours' drive from the capital, Thimphu.
The scenic drive from Paro to Punakha crosses the majestic Dochula Pass, with the opportunity to stop over at the Dochula Pass or the Royal Botanical Park in Lamperi for tea or picnic.
Book your trip to Bhutan today with Druk Asia, one of the most reputable Bhutan's travel specialists.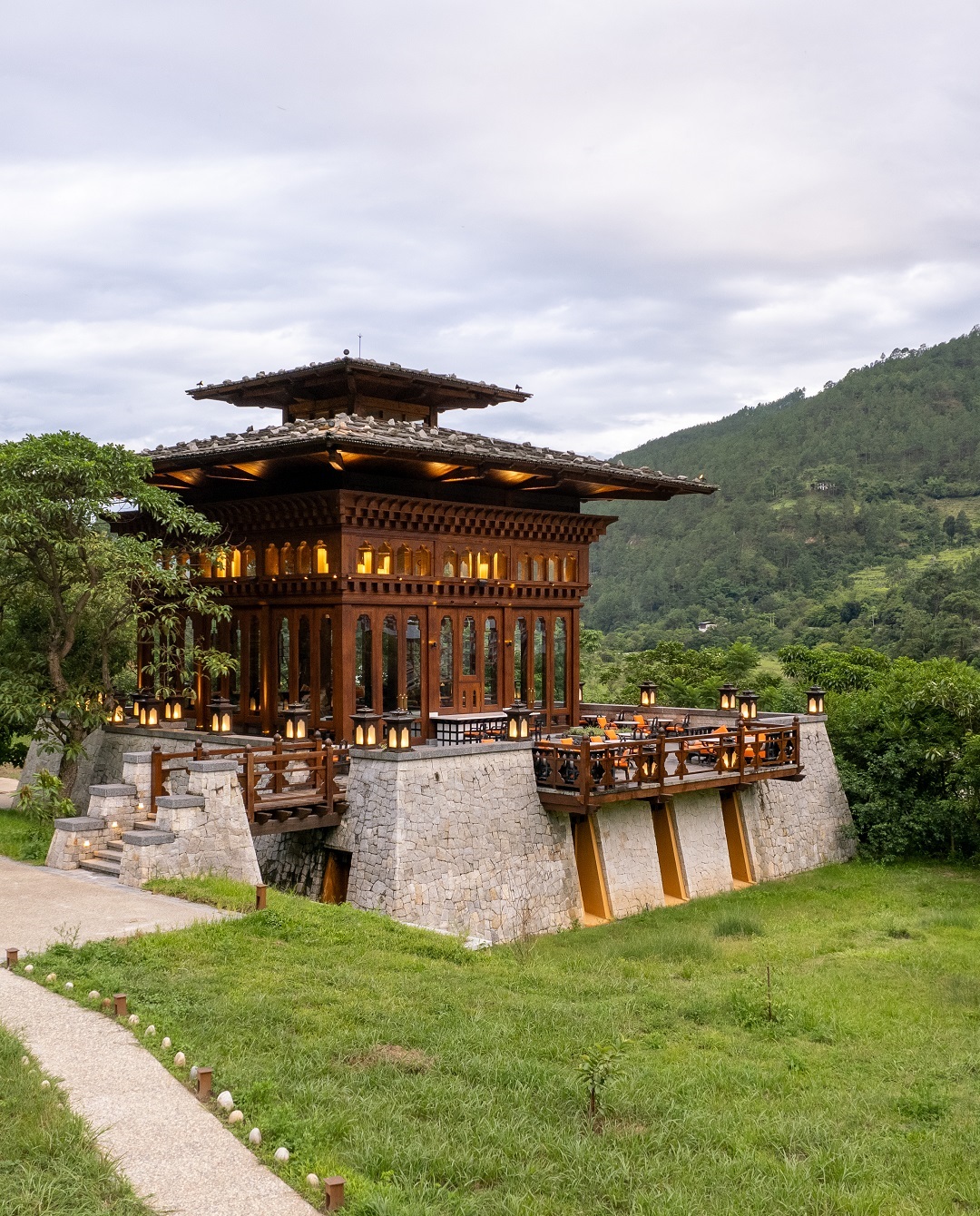 Photo credit: Pemako Bhutan
---
---