CNN lists Tergo-La trek among 23 of the world's best hiking trails
CNN travel recently published a list of "23 of the world's best hiking trails" for their "Monthly Ticket" travel series.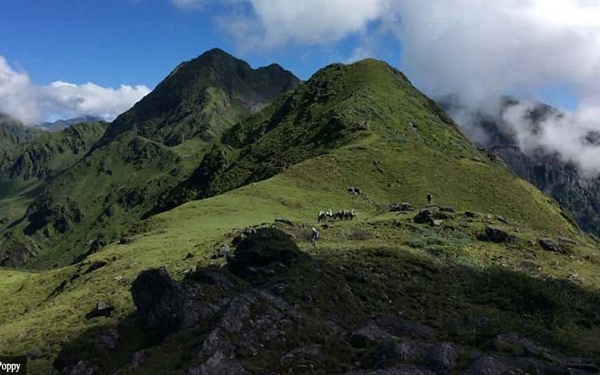 The hikes featured a multitude of unique and spectacular trails that included some of the longest hikes such as the Appalachian trail extending 2200 miles and the Basho wayfrarer trek, a trekking trail that follows a route of a 17th century haiku poet in Japan. Listed at number 10 was the Tergo-La trek in Haa Valley, Bhutan.
CNN states "The relative inaccessibility of Bhutan and need for tourist passes means its trails are unspoiled and ripe for exploration. Tergo-La Trek, in the Haa Valley, is one of the country's lesser-known routes."  
The Tergo-La trail was submitted by Blue poppy tours, a travel agency based in Bhutan for the publication. Their basis for the submission of the Tergo-La hike was owing to its remoteness since not many tour operators advertise this trail
Tergo-La translated from Dzongkha means "hidden treasure door" and the hike lives up to its name as it takes hikers through very remote and captivating trails that pass-through quaint farmlands, pine forests, steep mountain paths and offers a view of Mt. Kanchenjunga, the third highest peak in the world. The path is untouched with very few visitors and is only used by the semi-nomadic yak herding communities. The altitude range for the Tergo-La trek ranges from 3500 metres to 4150 metres and will challenge hikers both physically and mentally. The best times for the Tergo-la trek is during from late April to the middle of November as the trekking routes are normally blocked by snow and ice during the other months.
According to the Tourism council of Bhutan about 200 people including domestic trekkers trek across the Tergo-La trail each year. The Tergo-La Trek and 49 other officially approved treks will be open for tourists from the 23rd of September this year as Bhutan opens her borders after almost 3 years.
Check out the revised Sustainable Development Fee rates if you are planning to visit Bhutan.
---
---