Drukair resumes charter to Timor Leste's capital Dili from 2023
Drukair resumes weekly charter flights to Timor Leste's capital Dili after pandemic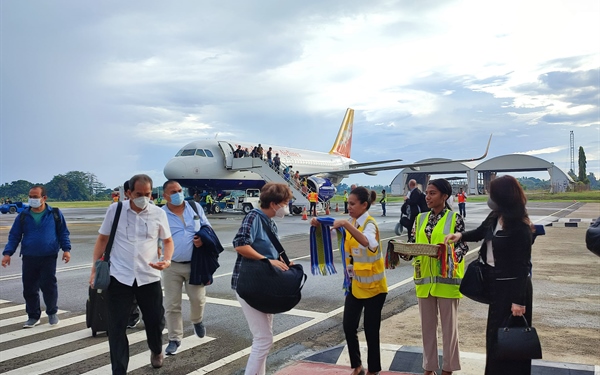 (Source: Air Timor)
From 2023, Drukair will be resuming her weekly Singapore to Dili flight. These flights were put on hold after the onset of the pandemic. However, with the easing of border controls, Air Timor, the charterer of these flights has requested the resumptions of these charters. 
Singapore - Dili Flights
The flight from Singapore to Dili, Timor-Leste is a popular route for tourists and business travellers alike. The journey from Changi International Airport in Singapore to Nicolau Lobato International Airport in Dili takes approximately 3 hours and 30 minutes, making it a relatively short flight and allowed Drukair to extend her flight services from Singapore helping Drukair increase her aircraft utilization significantly.
KB900 will depart Singapore Changi Airport at 0230 hours every Sunday and KB901 will depart Dili at 0930 local time every Sunday. Drukair will then utilize the same aircraft to conduct the Singapore - Paro flights, allowing KB541 to depart at 1230 from Changi Airport on Sundays.
Flying either the Airbus A319 or the Airbus A320neo, each flight from Dili has the capacity to take between 114 passengers or 140 passengers with either 16 or 20 business class seats.
Airlink is Vital Connectivity to Dili for businesses
Air Timor has plans to increase this arrangement to twice weekly once demand picks up for their services. Since 2011, Air Timor has always been providing this Singapore - Dili services by chartering from SilkAir, a subsidiary of Singapore Airlines. 
The Singapore-Dili flight is vital for the economy of East Timor. As a major airhub in Asia, Singapore is the preferred point of embarkation for many businessmen and tourists travelling to East Timor. The existing alternative, though nearer, via Bali's Denpasar airport is relatively cheap but limited connectivity for major airlines. 
Tourism Development in Timor-Leste 
Tourism is Timor-Leste is a major lifeline to her economy pre-pandemic. Tourism to East Timor recorded some 75,000 tourists in 2019 with diving, whale watching mountain biking and eco-tourism the main draw for tourists visiting East Timor.  
Major tourism developments and initiatives are currently in the pipeline as East Timor prepares to apply to join the south-east Asian alliance of ASEAN. In December 2022, the ground breaking ceremony of Pelican Paradise was finally conducted. Pelican Paradise has been on the planning phase for the last 17 years. It is to be a seafront development with a 300 room 5-star hotel and 200 serviced apartments. This initial phase of this development is targeted for completion by end 2025. The developer of Pelican Paradise are experienced resorts developers having completed and sold Sutera Harbor in Kota Kinabalu previously.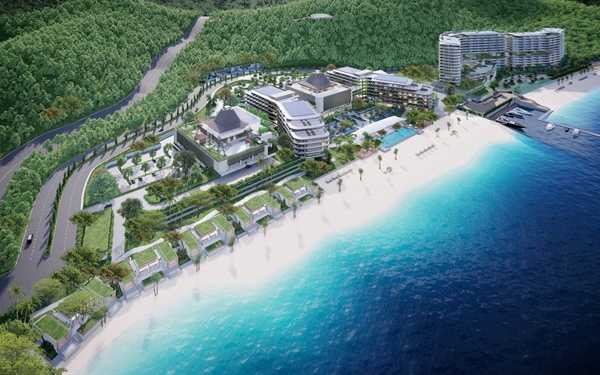 (Source: Pelican Paradise)
Hilton Dili, the first major hotel brand to be available in East Timor, a 150 room luxury business hotel is also scheduled to be completed by July 2023. It offers unparalleled comfort and a panoramic view of city and the Dili waterfront from her rooftop terrace. There is much to look forward to visiting East Timor in just the upcoming months especially with the ease of travelling directly from Singapore's Changi Airport International.
Book your Singapore-Dili flights from Drukair's Singapore office. 
Book your cargo from Singapore to Dili, Timor Leste with Druk Logistics.
---