How Bhutan changed my life: Evelyn Ong
"There's no such thing as a small act of kindness. Every act creates a ripple with no logical end." – Scott Adams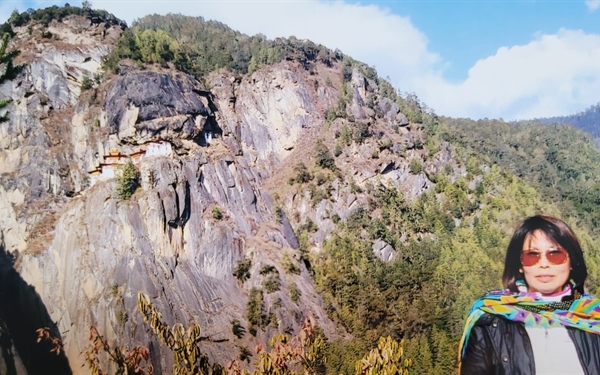 I became an orphan in the year 2011. My father expired in October 2010, and mum joined him in June, one year later. My father passed away from lung cancer; we felt relieved for him as he was suffering in pain, albeit with no complaint at all. Mum's passing, though, was unexpected, and this made it harder to accept.
Losing both parents within a year was heartbreaking. But it gave me immense joy knowing that they had lived to a ripe old age of 94 and 87 in this beautiful world.
In March 2012, I flew to Bhutan for a two-week volunteer cum leisure trip organised by Mr Koh Boon Long of Singapore Bhutan Foundation. The group consists of 15 individuals of various personalities and vocations, including surgeons, lawyers, social workers, retired teachers etc. 
It was the beginning of spring, and when the Drukair's pilots made their super smooth landing on the short runway of Paro Airport, we could see the stunning snow-capped mountains!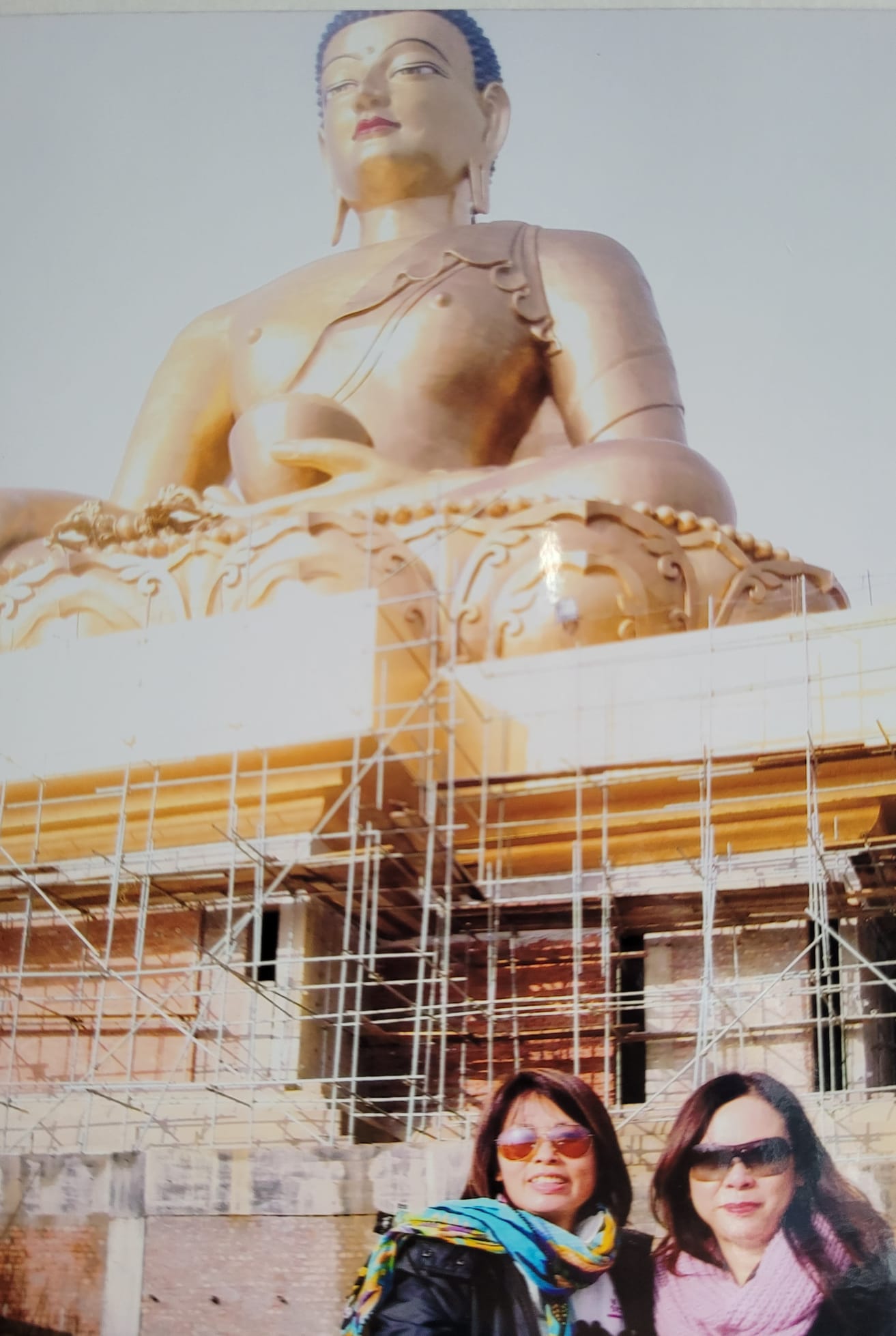 The trip took us to five dzongkhags (districts): Paro, Thimphu, Punakha, Gangtey and Haa Valley. We visited many amazing ancient monasteries and museums, as well as walked in the wilderness. In addition, we engaged with the students from a private primary school and a special-needs school in Thimphu, a community school in Gangtey and a remote school in Haa Valley. I loved all the experiences because they gave me a better understanding of the country, culture and how traditions evolve over the years.
During our last school visit in Haa valley, it snowed unexpectedly! What a lovely sight and wonderful feeling within. 
The school reminded me so much of my kindergarten days when we lived in Upper Changi kampong (village) in the mid 60's. Back then, the school was built with wood, and the floor was hardened ground. Something about Gyensa Primary School in this remote place called Haa Valley made me want to return.
We spent the last day of our trip leisurely trekking up Bhutan's most iconic landmark — Tiger's Nest Monastery. Those who were not too fit to trek up rode on the mules up to the halfway point where the cafe is situated. There are a few different temples at Tiger's Nest where the Bhutanese or Buddhists make their offerings and prayers.
There was an incident near the closing time that I vividly remember to this day. I walked into a small temple, took out a photograph of my parents and lift it up at the window, and in a quiet manner, I muttered, "Father, Mother… I made it up here, and I pray that both of you are resting in peace."
Next to me, there was an elderly lama who gave me a very kind look. And then, he looked at my hand. I showed him the photograph and gestured to him that they are my parents who have expired.
Without any request, he took the photo, walked towards the Buddha, held up the photograph and started chanting. At that moment, I went on my knees, and tears just flow down my cheeks. I felt my heart was bursting with joy and hurt at the same time. I was so touched by this elderly lama for his unspoken love and compassion towards me. Namey samey kadrinchey la. Thank you very much in the Bhutanese language, Dzongkha.
When I returned home from the trip, I met up with my son, Graham, to discuss about my interest in going back to Haa Valley to volunteer. He was all for it. With support from my siblings, friends, and many others, they gave me the courage to resign from Club Rainbow and flew over to Bhutan in June 2012.
The seven months of stay and volunteering stint in Haa Valley as an Allied Educator was one of the best experiences — besides giving birth to Graham — in my life.
For more inspiring Bhutan travel stories, check out www.bhutantravelog.com.
---
---