Join #mybhutanmemories campaign now to win FREE flight tickets to Bhutan!
All you have to do is to share your fond memories of Bhutan.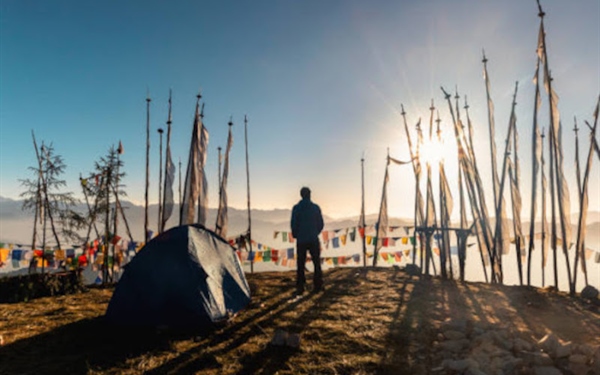 CALLING ALL BHUTAN TRAVELLERS! CALLING ALL BHUTAN TRAVELLERS!
If you've been to Bhutan before and had the best time of your life, if you can't wait to return to that magnetic space in the Himalayas where time has frozen and folklore is as real to the people as their right hand is, this is for you!
By participating in #mybhutanmemories campaign, you stand the chance to win FREE return-flight tickets to the Kingdom. All you have to do is share your experience—easy peasy lemon squeezy.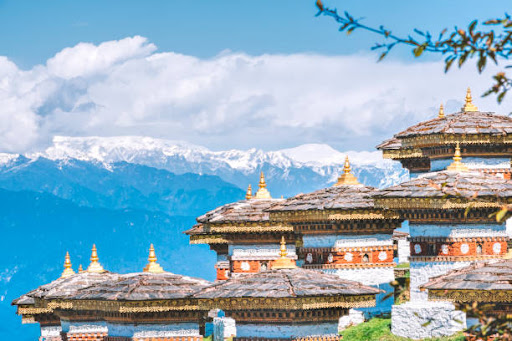 Follow these steps to win your FREE tickets now!
Click

HERE

to access the form. Write your story in the space provided. 

Your story will be published

HERE

. Share your story on your social media pages. Remember to include the hashtag

#mybhutanmemories

. Be sure to tag

@drukasia

too.

Get your friends and family to like

your story on social media. The person with the most 'likes' wins a ticket to the Kingdom
Other details to take note of:
The winner will win

one return flight

to Bhutan.

You may write your story in

any language

.

The campaign ends on August 31, 2022

.

The winner may choose to depart from any of the following destinations:
Bangkok

Singapore

Kathmandu

Dhaka

New Delhi

Kolkata

Gaya

Bagdogra

Guwahati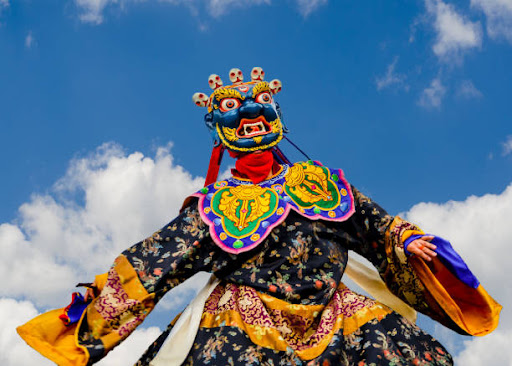 For some inspiration on what to write, here's what other travellers to Bhutan have to say about the magnificent Kingdom:
"Bhutan is a place unlike any other I've ever visited. I did not know much about the country before travelling to Bhutan but I left wanting to return to see even more. The best time to visit Bhutan is between October and December when the air is clear and fresh with sunny skies. March and April are also a great time to visit as the climate remains dry and pleasant; plus the famous rhododendrons bloom spectacularly in late spring flooding the valleys with stunning colours." — Linda, Germany
"When I was on the plane leaving Bhutan, I turned to my brother and asked if he'll visit Bhutan again, because I was trying to get an answer out of myself too. At that time, just like him, my answer was 'Not in the short term.' I was truly missing my comfortable life in Singapore, the ease to inhale deeeeeeply, and my super comfortable bed. Add to the fact that I'm a city girl… Soon after returning to Singapore, memories of Bhutan kept popping into my conscious and semi-conscious moments. It's like a dream that you wake up from, laughed at because it was hard to believe, then carried on with your life, and wondered if that dream was real. Did I really go to Bhutan?… Now, I yearn so much to head back to Bhutan, to take in more of it. For now, I can only continue to dream about Bhutan and use the law of attraction to make the wish come true." — Kristine Li, Singapore
"When I looked at the world map during my childhood days, I always wondered what kind of country Bhutan was, stuck between 2 great empires, China and India. I had thousands of questions just by looking at it. What does the Bhutanese look like, what language do they speak, how do they live their lives, and what kind of landscape furnishes the country? Now after being here, exploring deep into the mountains and seeing the city life of its capital, thousands of those questions have been answered. A month is definitely not enough to really understand the country. It's only an introduction, nothing more." — Zahariz Khuzaimah, Malaysia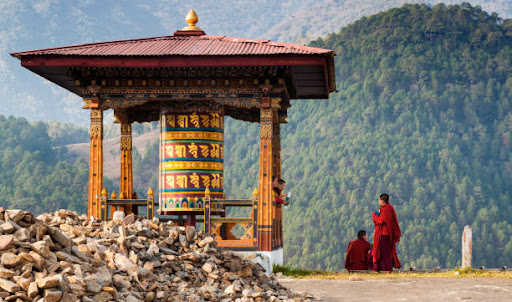 "It's beautiful and serene here in the highlands. The light combs through the trees and leaves friendly rays on the blooms, every acre of Bhutan filled with a warm promise. Springtime in March is traditional festival time in Bhutan, the community gathering in twos, threes, even tens and more to watch colourful dances with bold and bright masks and costumes. The music rings loud; the mood stays light.
Four years ago, we landed in her warm but dry summer, just in time to work the potato and buckwheat farms with the local farmers, and hike through her numerous valleys and pastoral lands. And during our first trip in the frigid winter of 2014, we experienced the infinite warmth of locals who introduced us to suja (Bhutanese butter tea) and opened up their kitchens and backyards to cook fresh hot meals. Thanks to our partner, Druk Asia, we have been blessed to be able to visit this fabled destination thrice." — Anna, The Soup Spoon
Share your Bhutan stories now!
Interested to find out more about travelling to Bhutan? Get your very own copy of Bhutan Travelog on Amazon.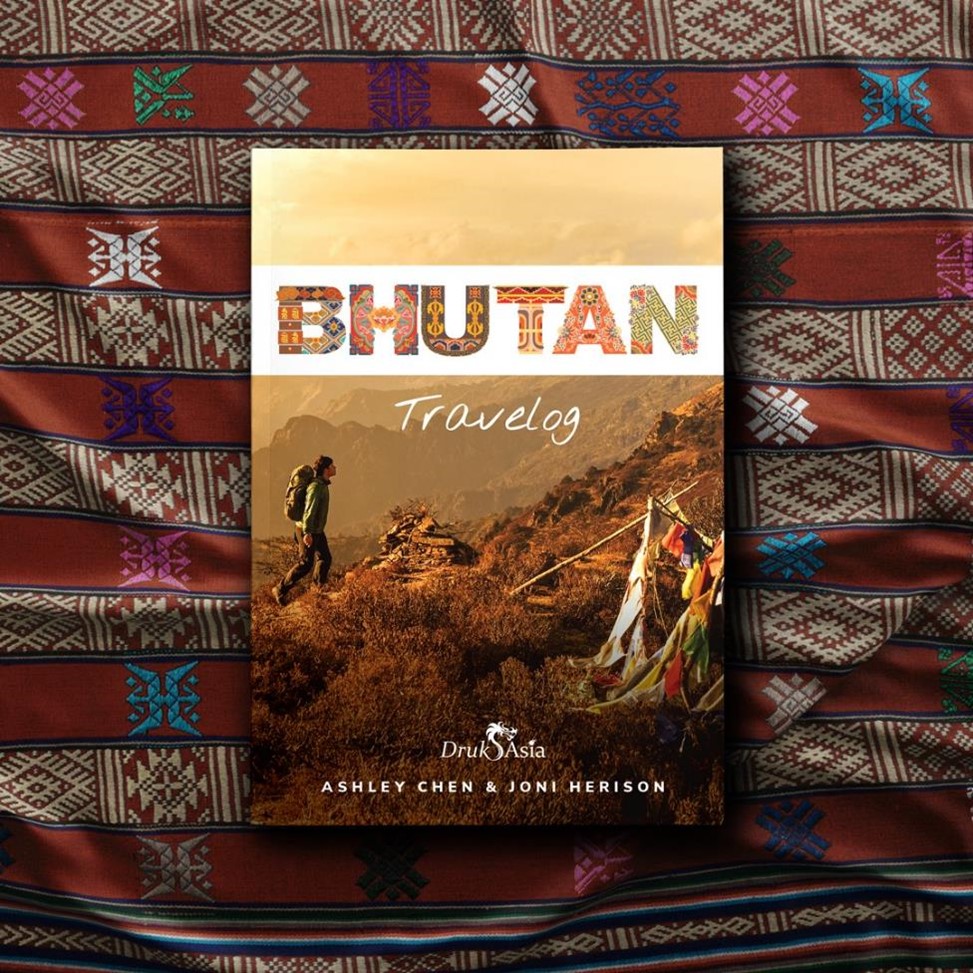 I have read many travel guides for Bhutan over the years but Ashley Chen and Joni Herison's gorgeous BHUTAN TRAVELOG is the absolute best. It's beautifully researched, with the most relevant and detailed information about every inch of this magical country that only true insiders know. There's tons of great tips and an interesting section called 'Travelers' Tales' where people from all walks of life describe their visits here. But the jaw dropping photos are what really sets this book apart.  Anyone interested in Bhutan will love this book. - Linda Leaming, Author of Married to Bhutan
This Bhutan Travelog published by DrukAsia  is a welcome addition to the growing literature on Bhutan, a unique country in the Himalayas, whose tourism policy is "High value,Low volume". This travelog takes you through beautiful pictures and a pleasant lay-out , to the most famous parts of the kingdom covering also the great culture of Bhutan. A wonderful book to discover this unique place and its people. - 
Françoise Pommaret, PhD, Researcher and author on Bhutan
---
---