King Jigme and Queen Jetsun welcomed their first royal princess
King Jigme Khesar Namgyel Wangchuck and Queen Jetsun Pema had welcomed their first daughter on the 9th September 2023.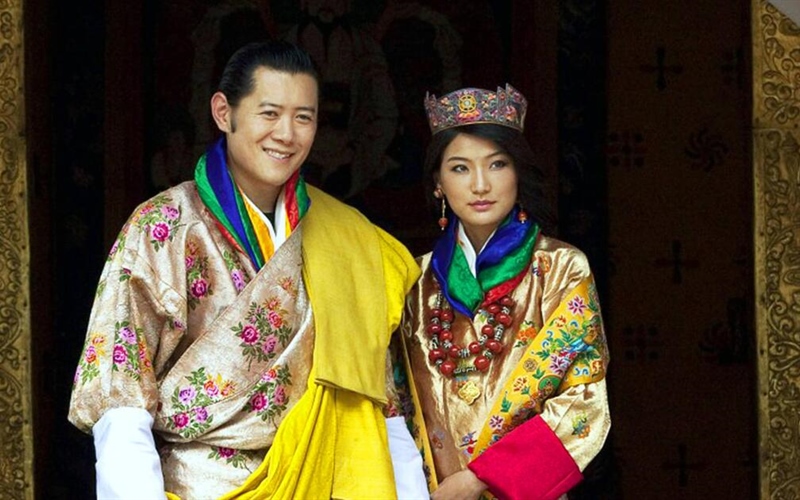 An announcement sharing from King Jigme Khesar Namgyel Wangchuck's FB page reads:

"We are honoured to share the wonderful news that a healthy baby girl has been born to Their Majesties, The Druk Gyalpo and Gyaltsuen today, coinciding with the 25th day of the 7th month of the Female Water Rabbit Year, in Lingkana Palace, Thimphu.
Both Her Majesty and the Royal baby are doing well.
Their Majesties extend their heartfelt gratitude to the medical team of dedicated doctors and nurses, the Zhung Dratshang for all the prayers conducted and to everyone for their well wishes."
The royal couple are already parents to son, Prince Jigme Namgyel Wangchuck, seven, and Prince Jigme Ugyen Wangchuck, three. The baby princess, whose name hasn't yet been revealed, is a third child for the royal couple. 

According to Bhutanese customs and traditions, parents do not immediately name their newborns. Instead, they follow a spiritual practice to select the child's name. In adherence to this traditional belief, a baby is typically named within a few weeks after birth by a religious figure such as a lama, monk, trulku, or Rinpoche.
Royal Wedding
King Jigme and Queen Jetsun Pema got married on October 13, 2011. The wedding ceremony was held in the old capital of Punakha, in a seventeenth century fortified Buddhist monastery known as the Palace of Great Happiness. Beginning at 8:20 a.m., a time set by the royal astrologers, the King began his procession up the steep stairs to the monastery. 
---
---